The Volvo Ocean Race is one of the world's toughest sporting challenges. For SCA the journey started in 2012. Over 250 female athletes from across the world applied to be part of the Team SCA squad. The final squad comprises 15 elite female athletes from the USA, Great Britain, Switzerland, Australia, Sweden and The Netherlands, who are sailing the boat throughout the ten-leg race, visiting eleven cities, over nine months of racing across five oceans. This is the first all-female entry in this epic race in over a decade and the only female entry in this edition of the race.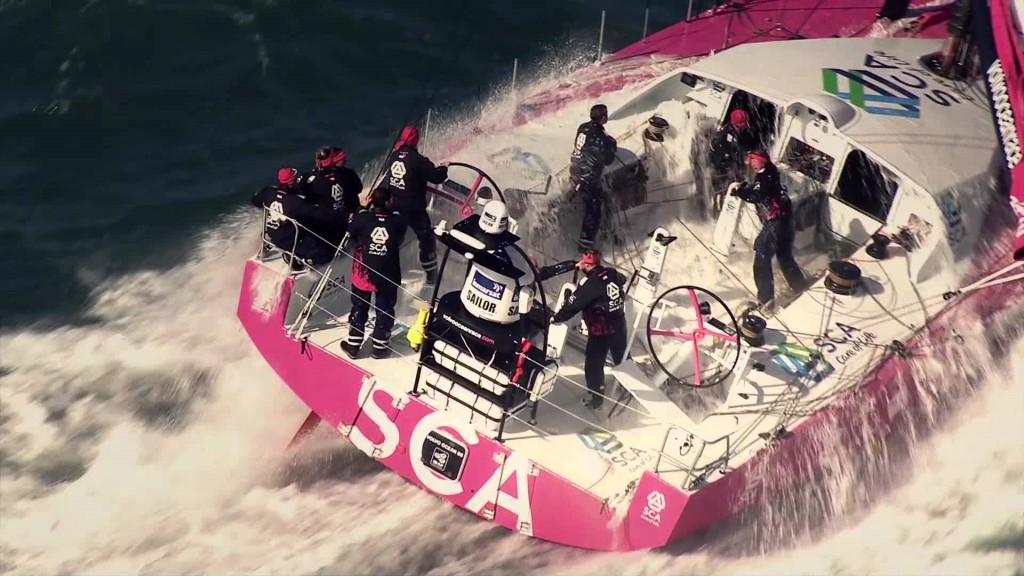 Team SCA trained for 18 months for the 38,739 mile race around the world, they have committed every waking hour in the pursuit of competing on a level playing field. On Sunday 19th April the fleet set sail for Newport Rhode Island from Itajai, Brazil for Leg 6 of the race. It is a 5,010 mile race across the South and North Atlantic, Team SCA has overcome many challenges so far, none more so than during the Leg 5 from Auckland, New Zealand to Brazil. Sailing through the Southern Ocean is one of the harshest environments on the planet, so remote that at one point the closest human contact would have been those in the International Space Station!
They saw waves the size of houses, temperatures below freezing and winds in excess of 60 mph, the boat suffered damage over the three week race from ripped sails to broken daggerboards, as well as surviving two knockdowns which saw the boat forced to lay flat on its side. Over half the race remains and the 15 amazing women from Team SCA are ready for the remaining challenge ahead.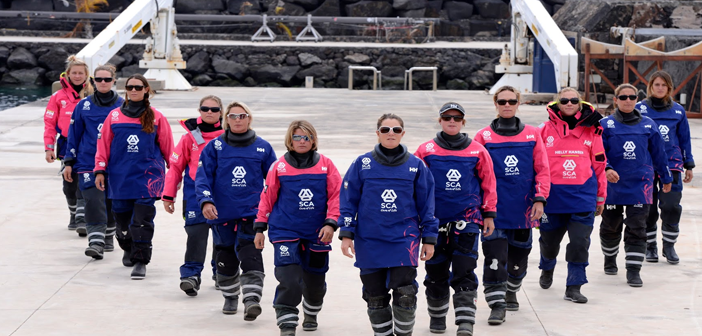 Send your support for the team as they race to Newport, Rhode Island at facebook.com/teamscaoceanracing or on Twitter @team_sca
Find out more at www.teamsca.com
Watch the video of these heroic ladies here:
https://youtu.be/uaZIPwZVM4g?list=PLQ4Jnke2W6TOYcZdZtXR0LDIw5NRvZYKY
Connect with us #WeAreTeamSCA
www.facebook.com/teamscaoceanracing
youtube.com/teamscaoceanracing
Twitter & Instagram : @Team_SCA
Please make sure that you include @Team_SCA in your Twitter post. Many thanks!