Are you looking for a fun and educational book that can increase the knowledge of your child and bring out their creative side as well? If so, this book called "The Forgotten Milestone: A Children's Coloring & Activity Book" is just what you need!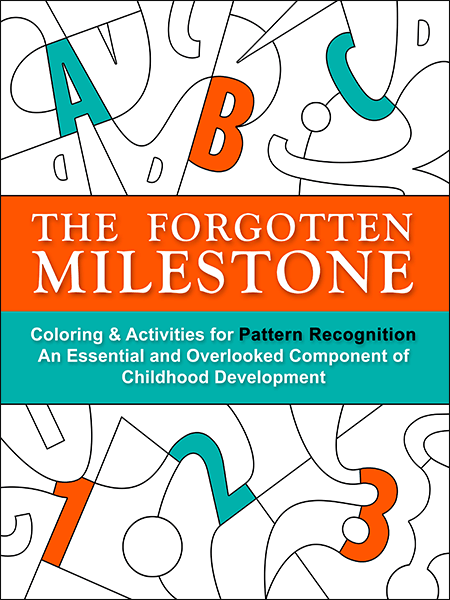 Teaching your child to explore and learn using STEM
The world of a child is full of wonder and amazement and it's our job to make certain that we're giving them opportunities to learn and grow as well. This coloring and activity book is more than just coloring pages. Recommended for ages 5-9.
Each page is full of ways to develop their critical thinking skills in a way that increases their intelligence as well. Pattern recognition is one of the biggest things that the kids will get from this book and it will help out their cognitive processes as well.
The more that your child recognizes a pattern, the better their brain will adapt to Math, Reading, Writing, Sports, and more.
If you have a child who dreams big and wants big things in life, it's time to advance their thinking and use patterns to do so!

What else can you expect from this coloring book?
It's so much more than "just" a coloring book! Your child will also experience:
Finding Hidden Numbers, Letters and Shapes
Identifying Differences in Images
Coloring Matching Patterns
Building Mirror Images
Mazes
Connecting Dots to Reveal Hidden Shapes
Coloring to Reveal Hidden Images
Sequences
Counting Similar Shapes
Tangrams
Are you ready to grab this for your child? It's the perfect resource for STEM learning and creativity.