How many times have you had questions when it comes to medical care, but have no options and don't even know where to turn? Those days are a thing of the past. In fact, with a small monthly fee, you'll have access to talk to a doctor 24/7, if you need to or want to!
Thanks to ROKiT Telemedicine, video calling with a physician is as simple as pushing a button! ROKiT Group, creators of ROKiT Phones, the glasses-free 3D smartphones, has launched a new telemedicine service powered by MeMD®. ROKiT's telemedicine service was previously only available for owners of a ROKiT phone, but now this telemedicine service is accessible via the web or as a free app for any mobile phone that can be downloaded via the iTunes App Store and Google Play for Android store.
Did you know that 94% of patients can be successfully treated with the use of telemedicine? This means that you can dial up the call from the comfort of your own home and speak to an expert who can help treat you for your ailments.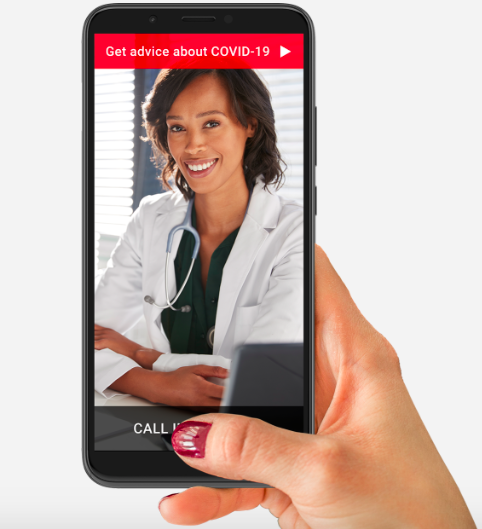 How do you know when telemedicine is a good fit for you?
While there might be some things that require you to make an office visit, there are many times that speaking to a doctor over the phone can help.
If you experience any of these health issues, telemedicine is a great choice:
Colds

Flu

Allergies

Hives

Bites and Stings

Headaches

Eye infections

Bruises

and more!
These are just a few of the reasons that you can call and talk to a doctor rather than making an appointment for a physical office visit.
How does it work?
It's as simple as signing up

, requesting a video visit, and quickly getting the treatment you need!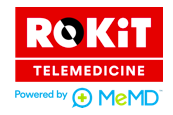 What are the advantages of a video visit?
Not only is there no wait time, but you don't have to load everyone else up in the car and take them somewhere full of other people's germs. Video visits are private, quick, and effective, and are a great way to stay home all while getting a treatment plan.
It's also a cost-effective way to get the care that you need. No contract is required and telemedicine is HIPAA-compliant and confidential. It's an included service, so there's no copay or fee, and it covers users and their household.
As you can see below, there is quite a cost savings to consider.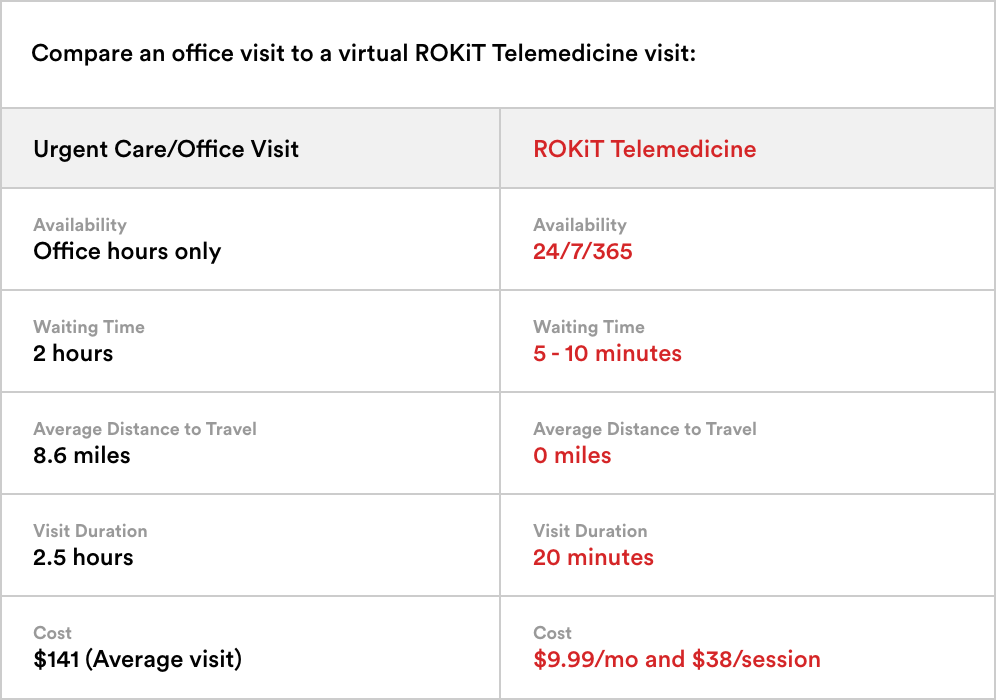 Are you ready to sign up for ROKiT Telemedicine?