An Invisible Thread is a true story about the author Laura Shroff and Maurice Mazyck. The story explains how the two came to meet, and the impact that their meeting had made on each others lives. At the time Laura was a 35 year-old, successful ad sales executive. When she met Maurice, whom sadly at the time was an 11 year-old homeless boy. The two came crossed paths in 1986 on the 56th street in Manhattan, where Maurice presented himself by asking Laura if she had any spare change. At first Laura had turned down the boy and continued walking. Then, all of a sudden Laura decided to turn back around and asked Maurice if he'd like some lunch. This turned in to Laura and Maurice meeting every Monday for lunch, which turned into an amazing friendship that would last over 30 Years.
While An Invisible Thread is the adult version of the story, Laura beautifully crafted this amazing story into a child's book as well. And it's one every child and parent should read.
"AN INVISIBLE THREAD CHRISTMAS STORY is an absolute must read for parents and children. It offers creative and accessible ways to get children (and parents) excited to share small acts of kindness not only during the holidays, but throughout the year." Small acts of kindness can go a long way. While this is a "Christmas" story, it's really a story that should be read all-year-long with your children. Somewhere along the way, people have lost the true meaning of "being human"
An Invisible Thread Christmas Story" children's book
"AN INVISIBLE THREAD CHRISTMAS STORY serves as a reminder for all that a gift from the heart is always the best present under the tree. This sweet children's picture book is the perfect way for parents to share the true meaning of the holiday season with their kids."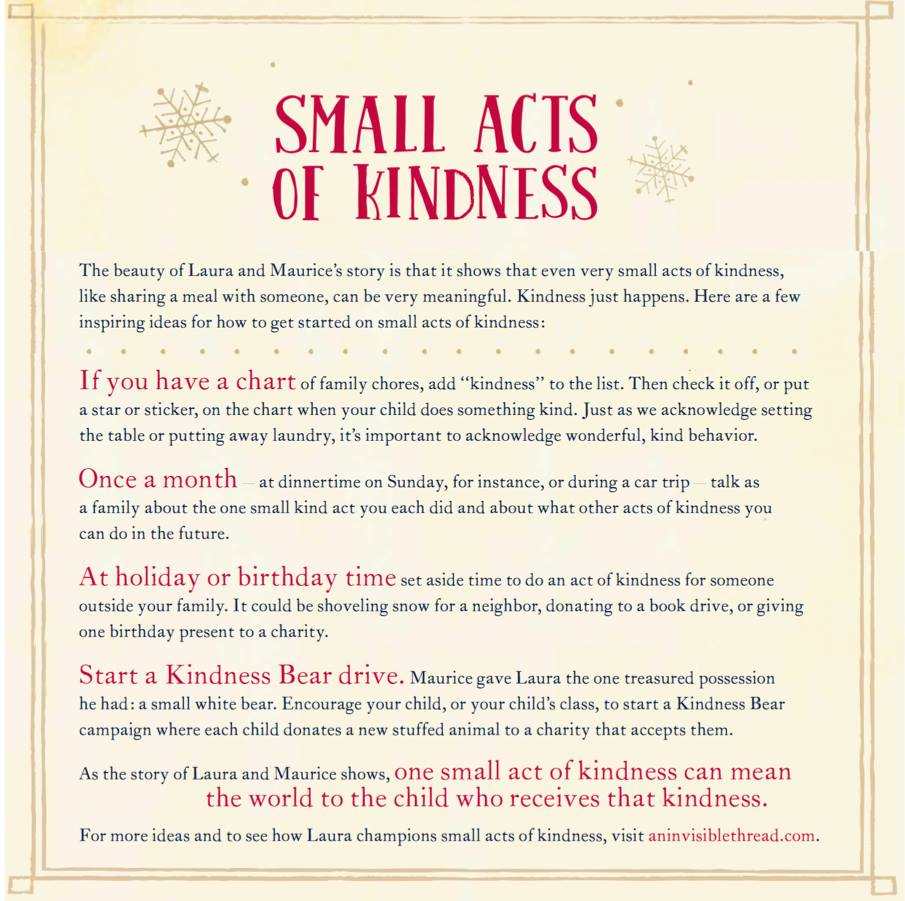 An Invisible Thread highlights the things that connect us in the world. How the choices we make impact the world around us. It really reaches out to you, and makes you stop to think about your decision before making it. When Laura and Maurice met back in 1986, they didn't know that their meeting would have a major impact on how each others lives would later come to be.
I personal understand that each decision that is made could have a profound impact, either good or bad. I personally know that I should stop and think before making irrational decisions and think things though thoroughly. We have control over the present. However, we can not go back in time to undo past mistakes. In this case Laura stopped and decided to act, before it was to late.
An Invisible Thread is such an inspiring story that it has already being taught in high schools and college classrooms around the country. The book An Invisible Thread is available in a variety formats and languages for you to choose from. With the German Edition being an International Bestseller. While the English Edition is New York Times National Bestseller.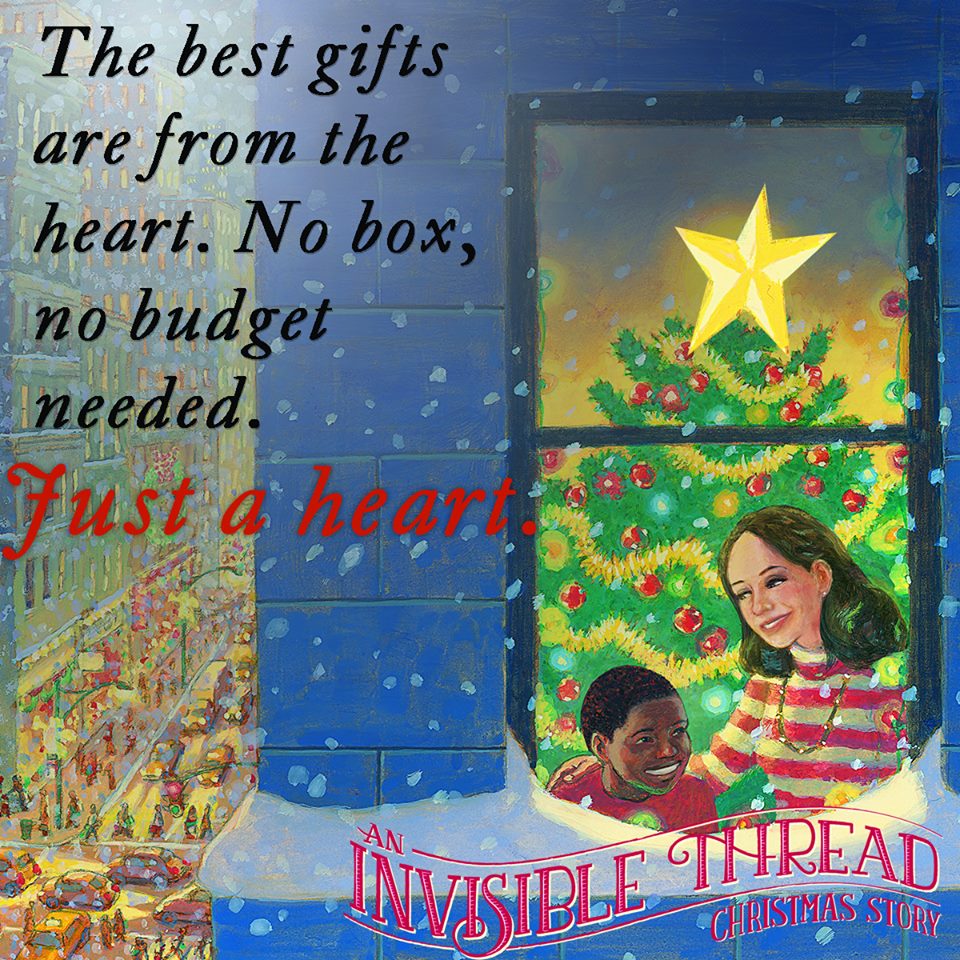 Maurice never celebrated Christmas as a child, in fact, unlike most children he spent most of his time worrying about where his next meal would come from. Maurice has one toy, just one. And as his small act of kindness, he gave that one toy he owned, a white bear to Laura. You see, a child with nothing, nothing but a white bear, gave the only thing he could truly call his own, to the woman that showed him a small act of kindness. There's a big lesson to be learned here, in both the adult and child version of this book. I urge you to read it yourself and to your children and grandchildren, and pass it on for generations to come. We need more people like Laura and Maurice in this world. Don't you think?
Once you get your hands on An Invisible Thread Christmas Story and An Invisible Thread you to will be ready to make a major impact in someones life. Even possibly meet your own friend to have for years to come. The feeling you received from helping another individual, or group of people far outweighs any joy I can get from helping myself. Laura and Maurice both understand that feeling, and An Invisible Thread does an amazing job expressing how much your choices impact others lives. An Invisible Thread Christmas Story And An Indivisible Thread would be a great read for anyone, and I'd recommend picking it up for someone special this Christmas!
Connect with Laura Schroff:
Disclaimer: This product was received from the Company for review purposes only. All thoughts and words in this post is my own and I was not paid to endorse it. I am only voicing my opinion about this product.