A car accident can be one of the most devastating things you go through in life, depending on the severity of the event, of course. It can not only damage your vehicle, you or others personally, but it can also have an impact on your driver confidence and style. Not to mention the stress it can cause. It isn't something we expect, and no one will ever know if or when it might happen to them. However, it is something that we are all likely to experience at some stage in our lives. With that in mind, here are some of the best ways to handle the situation.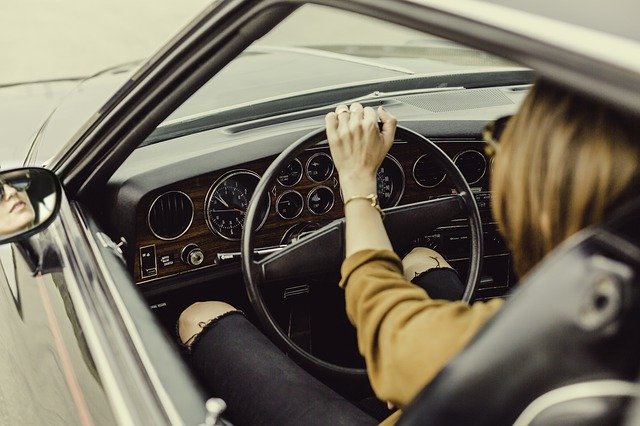 Image Source – Pixabay – CC0 License
Get as much evidence as possible
When an accident has occurred, it is understandable that you will have feelings of shock, but it is so important for you to gather as much evidence as possible. Whether the accident is your fault or not, you need to protect yourself. Use your phone to take pictures of the vehicles involved, where the accident happened and the damage. The pictures of the area and the road layout will also come in handy to help you explain to any authorities, your insurance or legal team exactly how things occurred. You should also make notes of any witness details so that you can get in touch with them corroborate your story. This will help you with insurance and any legal action you take.
Let the relevant people know about the event
Which brings us to the next point, you then need to ensure that any relevant parties involved such as insurance and any local authorities like the police or ambulance services are called. Doing this ensures that you have done the right thing and that letting your insurance know what has happened will allow them to organize repairs and courtesy car you may be entitled to. It may seem like you are going overkill by involving the policies, especially for an incident that may have only incurred vehicle damage, but it is important for any road traffic accidents to be reported correctly.
Seek out legal advice
You may want to seek out legal advice for the matter, especially if the accident is not your fault and that you have had significant loss financially such as time out of work and medical bills. This might be a little while after the vent when you feel confident and able to discuss the event without it causing any emotional turmoil. A car accident could mean that you have to have treatment for injuries and of course, this can have a huge impact on your life. You could discuss your case with a qualified personal injury lawyer to help you to decide on the next steps that you could take. It might just be a prospect to consider.
Take care of yourself
While you may be in shock you may also have incurred injuries that may need some treatment. Car accidents can often cause you to have common injuries like whiplash and back pain. You may need to be treated at a hospital or an ambulance paramedic may be able to treat you by the road. It would all depend on the severity of your injuries. Specialists can also help to treat things such as shock, something you may not realize you are experiencing at the time. It is important to get the treatment that you need to get back to normal as quickly as possible.
Let's hope that this better prepares you if you ever find yourself in this situation.