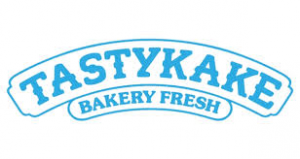 My husband loves TastyKakes. He was the first person to dig right into them, when I got them. He ate the entire box on his own. Then my daughter opened the second box, and at least, she shared with my son. These little cakes are delicious. I can't get over the goodness, and freshness, of the cakes. I will definitely be purchasing Tastykakes from now on.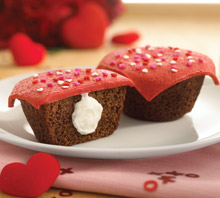 "Everyone loves a cupcake and there is no exception when it comes to Tastykake Cupkakes! Classic Chocolate, the Cream-Filled Buttercream Iced or the Cream-Filled Koffee Kake, there is a delicious flavor for every fan. If you're a cupkake fan, don't settle for anything other than a Tastykake cupcake."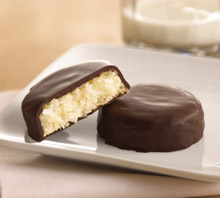 The Coconut Tastykakes, pictured directly above, were amazing. I couldn't imagine a better tasting treat for those who love Coconut.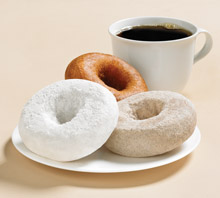 "Donuts are a great morning treat, and the perfect way to power-up your morning. With Tastykake donuts, breakfast never has to be boring again!"
"The following features of Tasty Baking's Navy Yard bakery are included in the LEED standards:"
A white, reflective roof that minimizes heat-absorbing surfaces, which contribute to global warming
No-mow, drought-resistant grass that uses less water
Half of the wood used in the building and all the wood doors come from certified sustainable sources that work to conserve trees
Paint and carpeting with low chemical content that reduce ear, nose and throat irritation
Covered parking lot lights that reduce light pollution
Bike racks and access to public transportation that reduce vehicle usage and pollution
Fun Facts
It would take 14,080 Tastykake individual pies laid end to end to form a mile.
To build a 3-foot wide sidewalk of Butterscotch Krimpets from Center City, Philadelphia to Atlantic City you would need 30,412,800 Krimpets.
To completely cover the Philadelphia Flyers ice hockey rink (60' x 200'), it would take 172,800 Tastykake Juniors.
Tastykake's oven is half the length, 150 feet long, of a regulation football field (300 ft).
Tastykake began making donuts in 1985. Today they make more than 1.4 million everyday.
Tastykake bakes 250,000 pies each day.
Tastykake uses the equivalent of 40,000 bushels of apples each year.
You could make almost 8 million peanut butter sandwiches with the same amount of peanut butter that is used in Kandy Kakes in a year.
The top-selling item in the entire Tastykake line of products is Peanut Butter Kandy Kakes.
To read more about Tastykakes, go on over to their site.
Connect with Tastykake: Shop | Facebook | Twitter
Disclaimer:
This product was received from the Company for review purposes only. All thoughts and words in this post is my own and I was not paid to endorse it. I am only voicing my opinion about this product.