If you love everything technology, you are going to go crazy over the TAP Wearable Keyboard. Not only does it take gaming to a whole other level, but it's perfect for anyone who wants their Bluetooth capable electronics to have a little more options and user ability.
And did I mention that the TAP Wearable Keyboard is just really, really cool? It's one of those "gadgets" that look awesome, PLUS bring great value to you as well.
As a mom, it's important to stay in the "know" about all these amazing gadgets that are out on the market. With Christmas on the horizon, I know a couple teen boys and girls would go CRAZY over having this wrapped and under the tree!
TAP Wearable Keyboard – What EXACTLY is it?
In a nutshell, think of it as a futuristic keyboard and mouse…but available now in the present. The great part about it is that it connects and works seamlessly with most Bluetooth enabled devices which makes it really easy to use. (Keep in mind that PC compatibility requires Windows 8.1 and above and Bluetooth 4.0 or above.)
Not only does the TAP Wearable Keyboard help you type and browse, but it also is great for gamers as well. (As if my kiddo's need another reason to play games even more than they already do…but seriously, with how cool this keyboard is, I may even join in on the gaming fun!)
How does one even wear the TAP Wearable Keyboard?
Valid question. It's not cumbersome at all and actually fits on your fingers being held on by a strap. Your hands are entirely free to move around and tap, swipe, point, etc. on anything that you want to. No remote to have to worry about…nothing.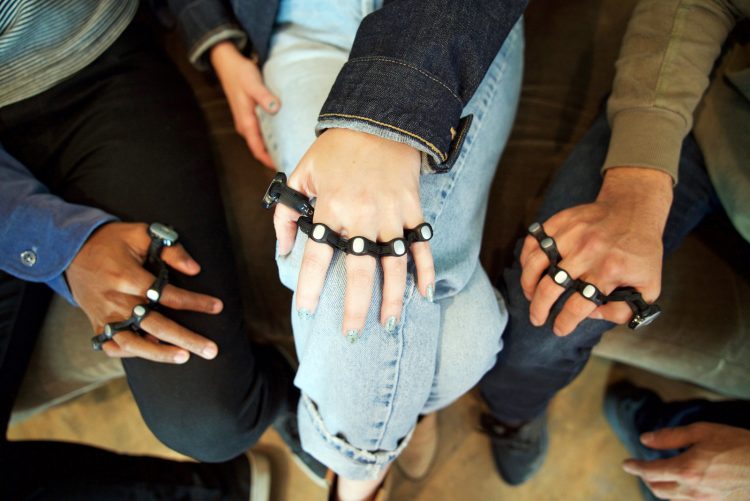 In the thump portion of the TAP Wearable Keyboard, there is an ultra-compact laser optic mouse that can be used perfectly with any type of computer or laptop that has mouse capability. Talk about a fun and inventive way to add a little bit of excitement to your work day!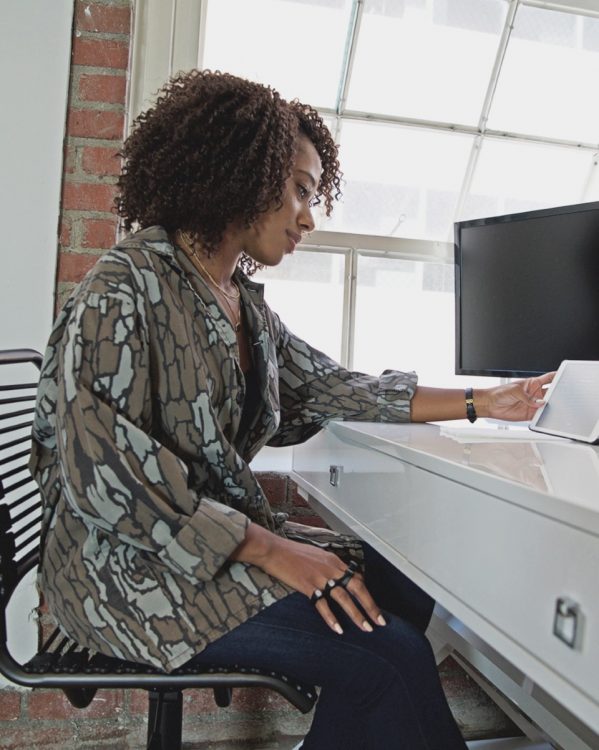 When my kids saw it, they were instantly intrigued. Being able to control their game with their hands was amazing to them, plus, they even used it to do a bit of their online homework!
How easy is it to use the TAP Wearable Keyboard?
If you ask my kids, super simple. If you ask me, a little more difficult. However, I can say that there are some great apps out there that teach you rather quickly how to get the hang of using it. And just like anything else, practice makes perfect.
When you first try out the keyboard, there's going to be a bit of a learning curve, but after trying and using it several times, you'll be TAPping away with the best of them!
Have more questions about the TAP Wearable Keyboard?
Just visit their website where you'll find a ton more great information! Check it out HERE.
If you love what you've read and are ready to make the purchase, welcome to the new world of virtual reality! For the low price of $170, the TAP Wearable Keyboard can be all yours! Keep in mind that it comes in two sizes only, small and large. You can purchase the TAP wearable keyboard directly through the company on their website.
But wait…you didn't think we would tell you all about this amazing keyboard without giving someone the chance to win one, did you?!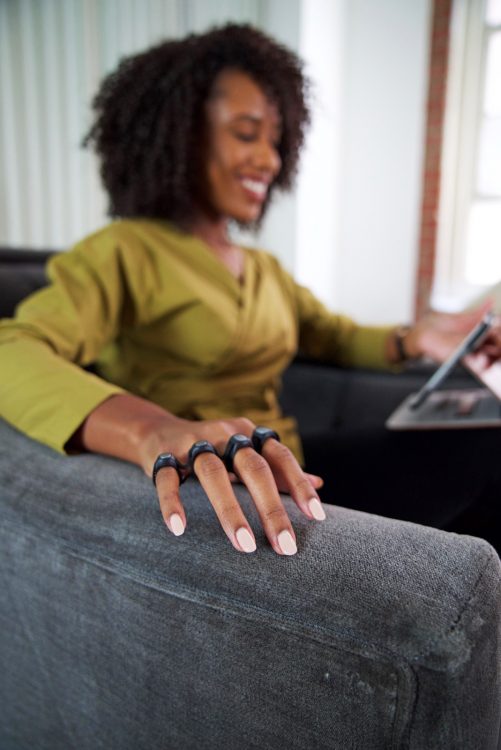 One lucky winner will be chosen to win a TAP Wearable Keyboard!
To Enter:
Anyone who enters must be US 18+ years of age. The giveaway is open from now until November 5th, 2018 at 11:59 PM EST. WInner will be notified via email within 48 hours!