Jelts are strong, stretchy belts made from recycled water bottles.

These belts are unique with with a specially designed no-show, flat buckle

and a grippy inner gel that grips to pants with or without belt loops.

Jelt belts are so comfortable, you will forget you are wearing a belt.

Designed to be worn hiking, biking, skiing and with everyday jeans. Feel

good wearing your Jelt, knowing a portion of the profits support

 

Do members of your family have different needs at different times? One might be hot, the other cold, one 
is stuffy -- you know the drill. The Quilo 3-in-1 fan is the solution to creating an atmosphere that makes
 the whole family happy. With a fan, evaporative cooler and humidifier this tool can help adjust the air
 around you and is great for centering on the one person in the room who runs a bit hot even in the 
winter. This is a low-energy-use device, eco-friendly and runs quietly at night, so light sleepers 
can still get their zzz's. Get your Quilo 3-in-1 fan here.




A luxurious blend of rich Irish dairy cream, real chocolate, and aged Irish whiskey. From your very 
first sip of Kerrygold Irish Cream Liqueur, you will notice just how creamy it is. After this luxurious 
creaminess subsides, it is followed by a depth of indulgent flavors: aged Irish Whiskey and real0
chocolate. These flavors and intense creaminess subtly combine to deliver an intense and indulgent 
finish. Embrace its simplicity and serve on the rocks as an after dinner treat, or in a sizzling hot coffee 
to warm you up on a cold winters night. Winner of the World's Best Liqueur award 2016 – Kerrygold will 
not disappoint.

Stella Rosa Black Lux is fully sparkling with the same luscious flavors found in Stella Rosa 
Black- blueberry, raspberry and blueberry, enveloped in dark natural red grapes. The quality of the 
wine inside the bottle extends to the exterior with its alluring black and gold packaging creating a 
beautiful presentation, perfect for hosting and gifting this holiday season. The unique combination 
of semi-sweet wine and effervescence has made Stella Rosa a one-of-a-kind, leading brand in 
the wine industry. Available here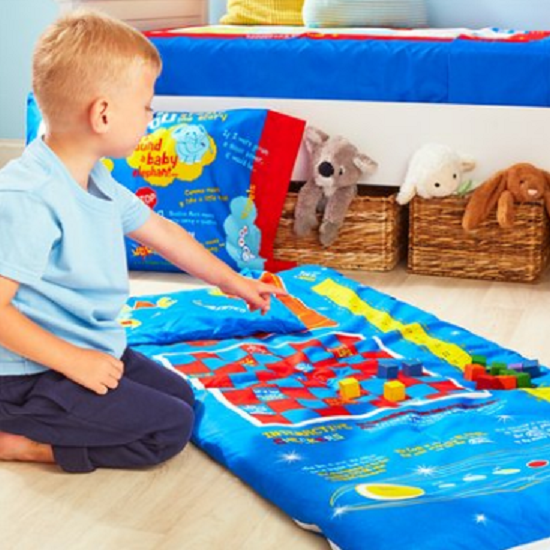 Your son or daughter will beg to have sleep-overs so they can show off their Playtime Reversible Slumber Bags to there friends. With over 25 interactive games Playtime Slumber Bags are perfect as a slumber bag, play mat or cozy cover! And best of all you can play all the playtime games with just coins or cut-out paper!
25 interactive games, fun facts, and positive affirmations
Features a zip-around closure
Machine wash in cold water.
Slumber Bag measures 52″ L x 30″ W (open); 26″ L x 30″ (closed)
Weighs 1.4 lb.
Click here to learn more about PlaytimeEdventures.com