Yes, you heard that correctly, Creative Fabrica is giving away FREE SVGS files! And if you want to head over there now and read this article later, just click on this link: Creative Fabrica. We've all heard the commercials that say, "Free, free, free, free, free." Well let me tell you, that just might be the new motto of Creative Fabrica!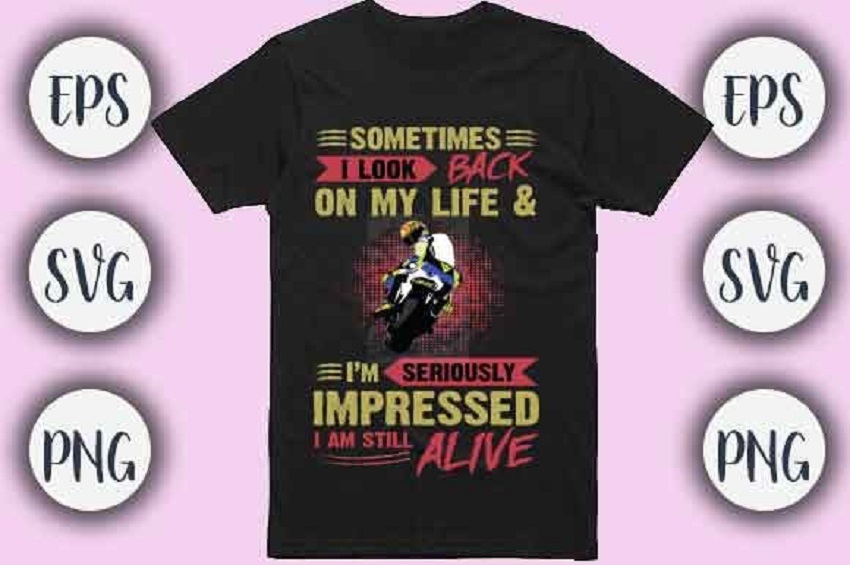 Free SVG Files for Cricut & Silhouette
First of all, they have some really great free SVG files. Every week, they release new SVG files with commercial licenses included! Yeah, my eyes got wider when I read that too! Now, some freebies are time-sensitive, so if you don't want to miss any, make sure you Enable Notifications. That way they will let you know when new ones are released. Also, all of their files are available in multiple formats to work with Cricut Design Space or Silhouette Design Studio. This means you can cut them out as a shape without converting the image file from PNG to SVG first.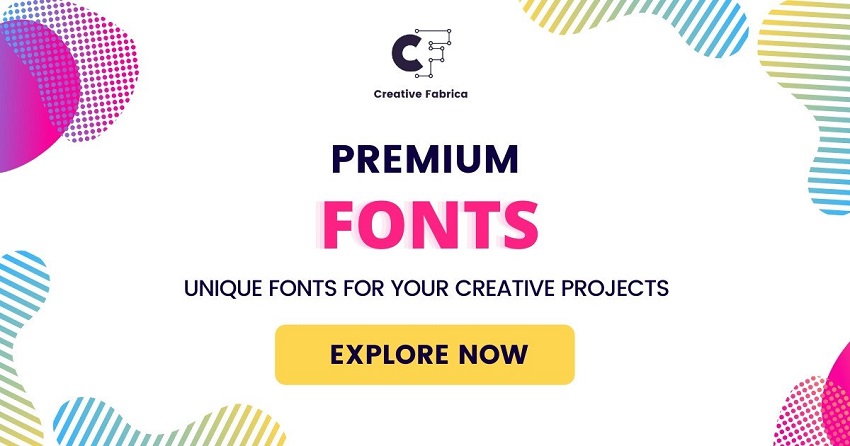 Free Fonts for Commercial Use
Whenever you want to make a statement, you also want the font to be perfect. Well at Creative Fabrica, you can find just what you need and quite frankly, a lot of great fonts are FREE! Woo-Hoo!!! They offer a great selection of the best fonts from their 2021 library and made them available with various styles and formats. This is starting to be a one stop shop!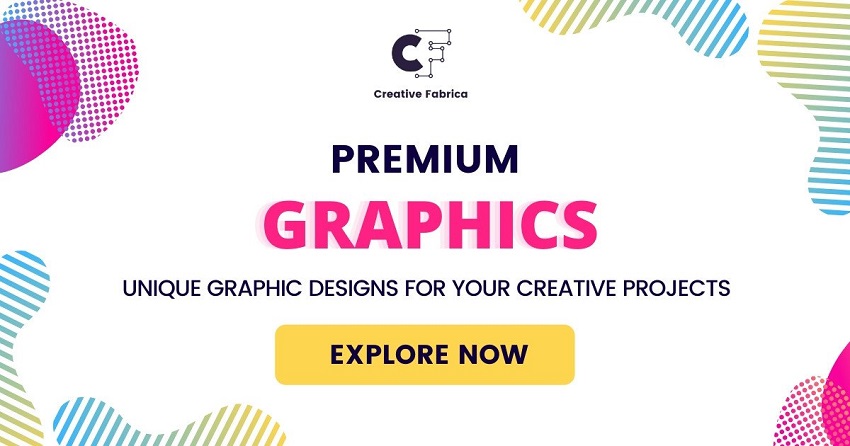 Free Graphic Design Resources
For anyone who loves to design their own products, Creative Fabrica has a world of potential in their FREE designs. I looked through their designs and found pretty much any topic you can think of. And they have designs that really don't have a topic. You will have to look for yourself to believe just how many they have. You can explore their extensive library and find exactly what you're looking for by following this link: Creative Fabrica Graphic Design. And as always, it includes their commercial license.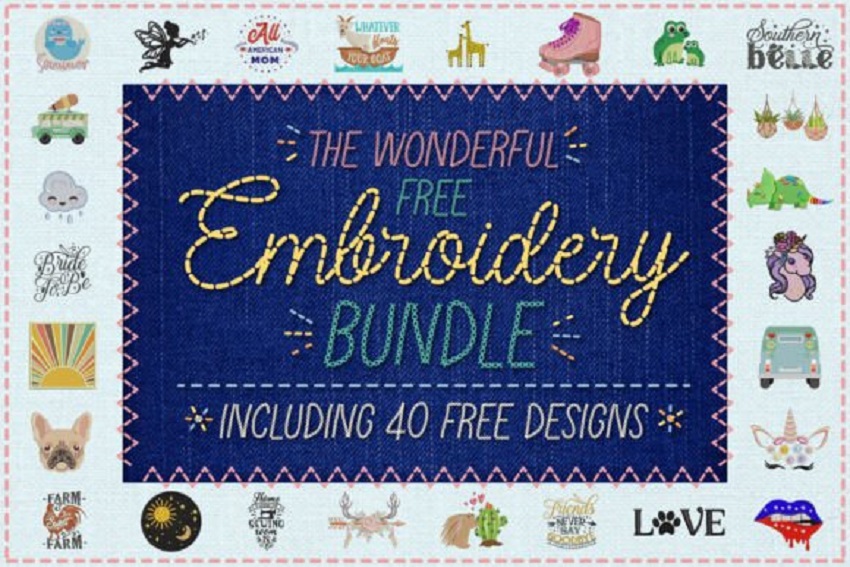 Free Embroidery Patterns
You can grab some absolutely awesome Embroidery Designs for free, with their commercial license. They update their patterns daily, so you won't want to miss out on them, and some freebies are time-sensitive, so make sure you don't miss any. You can visit the site daily, you can bookmark this page to visit again later, or you can subscribe to see the latest and greatest designs by Enabling Notifications! If you would like to see them now, just click on the following link: Embroidery Designs.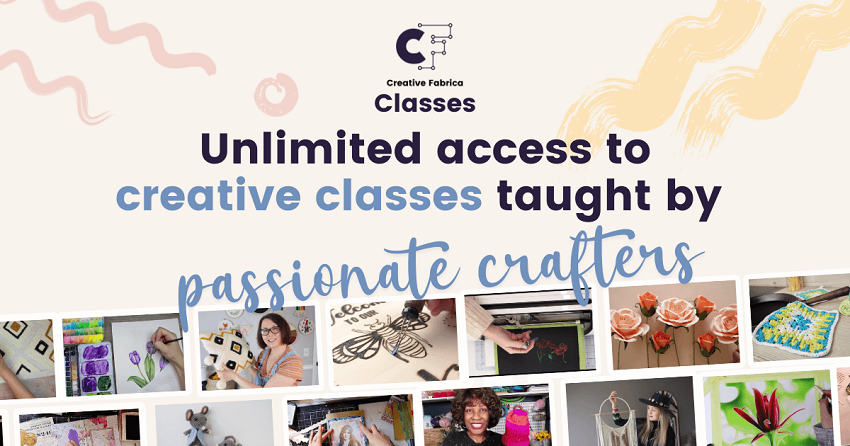 Free Online Craft Classes
Yes, not only can you get the designs and fonts, but here at Creative Fabrica, you can learn the skills or sharpen the ones you have. Taking classes can widen your perspective as well as give you the skills to earn extra money, start a new business, or it can help you make gifts for family and friends. At Creative Fabrica, you can learn everything from sublimation and macrame to paper crafting and embroidery. And whether you are an experienced crafter or just getting started, their classes can help you become better at what you do. Whatever craft you are interested in, I'm sure you can find something here! If you'd like to learn more about their online classes, click the following link: Creative Fabrica Crafting Classes.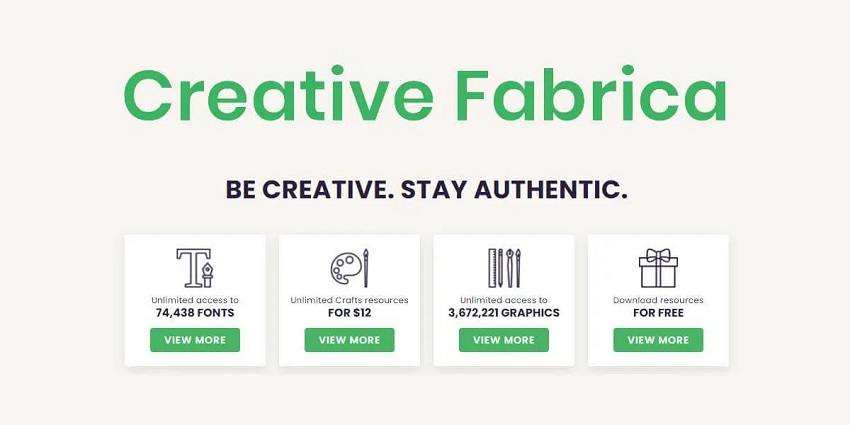 As you can see, Creative Fabrica has a lot to offer and you don't even have to spend a dime. They have everything you need to get started crafting. And after that, they have what you need to continue your journey by offering more designs, and to be honest, this is my go-to spot whenever I need something special too! Visit them by clicking this link: Creative Fabrica. You'll be glad you did! See you there…