**Disclosure: I received a necklace and tank in order to facilitate my review. All opinions are my own.
Do you have a runner in your life? If so this Valentine's Day why not get them a gift they will love? It will not only be thoughtful but right up their alley. Inspired Endurance has so much to offer the runner in your life. From tank tops to jewelry you are sure to find something thoughtful and appreciated.
Why Inspired Endurance?
This line of jewelry and tanks celebrates the accomplishments of women athletes with beautiful beads and charms. The creator offers jewelry for many different types of races. If you or a person you know is a runner then this site is dedicated to you. You will find they have options for a 5K, triathlon, duathlon, marathon, half marathon and the list of options go on.
Who is behind Inspired Endurance?
Kenda Walsh is the owner and creator. She spent many years in the corporate world which led her stress level to its highest level. This put her health in jeopardy and she felt it was time for a change. In March of 2015, she had to take a medical leave of absence and started walking. She started out small with a half block, then ventured on to an entire block and then she tackled 5k and beyond. She found her love of walking and started to think about owning a business of her own that was comprised of health, adventure and centered on creativity. This is how Inspired Endurance was born.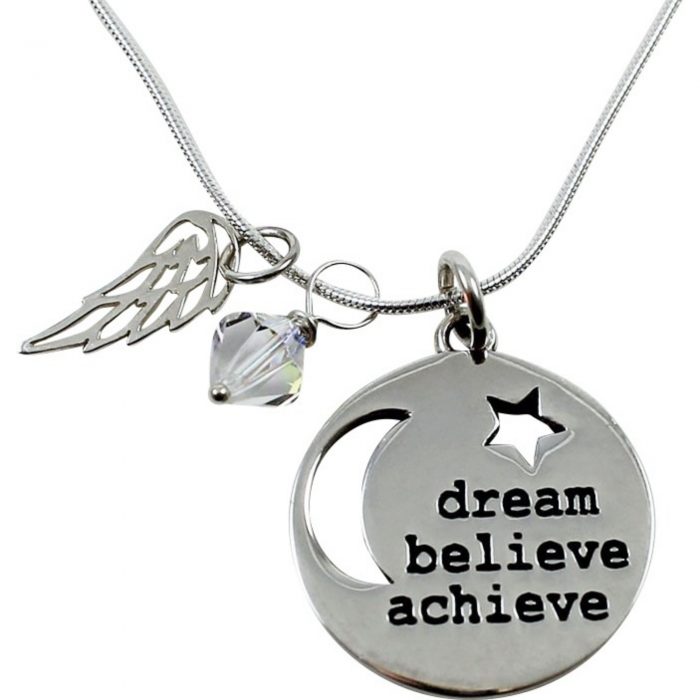 Dream Believe Achieve Wing and Crystal Necklace Holiday Gift Set
Even if you are not a runner this necklace can be worn to celebrate life. If you can dream it, you can believe it and achieve it. This is one of my mottos this year for 2018! I gave this necklace to my daughter for Christmas as she is going into her last semester of her Senior year in college. She will have a bachelor degree in psychology and I believe she will be making her dreams come true before she knows it. I just wanted to give her something to remember her goals.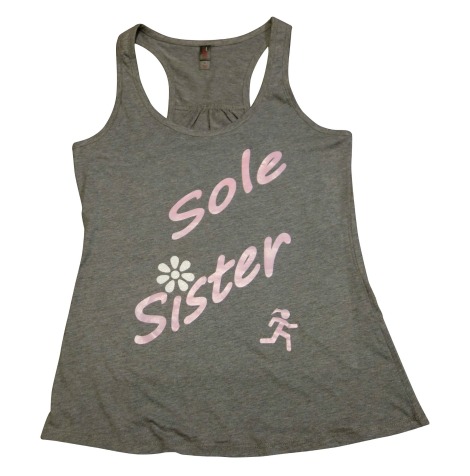 Sole Sister Tank Top
I love the play on words on this one. "Sole" vs Soul. Friends that run together stay together, at least that is my thoughts on this. If you have a bestie that loves to run with you why not pick up 2 of these for Valentines Day this year? Then when you go running you can wear your tanks.
Show off your Sole with our new super comfy and true to size tank top ( you can check out sizes on their website) that is perfect to wear on race day! Flowy style with trendy gathering on back. This is a popular mantra for women runners this year! 60% Cotton, 40% Polyester. Machine wash cold, tumble dry low.
There are many items to choose from so make sure you visit their website below and check them out on their social media:
Facebook |Instagram| Pinterest | Website