First I want to wish a Happy Father's Day to any Daddy reading this post! I had the opportunity to order a cute book for my grandkids to give my son for Father's Day. So I wanted to share with you how much fun it was to make.
In this very special story, your little one can star alongside Peppa and Daddy Pig! You have the ability to customize the book with your child's and a special dad's hair color and style, skin tone, eye color and more. There's even the option to add facial hair and glasses…just like Daddy Pig!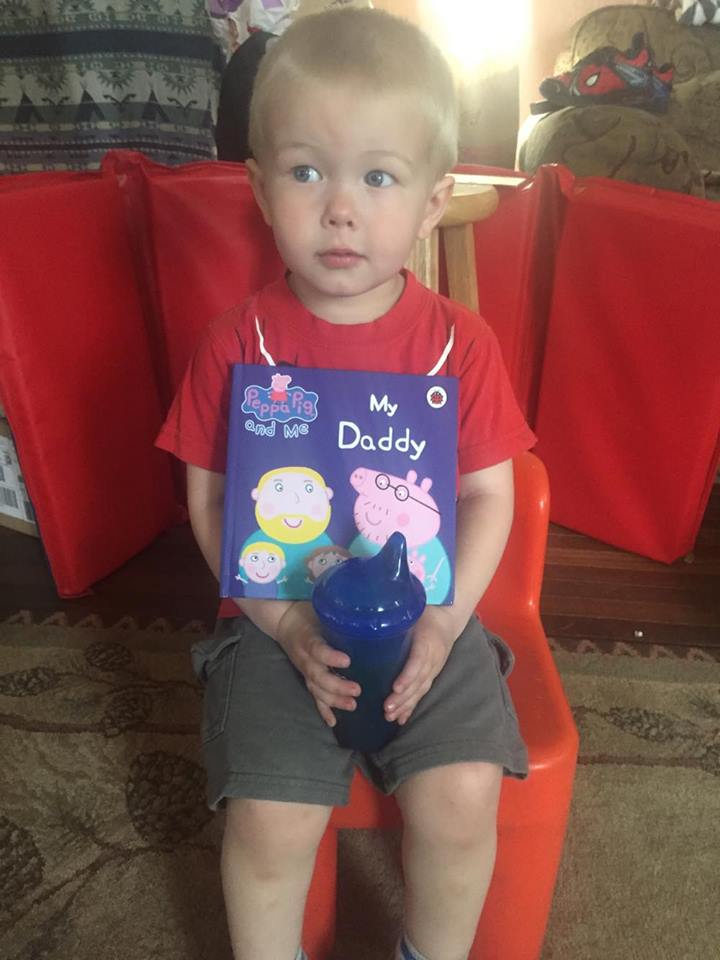 Making the "My Daddy" Peppa Pig Personalized Book
I was able to help Zakary and Emma pick out their hair color, their Daddy's hair color and the fact that he has a beard. The kids did say their Daddy was tall but not big like the Daddy in the book, and I said that was ok. Zakary has blonde hair like his Daddy and short so we picked the best match in hair and color for him. Emma just recently had her hair cut for the 2nd time in her life at the age of 6 1/2 years old, so we picked one of the hairstyles that matched as closely as we could.
We giggled quite a lot while making the book and they are very excited to give this personalized gift to their Daddy on Sunday. I can't wait to see his reaction.
Making the book is easy and it comes in a short period of time. You can visit their site to make your own book here.
Peppa Pig Father's Day Activities
6 Peppa Pig Father's Day Activities for you and your child to enjoy. You can get the connect the dots above as well as 5 others. Enjoy the oinktastic fun!
Disclosure: I received a copy of "My Daddy" in order to facilitate my review, but all opinions are my own.