So you've just seen something online you would really like to buy, but you don't have the funds available right now… does this sound familiar? Whether it's a new item of clothing for yourself or a new television for the family, it's something you would rather have now, rather than later.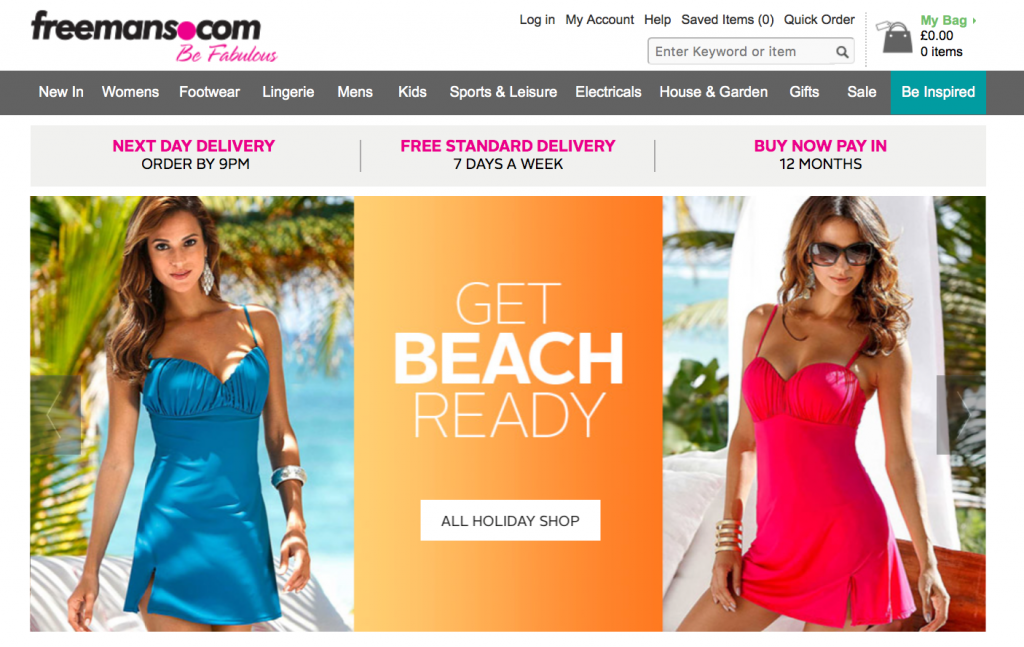 This is a situation that many of us have faced and in the past, the only option was to save up and wait until you had the cash to spend. Nowadays, thanks to the introduction of Buy Now Pay Later catalogs, you can buy the things you need now, regardless of how much money you have in your bank account.
Shopping with a Buy Now Pay Later catalog allows you to spread the cost of your items over a number of months and years instead of paying for everything upfront.
There are numerous shopping catalog who allow you to spread the cost and you can use websites such as CatalogueSpot and ShoppingIsCool to find the right catalog for you.
One popular catalog with the Buy Now Pay Later option is Freemans.
The Freemans catalog offers a large variety of clothing and accessories for both men and women and children. There are also electrical items such as televisions and phones in addition to furniture, appliances and gifts.
The retailer was founded in 1904 and is known for collaborating with renowned fashion designers and celebrities including Twiggy and Lulu. The company has won several awards, including the "Best Mail Order Brand" of Prima Magazine and the "Most Aspirational Mail Order Catalog" of More Magazine.
When shopping at Freemans, you enjoy the benefits of being able to buy all that you need right in the comfort of your own home and pay for your items with flexible payments suitable for your lifestyle.
Opening an account is quick and easy and customer will be provided with an instant decision and starting credit limit to spend.
Each month you will be sent a statement showing the items you have purchased, your balance and minimum payment due. Although you can choose to pay off the entire amount owed, many customer find the option of paying small installments an easier way to control their budget.
All orders are available with FREE standard delivery & returns, along with 9000 items available on next day delivery.
If money is tight, then why not consider using a Buy Now Pay Later catalog?