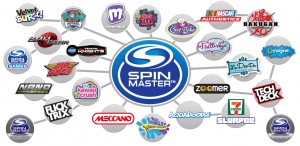 Oh SpinMaster how my kiddos dream of you each night! And it's the truth? I think every kid born dreams of getting a fabulous SpinMaster toy. My daughter is the biggest offender in this household. She wants everything and I mean everything. But two of the things she loves the most from SpinMaster are the Flutterbye Fairy and the Zoom Pets.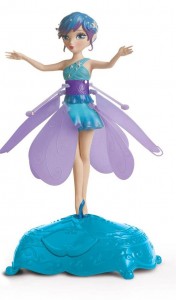 The Flutterbye Fairy reminds her on Tinkerbell and she loves the way Tinkerbelle flies around in Peter Pan. So when she got a chance to play with Stardust the Flutterbye Fairy she was beyond thrilled! Sophie can simply hold out her hand, turn on Stardust and she will begin to fly via the motion of Sophie's hand movement. "Turn a young girl's dreams into reality as they watch Flutterbye Fairies effortlessly dance through the air. Every enchanting flight puts the magic directly in their hands. Flutterbye's gracefully glide across the sky guided only by the hands of young girls. There's never been a more magical experience. Put the magic in their hands with the charming flight of Flutterbye Fairies". Flutterbye Fairy is a must have for any little girl.
Zoomer also captured the heart of this little girl. Sophie is just tickled pink that Zoomer is like a real pet. She can tech Zoomer tricks, call his name, teach him to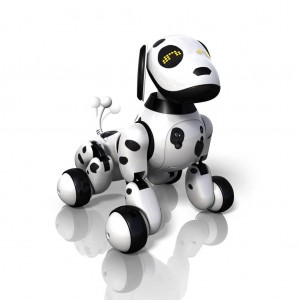 sit and lay and so many other adorable things. You can download the iOS or Andriod app free to. Sophie is a master teacher, she spends hours playing with and teaching Zoomer to be the best dog a girl could ever ask for.
SpinMaster really went above and beyond with these two toys. And while Sophie loves Zoomer and has claimed him as he own, Niko loves him just as much and swears that Zoomer is his dog and not Sophie's. They'll work it out.
A few of the toys Niko deems worthy of Santa placing under the tree this year are the Air Hogs Helix X4 Stunt, the Air Hogs Atmosphere, and the Spy Gear Panosphere 360 Spy Cam. He swears these are the best toys a boy could find under the tree on Christmas morning. And who are we adults to suggest otherwise? I go with what the kids say. But, I have to add that I'm thrilled with SpinMaster and their amazing assortment of clever toys to select from.
For Niko the Air Hogs Helix X4 Stunt is what it's all about this year! This flying machine can perform stunts, fly, maneuver obstacles like no other flying machine out there! He second favorite is the Air Hogs Atmosphere.
Watch this video and you'll see why!
Air Hogs Helix X4 Stunt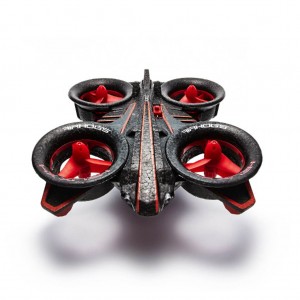 "The Air Hogs Elite Helix X4 Stunt is a high-performance RC stunt quad-copter! Utilizing 2.4GHz radio control, gyro stabilization, and 4-ducted fans, the Helix X4 Stunt is aggressively maneuverable and incredibly fast! Perform 3 incredible stunts with the push of a button as you backflip, barrel roll and 180 flip. The Helix X4 Stunt features incredibly crash-resistant materials protecting the rotors and delivering superior durability. Its full 4-channel control enables the Helix X4 to easily outfly any obstacle and out stunt any other RC vehicle. Nothing moves like a Helix! Experience the future of flight with the agile Helix X4 Stunt"!
"AVAILABLE NOW: Soar to new heights with the Air Hogs Atmosphere! This powerful levitating sphere requires no remote control and hovers above any surface! Its spherical shape allows the Atmosphere to smoothly bounce off walls and ceilings for non-stop flight. You are the controller with the high-tech hovering power of the Air Hogs Atmosphere" The Air Hogs Atmosphere is a blast! I've been playing with it for hours and haven't tired yet. Although the kiddos are bit annoyed that I'm playing with it instead of them. I guess it's time to give it up and let them have some fun with it!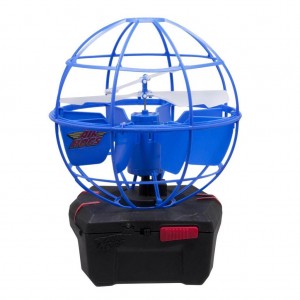 And for any boy or girl this is the best toy every! The Panosphere 360 Spy Cam Well, most siblings love to annoy one another and this is perfect for that! Now the kids can spy on each other any time they want. Well, in a fun way that is.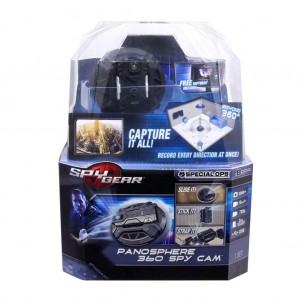 "Capture it all with the advanced technology of the Panosphere 360 Spy Cam! The Panosphere is capable of recording in every direction at once. Its amazing 360° panoramic video recording ensures you don't miss a thing. Take 2000+ photos or 10 minutes of video in 720p! With 3 ways to play you decide how you're going to record: slide it, stick it, or strap it. Each attachment gives the Panosphere a new way to remain undetected. The included video editing software lets you explore your footage, make edits, and upload to social media networks. Gear up with the all-seeing Panosphere 360 Spy Cam from Spy Gear!"
Connect with SpinMaster| Shop | Twitter
SpinMaster has been generous enough to offer one lucky Mom Blog Society Reader a chance to win a Air Hogs Atmosphere a Spy Gear Panosphere & a Spike Mic! Simple click the image below to enter via the Rafflecopter! GOOD LUCK!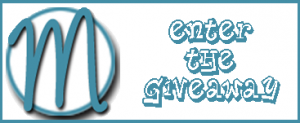 Disclaimer:
This product was received from the Company for review purposes only. All thoughts and words in this post is my own and I was not paid to endorse it. I am only voicing my opinion about this product.