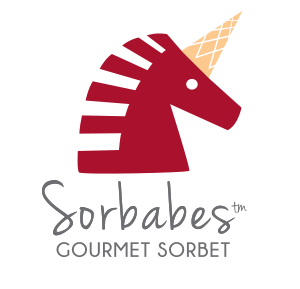 Have you heard of Sorbabes? If not, you are missing out. My daughter & husband love their Sorbabes. The flavors are undeniably delicious, and different. My daughter, and her boyfriend, ate a lot of Sorbabes in the last 2 weeks. I can't believe how much they've consumed. Sarah, my 18 year old, loves the Raspberry with Dark Chocolate. Josh, her 18 year old boyfriend, loves the Organic Peanut Butter Sorbet with Chocolate Sauce. And, my husband, 41 year old, Joe, loves the Pistachio Sorbet with Sea Salted Caramel. As usual, I didn't even get to taste the great flavors, just hear about how delicious they all are.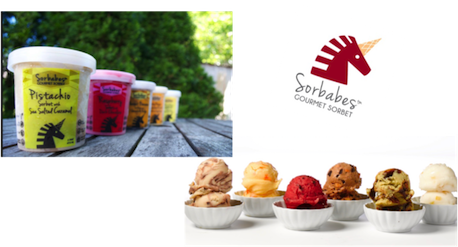 I don't mind not getting to try all the great goodies I receive, as long as, I know my family is enjoying them. But, when my 4 year old, Jacob, doesn't get any, you know just how great it has to be. No one would even share with the little one.
You can check out all of the great flavors over at their site, listed below. You don't want to miss out on this delicious treat.
sorbabe /sôr'bayb/
noun 1. a radiant, fun loving person both feminine and masculine 2. a.k.a. Sorbro for the Bros, adjective 1. energetic, passionate 2. strength of character, uncompromising values 3. lover of real food
You are what you eat.
Be Bold. Be Fresh.
Be a Sorbabe.
A new Sorbabe is converted every 4.66 hours.
Sorry Ben & Jerry – hope the cows have a nice pension plan!
Who are the Founding Sorbabes?
We are Sorbabes because we believe food should be inspired and intensely flavorful. True Sorbabes read nutrition labels, know their food, and savor every bite… especially dessert!
With our brand we hope to foster a "Sorbabe" approach to life: enthusiasm, a spirit of fun, and to never take yourself too seriously.
Know that beauty comes from the inside out: passion, compassion, authenticity, kindness – and their like – are traits worth owning.
We hope to inspire other Sorbabes (and Sorbros) out there to claim this spirit and join us as we revel in one of life's simple pleasures, dessert.
Connect with Sorbabe: Shop Sorbabe | Sorbabe on Facebook | Sorbabe on Twitter
Disclaimer:
This product was received from the Company for review purposes only. All thoughts and words in this post is my own and I was not paid to endorse it. I am only voicing my opinion about this product.