Disclosure: I received a box of Peppa Pig goodies in order to facilitate my review, but all opinions are my own.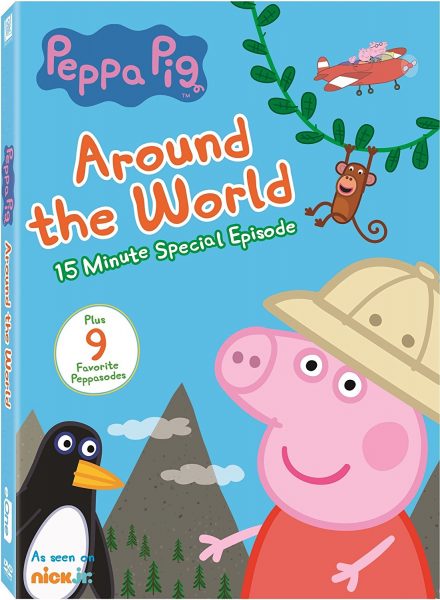 You are going to be so excited to hear about the new Peppa Pig goodies, including the new DVD, "Peppa Pig: Around the World! My granddaughter Emma which you have seen in past Peppa Pig postings still enjoys Peppa Pig. She is 6 1/2 years old now she will tell you and Peppa Pig has items for her even though she is bigger now.
When I started showing Em the great things that they sent for Spring she exclaimed, "Great! I have a plant that I am going to put in the ground and now I can use these!" She was referring to the Peppa Pig rake, shovel, pail, and watering can. The rake and shovel do have metal handles, which I was a bit surprised, but also glad as they will last longer I think.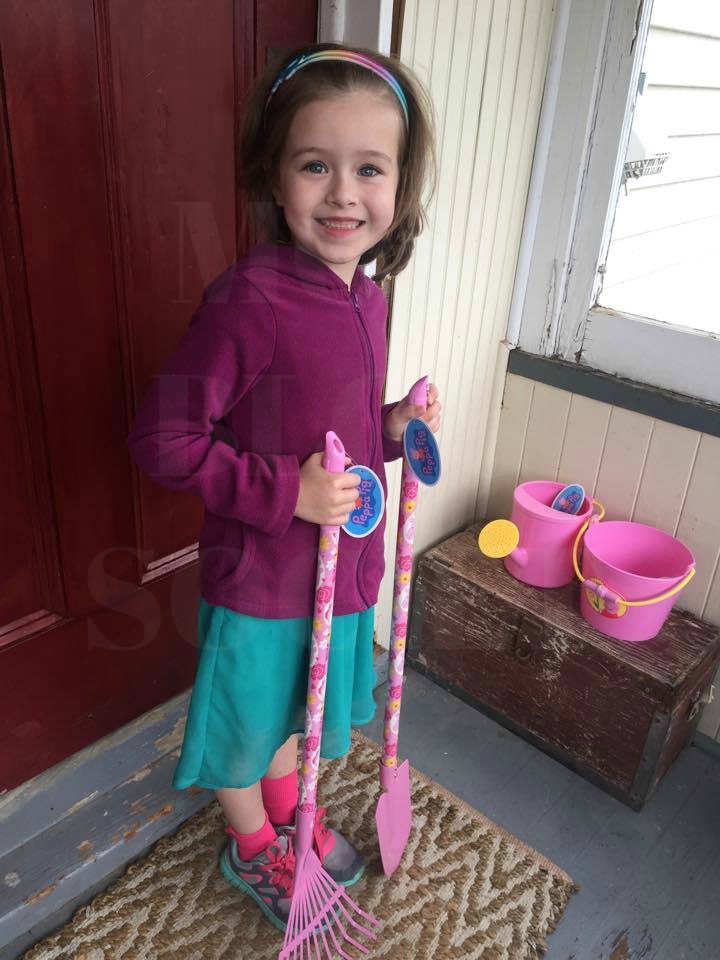 BB Designs Peppa Pig Gardening Toys
These adorable gardening toys from BB Designs are wonderful for any child that loves Peppa Pig. They are sturdy and as you can see a perfect height for Emma. She is a bit shorter than most kids her age, but it gives you a great idea of size.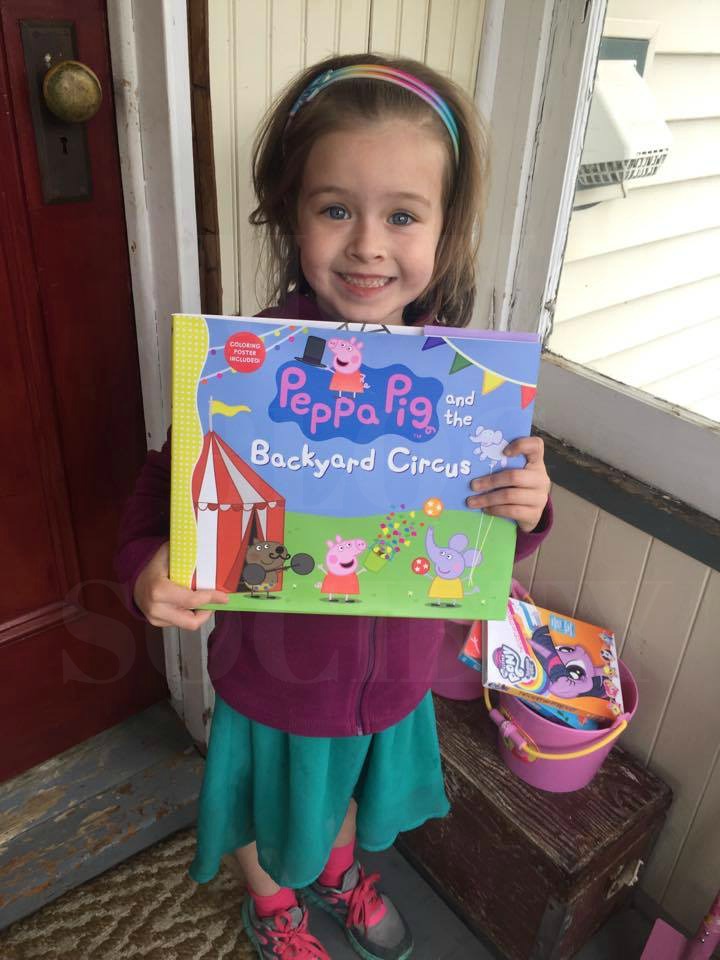 Peppa Pig and the Backyard Circus
Another one of the items that she received was a copy of the "Peppa Pig and the Backyard Circus" book for story time. She was very excited as she has been learning more and more words and is getting really, really good with her reading.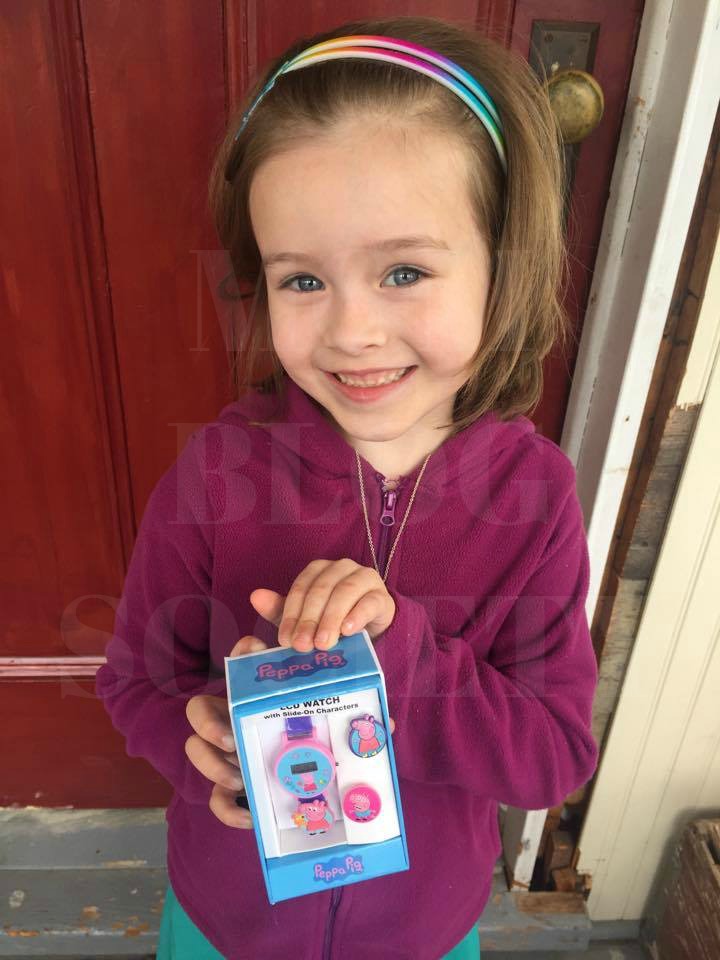 Then if that wasn't enough she got a Peppa Pig watch! She says, "Grandma, grandma…. I cannot BELIEVE it". I am finally old enough for a real watch. This watch from Accutime and you can get one at Target for a very reasonable price. Great for an 'end of school' gift.
Emma also received a Peppa Pig chalk holder from Pamson from Amazon.com to enjoy on their big pavement driveway/parking area. She even said she would share with her little brother Zakary.
Now hold on to your hat because there is even more exciting news! The brand-new app, Peppa Pig: Happy Mrs Chicken, is now available – and it's sure to provide snorts of laughter for Peppa Pig fans!
Inspired by the "Happy Mrs Chicken" game from the series, the app encourages preschoolers to explore the wonderful world of Peppa through five fun-filled games. Young players can see how many eggs they can lay with Happy Mrs Chicken, leave a seed trail to guide chicks through a maze and much more!
You can find this new fun app here:
iTunes: http://apple.co/2oCSzTJ
Google Play: http://bit.ly/2nKdwby
Amazon: http://amznto/2nee0L6