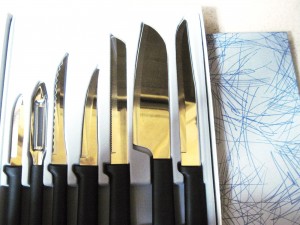 What's more American than apple pie? Apple pie sliced, peeled, and served using RADA knives and cutlery! The RADA Kitchen store has been manufacturing cutlery since 1948. Their products are 100% American made, and they support over ninety employees. Their knives are durable, beautiful, and yet still affordable.
'Since our inception in 1948, our cutlery has been recognized as "something special". In fact, we have believed that our success has been in a large part due to our many "fans" that have enthusiastically told their friends and neighbors about our great kitchen knives and utensils. We never tire of hearing an excited customer tell us matter-of-factly "These are the best knives I've ever used". '
I am now going to be the next to tell them "These are the best knives I've every used." They're also the most beautiful. But there's more. RADA also offers a fundraising program for groups, club, schools, churches and youth groups They can earn a 40% profit by selling these masterpiece kitchen items. RADA has helps over 17,000 fundraising groups per year!
Some Features of RADA Kitchen Store Cutlery:
100% made in the USA
Lifetime Guarantee
Knives are surgical quality high carbon stainless steel
Hollow ground blades for maximum edge retention
Blades are hand sharpened for a razor sharp edge
Two handle finishes: Brushed aluminum and Black Stainless Steel Resin
Black Stainless Steel Resin is dishwasher safe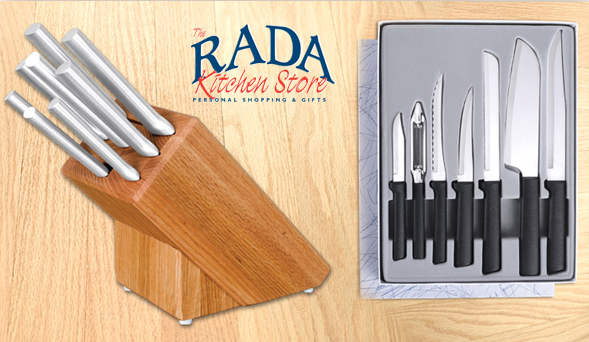 Creative Cuts Oak Block Set from the RADA Kitchen Store:
Rada sent me this set in their beautiful brushed aluminum finish. I have a tendency for tendinitis (a repetitive stress injury) and so I am very picky with my knives. They need to be very sharp so I don't have to strain my wrist too much. They also can't be too heavy. These knives are made with aluminum handles so they are relatively lightweight, yet they are still super sharp and sturdy. The oak block is a natural beauty and matches my kitchen perfectly. It sits like the queen of my kitchen on my counter top, keeping knives within easy reach while I cook
In the set:
Oak Block
French Chef knife
Old Fashioned Butcher knife
Slicer
Carving Fork
Utility/Steak knife
Super Parer
Vegetable Peeler
Bestselling RADA Paring Knife
The aluminum finish is so beautiful, it's worth hand washing to retain its brilliance. However, if you don't like to hand-wash, Rada has a new line with dishwasher friendly stainless steel black resin handles.
The Starter Gift Set from the RADA Kitchen Store:
I received this one in the stainless steel resin handle, that is more dishwasher tolerant than the brushed aluminum. It has a similar texture to the brushed aluminum, and should NOT be confused with plastic-handled knives. This set has everything you need in a new kitchen – or some extras for an established kitchen. It includes some basics and favorites. All of this is packaged in a gift-ready box, making it the perfect choice for anyone who loves to cook!
In the Set:
Bestselling RADA Paring Knife
Vegetable Peele
Tomato Slicer, another famous RADA knife
Super Parer
6″ Bread Knife
Cook's Knife, also a favorite
Slicer
You can connect with RADA Kitchen Store using the links below:
Website | Blog | Facebook | Pinterest | Google+ | Youtube
2 lucky winners will receive a set of Rada cutlery! One will receive the oak block set, and one the starter set. Giveaway runs from 10/5-10/18/ Enter the giveaway by clicking on the photo below: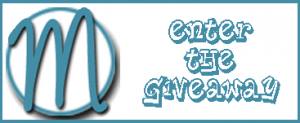 What is your favorite item from the Rada Website?
Disclaimer:
This product was received from the Company for review purposes only. All thoughts and words in this post is my own and I was not paid to endorse it. I am only voicing my opinion about this product.