How many times have you been going with the flow about your day and realized that you're about to tackle something that you just can't do alone? We've all been there, right? Now is the time to realize that with the use of Upcart, you can easily tackle those bigger or dreaded jobs with ease!
Simple Ways to Stay Active in Life Using Upcart
There are many reasons why people feel that they can't get something done during their daily lives. Maybe they lack confidence or maybe they're worried that they don't have the time or effort to do it right…or maybe, they've never had the right "assistant" to help out during those times of need.
Planning a move? Let Upcart help!
Moving is a common occurrence for millions of people around the world. And sometimes, those boxes and bigger items are just too heavy or dangerous to try to pick up and move on your own. This is where Upcart shines! With three varying sizes and options, you can be certain that you'll have all the help that you need!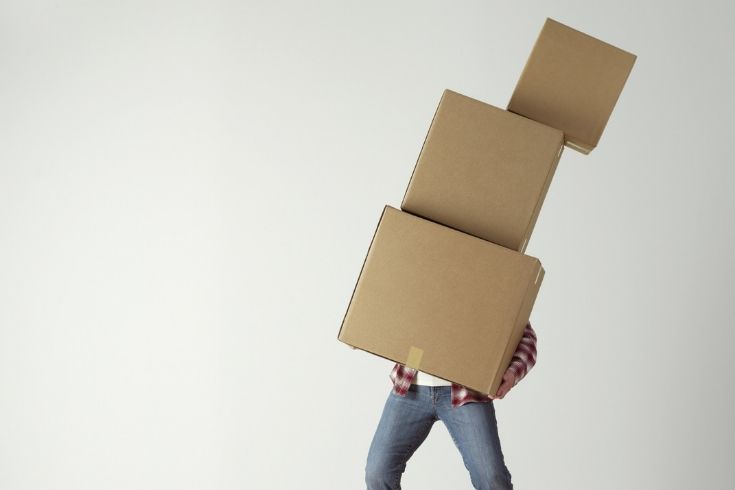 Need help lifting those heavy objects?
Sometimes, the energy just isn't there to carry around things or move them from one place to the next. Not only does UpCart help with those issues, but it does it all with ease as well! Don't stress out yourself and your body…instead, let UpCart do all the heavy moving for you.
Why use Upcart?
The simple answer? Because it's helpful and does the heavy lifting for you. Depending on the size that you're needing help with, Upcart has options to handle it. Their Upcart Versa option can lift and move 77 pounds, their Hero can assist with items 140 pounds or less while their Lift can help with up to 200 pounds! Talk about a great way to move those bigger items with ease!
PLUS, every Upcart has wheels that help with the mobility and handles that can extend for your comfort.
Worried about moving items up and down the stairs? Upcart was built knowing that there isn't any terrain that is going to slow it down.
How long does it take to assemble Upcart?
No time at all because it arrives at your door fully assembled. Once you open the package, it's literally ready to use. How amazing is that? Like you need one more thing to add to your to-do list anyway, right?
Leave the heavy moving and lifting to Upcart. Your back, your sanity and your time will thank you!
Not only are there varying options, but you can choose the one that works best for you and your mobility needs. UpCart makes it simple to order with ease!
Plus! UpCart has been generous enough to offer 2 lucky Mom Blog Society readers a chance to win their very own UpCart. Simply enter via the Rafflecopter below.
ENTER TO WIN
Two lucky readers will win an UpCart.
Ends 7/ at 1159p est
Disclosure: Mom Blog Society may have received the product mentions and or was monetarily compensated by the brand. However, all opinions are my own and not influenced in any way. Social Media channels such as Facebook, Instagram, Pinterest, and Twitter are not affiliated with this posting or giveaway. Mom Blog Society and any participating blogger are not responsible for the fulfillment of prizes. Or shipment. This disclosure is done in accordance with the Federal Trade Commission 10 CRF Part 255 Guides Concerning the use of Endorsements and Testimonials in Advertising. If you have any questions about this every or would like us to host an event for your brand, simply email us at [email protected]