If there is one pleasure that many have missed out on in the past year it's putting together a birthday party. Sure, there have been Zoom parties and socially distanced street meetings, but these just aren't the same as putting together a party from scratch with all of the decor and glitter you would usually invest in. Whether you're throwing a birthday party for the kids or getting one together for yourself, there are so many things that you have to consider to ensure that your party is a successful one that doesn't miss a beat.
You may have missed out on those pretty invitations with the metallic foil printing that you would usually buy, but With this in mind, we've put together a list of the most important elements that you must consider if you want to ensure that a party goes off without a hitch. Are you ready to start planning your next event? Here are seven things to get you started.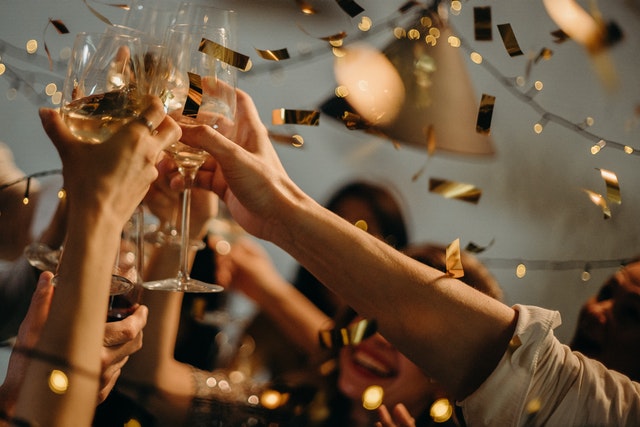 The Perfect Cake. Do you remember walking into a bakery and ordering any cake you want, without masks or distancing? Well, the perfect party is never complete without a

celebration cake

to go with it. Okay, so this time you may not have the candles in the cake for someone to blow on (can you believe we used to do that!?), but that doesn't mean that you can't sing Happy Birthday and wish the party person a good time. A cake is a must for any party and it's part of the ritual of an event. If you don't want the big cakes with all of the bells and whistles, you can do this same tradition over a pie or cheesecake, or whatever dessert suits you all! You deserve to have the flavor that you want and that's why it should be a themed cake at the top of the party list!

The Right Theme. No matter the event, the theme that you choose will be able to match. Do you have a rainbow mad child? Why not invest in rainbow decor, cake and party placemats? You can make this colorful event really stand out, and you can extend the rainbow theme to the food, the invitations and beyond. Every single element of the party that you're trying to plan should coordinate and be correctly themed, as when you do this, it makes the entire thing easier to plan.

The Best Games. Even parties for adults are better when there are games to play and fun to be had. You can run a smoother party when there are ways to entertain your guests, and games are the best ways to do it sometimes! You should always plan to have three games as a minimum and a fourth one as a backup. Pinatas and pinning tails on donkeys are all the rage!

The Beautiful Decor. You can go two ways with this one; you can have decor that is delicately placed, or you can have in-your-face decor that is loud and gaudy in the best possible way. Streamers, balloons, banners and beyond – they're all included in the list of

party decor

that will make the whole event stand right out.

The Awesome Party Bags. Could you really have a party without a favor to send away with your guests? Absolutely not! You should consider putting together party bags and thank your guests for coming along. They brought a gift for the person at the center of the party, and now you get to return the favor by sending one, too!

The Appreciated Gifts. Is a party really complete without gifts? Nope! You should set up a table for those who bring gifts to the party to put down and make time during the party for gift unwrapping. You can choose to put them to one side for later, but people love to watch the unwrapping!

The Appreciation. Thank-you notes are the perfect thing for a party and thanking your guests for coming with a personal note is just the way to send off everyone after a wonderful day. You can do thank-you notes no matter the occasion and you should! They are a great way to acknowledge other people and their effort to come to your event.
A party is going to mean so much more to people when they attend one after the lockdowns and quarantines, and you are going to have the best possible time together, too. The party that you put on is going to mean so much to everyone involved, so why not start planning yours today and see how much you can make it a big thing for all!