Did you know that according to the 2014 U.S. Census there are over 21.8 million veterans in the United States? The 11th of November is always the day set aside for Veterans Day for us to honor those millions of men and women who have served and continue to serve our nation. This day also offers a chance to educate the public about the sacrifice service members and their families make year-round. As Veterans Day approaches Sears.com/heroesathome would like you to take a moment to reflect on the true purpose of Veterans Day by thanking the men and women who have served and continue to serve in our armed forces.
Sears' Heroes at Home has just been launched in time for the Holidays! Sears' is partnering with Rebuilding Together to provide ramps for Veterans who need accessibility to their home. From now until November 19th whenever you donate at the check-out 100% of your donation will go to Rebuilding Together which will afford emergency upgrades that are needed in December for Veterans in need.
Sears is offering gifts that give back which you can find Sears.com/heroesathome . They are offering to give $1 of your purchase if you purchase Craftsman Heroes at Home Hats, and Christmas Ornaments of which you have two to choose from. Also, Sears is donating $20 from the in­-store or online purchase of each qualifying washer or dryer to Rebuilding Together.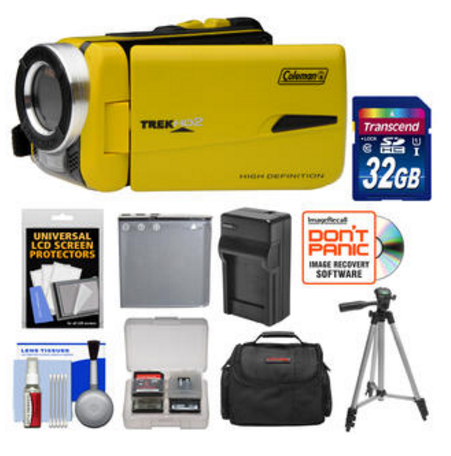 With my Sears Gift Card, I am going to be purchasing a few things for my brother who is one of my favorite Veterans. I decided to go with the Coleman CVW20HD Waterproof HD Digital Video Camera Camcorder (Yellow) with 32GB Card + Battery + Charger + Case + Tripod + Kit which I am actually saving $57 on and getting free shipping since it is over $49. This will come in very handy for him for the Holidays and when he vacations with his family. I also chose one of the Craftsman Heroes at Home Hat and one of each of the ornaments. This way Sears will donate $3 from my purchases to their Heroes at Home.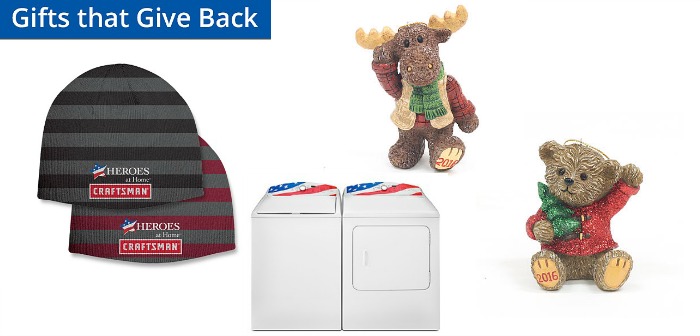 Please remember to donate in-store via pin pad, online or through a purchase of one of the gifts that give back to the Heroes at Home.
Sears doesn't limit their support for Veterans to just this time of year. It is another way for them to show their appreciation.
Year-round, Sears offers active, reserve or retired military personnel or military spouses 20 percent off regular-priced (five percent off sale-priced) tools and lawn and garden products, with a valid military ID or military spouse ID

Sears is also hosting its Veterans Day sale 11/3-11/19 in-store and online, a perfect opportunity for shoppers to beat the Black Friday rush and get a jump-start on their holiday shopping
Don't forget to donate or purchase in order to help the Heroes at Home along who are partnering with Rebuilding Together to supply Veterans who are in need of ramps to access their homes. I know it will be greatly appreciated.
Sears has been wonderful to allow Mom Blog Society to give away a $100 Sears Gift Card. This giveaway will go from 11/4-11/15 2016.