There is barely a time when I am not out taking photos, and I love getting them printed off and hanging them on my wall. This can prove to be very pricey when I have to go to the store and pick up my prints. Not just in the price of the photos, but in the gas and time it takes to go get them. I live in the middle of nowhere and getting anywhere to have my photos printed, takes a while.
With the Epson Expression Premium XP-640 Small-in-One, I save time and money! I also find the prints to be even better quality and I can print as many as I like, whenever I like. A 4″ x 6″ photo takes about 20 seconds to print. I find that absolutely amazing, to get that done in a store I have to wait an hour and even then it sometimes is not done. The pictures come out stunningly beautiful. The clarity is superb to anything I have seen so far.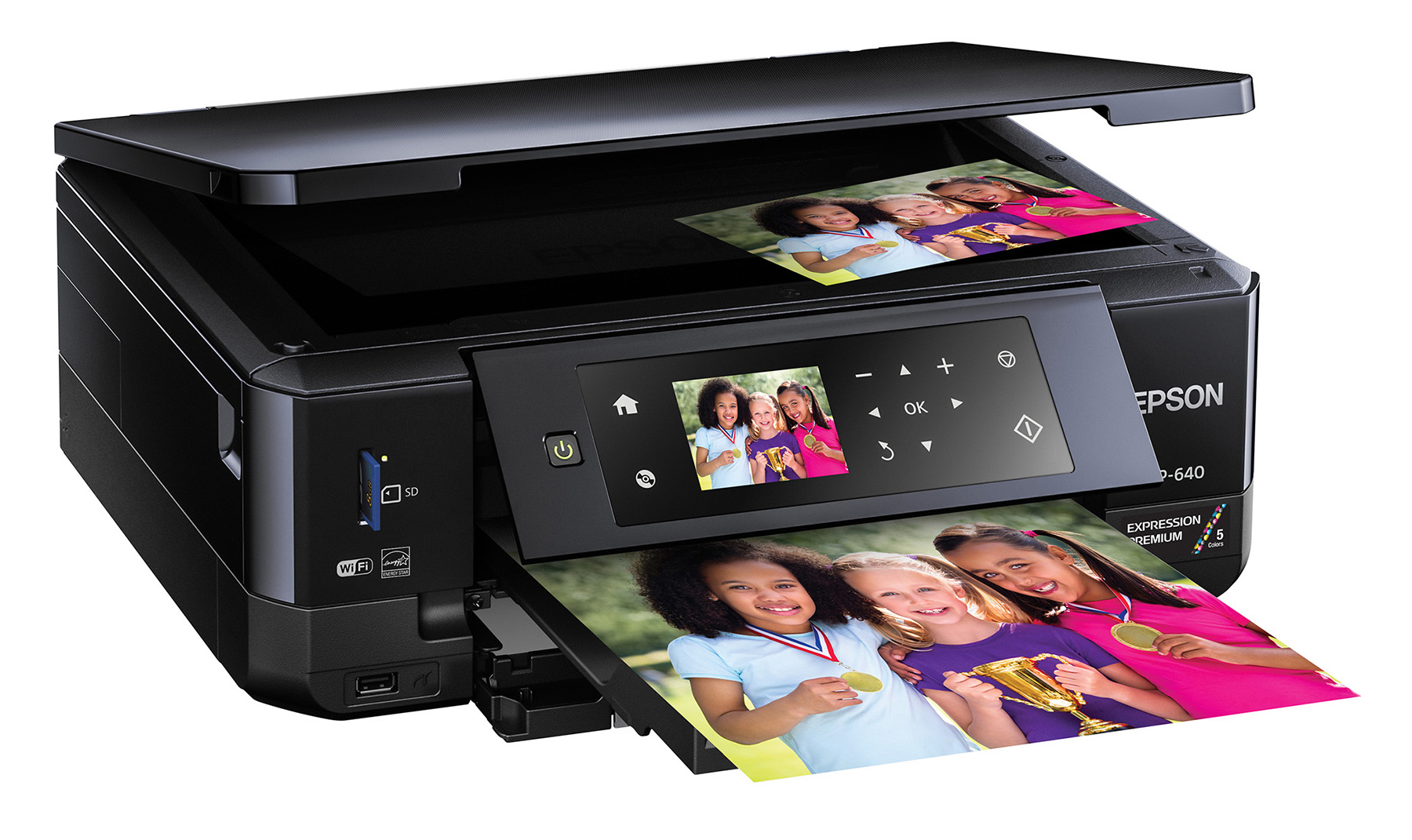 My favorite thing, hands down, would have to be the Epson Connect: Convenient Mobile Printing. This thing is amazing. You install the app and you can print directly from your phone, in any size you desire. Another perk is you can create Facebook or Instagram collages and print them off from there, as well. I love it and have so many Christmas gifts ready to create already! I simply love that as long as the XP-640 is connected to Wi-Fi I can print from any device in my house! Computer, Phone, Tablet and even my Kindle Fire!
I have had older Epson printers, I am sort of FanGirl about them. I think the one thing I was not a huge fan of was that I could not buy Individual ink cartridges. I could buy the black separate, but the colors always had to be bought as one unit together. This made changing fairly easy, but it was not easy on my wallet. I think the only problem was that some colors I used more than others, and some were practically full when I would have to replace the unit. That is no longer the case here, they are all individual ink cartridges and it will save me so much money! I am a very big fan of being frugal.
You can not forget that the XP-640 also has a scanner! I always stumble across older photos of my siblings and I want to make copies. Have a digital one forever, one for me to keep in an album or hang up and gift it to my siblings as well. The scanner is one touch in color or even back and white. There are different modes: Office, Home and Professional. You can choose the right mode for the project you are doing!
I use this printer for everything that needs printing! My family better be ready for some really thoughtful photo gifts this Christmas.
Stay Connected with Epson: