Sashka Co. bracelets are so pretty! They are a one size fits all so they roll over any size hand for an awesome fit.
Sashka bracelets are crocheted by very skilled workers that specialize in glass beaded bracelets. These women are located in the Kathmandu Valley of Nepal. Purchasing a bracelet from Sashka will give women the power that they are doing something through Fair Trade for women in need.
They have so many to choose from with different colors and patterns. They are great gifts for friends, family or yourself!
About Sashka
Don't forget that proceeds from your purchase empower Nepalese artisans to rise above poverty through fair trade. This is a great program; especially when they are trying to help one another help themselves and others. Each bracelet is carefully handmade bead by bead. Skill, passion, and some of the world's finest glass and sterling silver beads go into each one. Can you imagine doing it bead by bead, that in itself shows their determination with the beads being so small and their talent.
What is Fair Trade?
Fair trade is a social movement whose stated goal is to help producers in developing countries achieve better trading conditions and to promote sustainability. Members of the movement advocate the payment of higher prices to exporters, as well as higher social and environmental standards.
Fair Trade enables sustainable development and community empowerment by cultivating a more equitable global trade model that benefits farmers, workers, consumers, industry and the earth.
You will find that purchasing your Sashka bracelet is not only a smart purchase, but you will know you are helping out other women with a goal in mind. Not to mention you don't see these everywhere so you will definitely have a great gift.
You will also have a chance to win 3 bracelets from Sashka: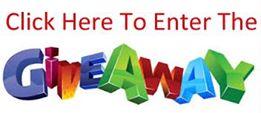 Visit them on their Social Channels:
Facebook | Twitter | Pinterest | Instagram
Disclosure: Mom Blog Society received an item for review only and no other compensation for the giveaway. No other bloggers involved in the promotion of this giveaway were compensated in any way for the promotion of this giveaway. The bloggers involved in this giveaway are not responsible for prize shipment or fulfillment. Prize delivery and fulfillment is the responsibility of the sponsor (Nextbook). The winner will be notified via email and has 48 hours to respond or another winner will be selected. Facebook, Pinterest, and Twitter are not endorsing or liable for this giveaway.