Both Moms and Kids Say Yes to KidzShake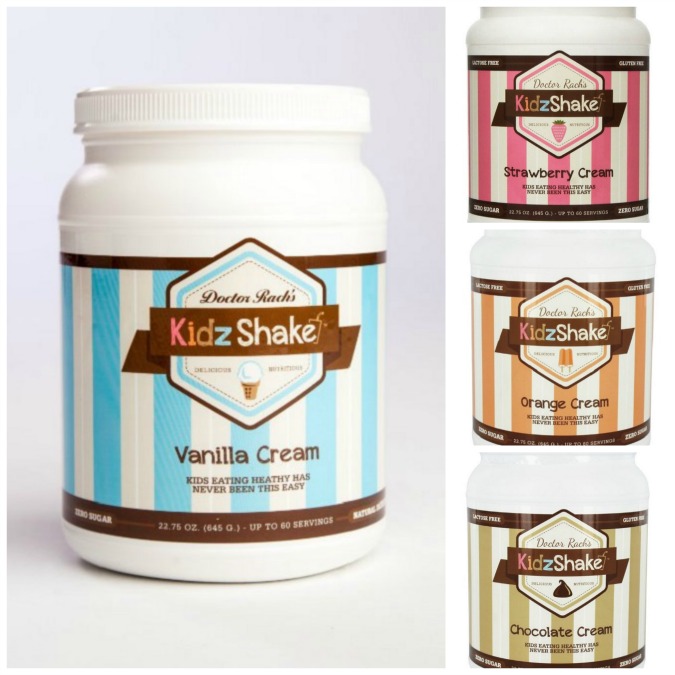 Raise your hand if you've been worried that your children haven't consumed the nutritional requirements that they need. It isn't always easy to get our kids to eat the necessary foods, to build strong bones and healthy bodies. Our families are bombarded daily, with advertisements for foods that are high in sodium, sugar and fat, and low in fiber, essential vitamins and minerals. That's why Dr. Rach developed the line of KidzShake products.
As a doctor and a mother, I couldn't think of a better and easier product for my children. KidzShake gives kids all the vitamins and nutrients they need in one easy and delicious shake. By using KidzShake for breakfast and as an afternoon snack, I can significantly reduce my kids' sugar intake and improve their health.
Dr. Rach's KidzShakes come in four yummy flavors – Vanilla Cream, Chocolate Cream, Orange Cream and Strawberry Cream. We received samples of the vanilla variety along with a canister of the chocolate. To prepare all you do is add milk, water or juice and mix well. We tried it with orange juice and blended with ice. The result was a tasty frosty drink that my grandson said was "super good". High praise indeed!
At as little as $.82 per serving it's as economical as it is healthy.

On the KidzShake blog, you can find lots of great recipes that are sure to please.
Another couple of products that Dr. Rach has available are new KidzSprinkles and KidzFix Repair Cream. KidzSprinkles is a flavorless multivitamin powder. I can attest to the fact that it's flavorless because I've added to many dishes that I've served to my grandson over the last week, and he never knew it was there!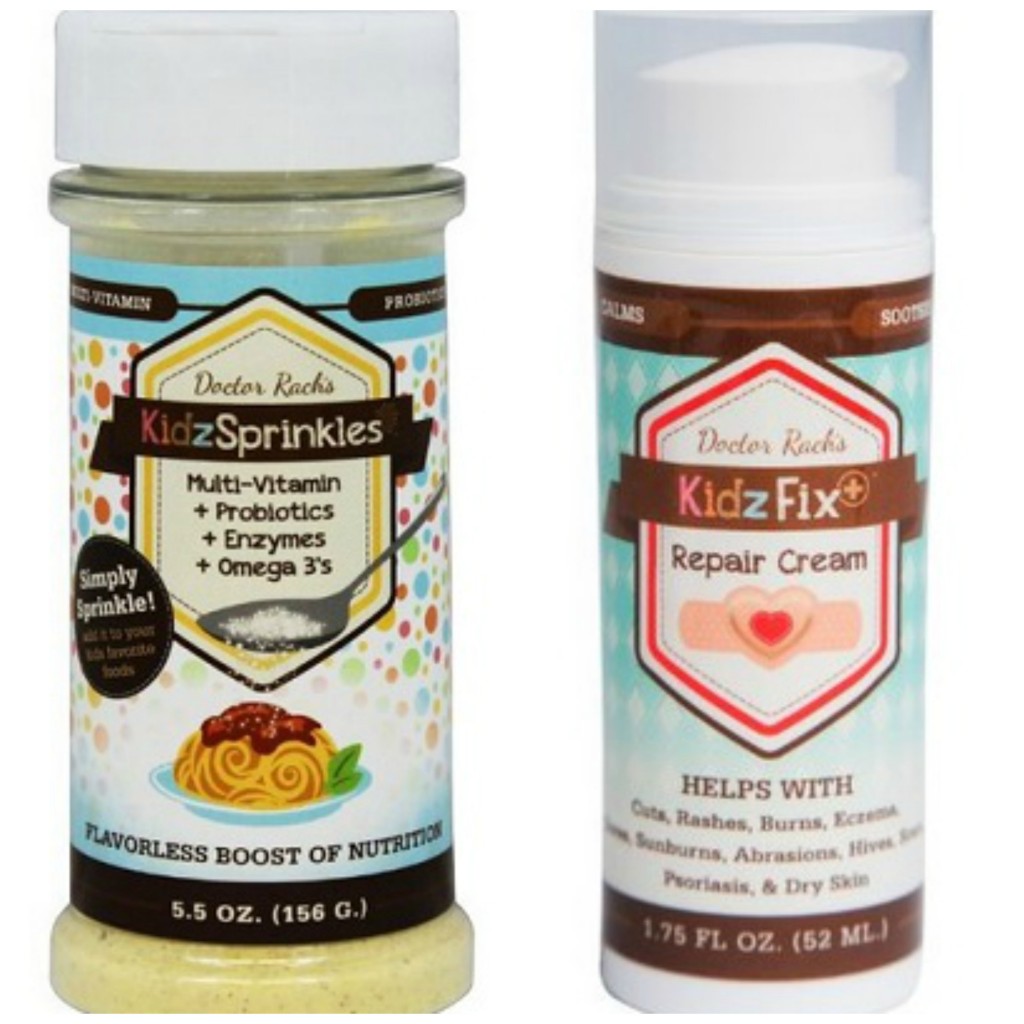 A Multivitamin with Nothing to Hide
KidzSprinkles truly has nothing to hide. Instead of using sugar, artificial colors, and preservatives, we developed an innovative vitamin powder that sprinkles directly on food for an undetectable boost of essential nutrition. Not only is KidzSprinkles cleaner and healthier than other children's vitamins our powder delivery saves you money. KidzSprinkles contains 3x the serves of other leading vitamins!
KidzFix Repair Cream
All Natural Skin Cream

Botanical Ingredients

Calms and Soothes Common Children's Skin Irritations

Doctor Approved

Non Oily
Worry no more about whether your child is getting the vitamins and minerals, that he or she is in need of. Try Dr. Rach's KidsShakes and KidzSprinkles. And, for cuts and skin irritations, try KidzFix Repair Cream.
Connect with KidzShake: Website / Facebook / Twitter
Disclosure: I received a free product from the sponsor to review. I received no monetary compensation and my opinions are my own and were not influenced by the sponsor. I am not a doctor or nutritionist. Please contact your pediatrician or health care provider for any concerns or questions that you may have, concerning your child's medical or nutritional needs.