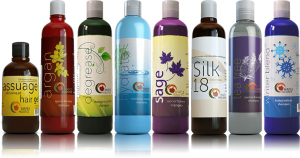 I have long hair. I've always had long hair. I struggle with frizz and fly aways. I know most people don't understand the struggle to find good shampoo. But I'm going to tell you…The struggle is real! The problem is, most hair care products that are worth a darn cost so much money. It's hard to maintain. But you'll here it's a price you have to pay for beautiful hair, literally. But I've found that you don't always have to bleed money to get a good hair product.
Maple Holistics has one goal in mind: to provide a natural, holistic range of premium products which can enhance hygiene, health and daily living.
Maple Holistics is a all natural hair care brand that is amazing. I was able to try a few of the different kinds and have to say that I loved them all. My hair
was left shinny and beautiful. Now it didn't take car of my frizz completely but it really did calm them down. I don't think there is anything that will take my frizz away completely, but if you have a product PLEASE let me know.
The best part I found about this shampoo was that it really gave a nice lather. Perfect for those with long hair. I didn't have to use double the product to get the same clean. When a shampoo doesn't lather well you use more to compensate, causing you to go through your expensive product that much faster.
The smell of their "Winter Blend" was so nice! It has a nice mint spell to it. Like spearmint gum. Crisp and clean, like a fresh snow. I loved it! It made me feel clean and awake. It left my hair feeling great as well.
The change of seasons comes with hair woes, and winter is no exception. Frizzy hair, fly-a-ways, dry and flaky scalp, and brittle hair are tell-tale signs that the season has been wreaking havoc on those delicate locks.

Connect With Them