We are excited today to share a great new product with all our parents that we're sure you're going to love!mIf there is one thing that EVERY new parent dreads, its baby-proofing their kitchen cabinets, because it is the single MOST DIFFICULT thing that you HAVE to do to protect your kids. The Rimiclip changes all that…
Rimiclip installs instantly on your cabinets, requires absolutely NO TOOLS OR SCREWS, and causes no permanent damage to your cabinet doors or frames! Simply put the clip on the door, slide the arm into the slots on the back of the clip, and close the door…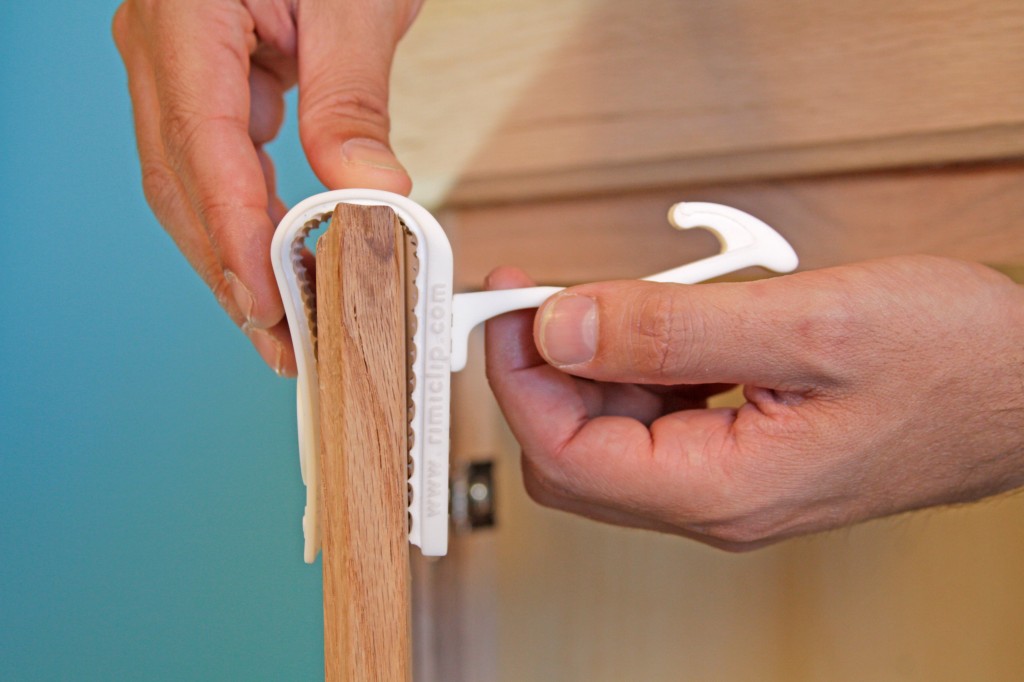 That's it! No drills, no screwdrivers, no screws! No frustration!
Erik Hansen, a designer and inventor from San Diego, came up with the idea for Rimiclip because his friends kept asking him to help them install the complicated and frustrating cabinet door locks that all parents are forced to buy today.
After nearly 2 years of development, hundreds of prototypes, multiple test families, and countless hours of 3D printing, he is ready to bring the Rimiclip to market!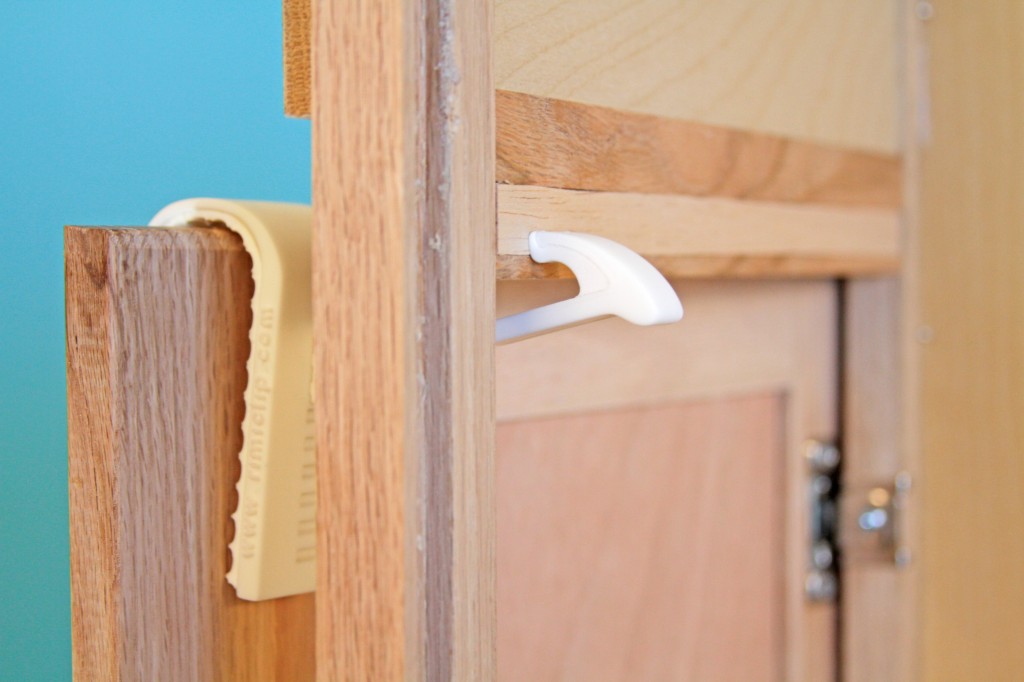 Erik is crowdfunding the Rimiclip on GoFundMe. Your contribution gets you Rimiclips before they hit the store shelves! All the manufacturing will be done right here in the USA.
We love the simplicity of the Rimiclip. It is easy, quick, non-damaging, and even portable if need be! Many of the test families even requested multiple sets for the in-laws' house.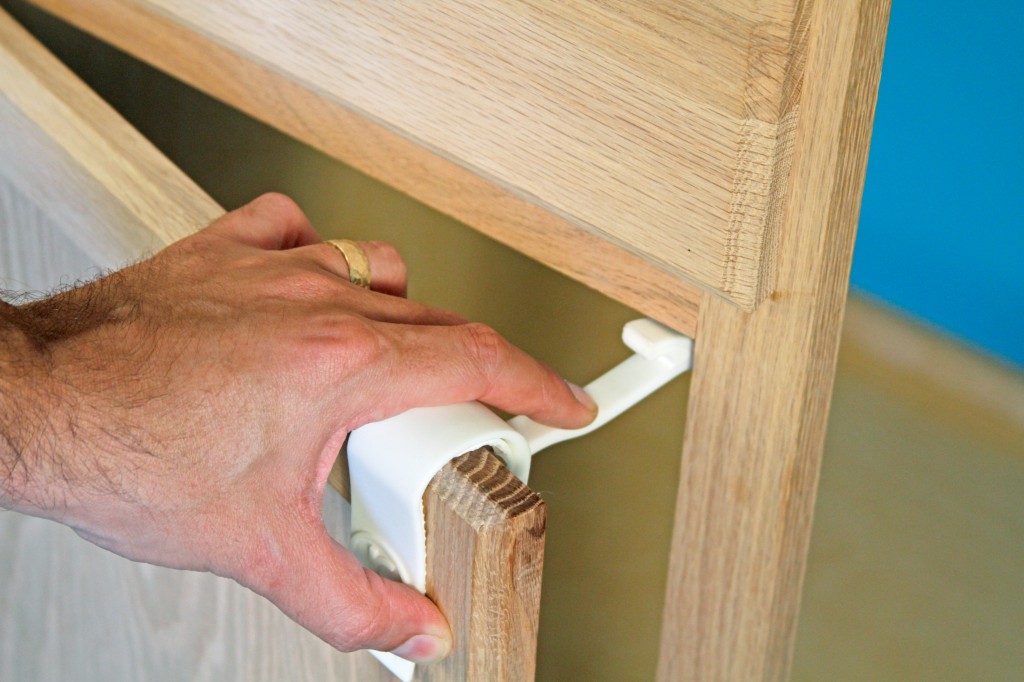 We like supporting new businesses! Especially great ideas that are developed and will be produced in the USA. Get over to www.gofundme.com/rimiclip and secure your Rimiclips today! Let's get this product to market!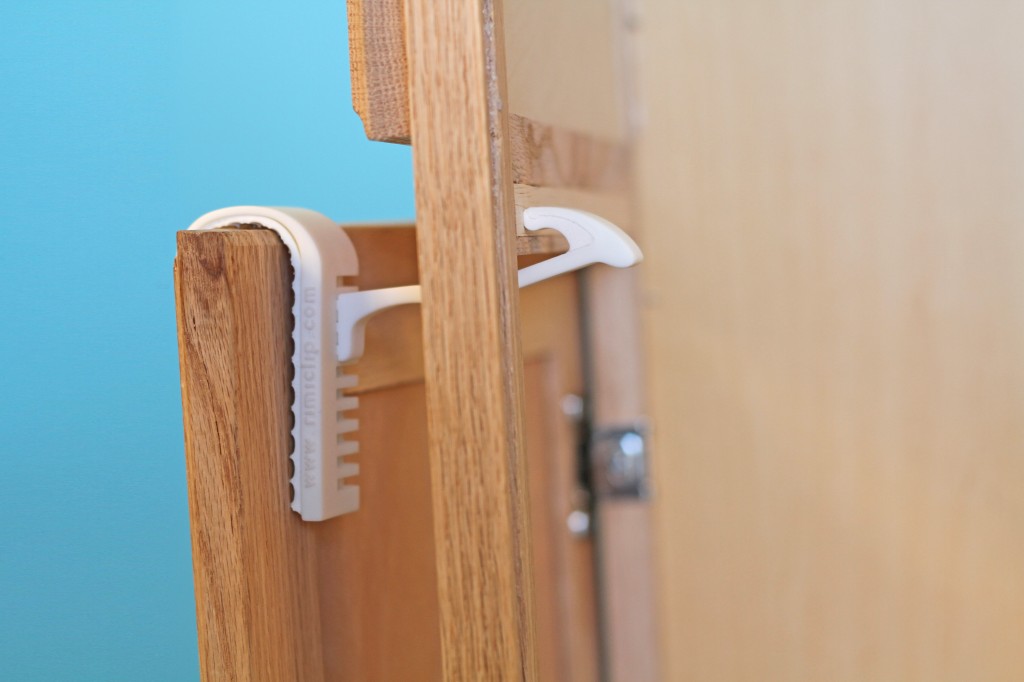 Here are some more specifications for the Rimiclip.
PRODUCT SPECIFICATIONS:
INSTANTLY installed
Easy for an adult to remove or disengage
No tools required for installation
Hard and durable plastic construction for both clip and arm, resists breaking
Rubber lining on clip protects doors and provides grip
Rubber Lining on arm catch provides a soft surface when the arm engages with the door frame, while also providing grip, preventing the catch from slipping on the frame
Adjustable height to accommodate a wide range of cabinet styles
Head over to www.gofundme.com/rimiclip NOW to secure your Rimiclips!