Millions of us will face a time in our lives where relocation is a necessary step to starting a new and successful chapter. It will bring a few challenges, especially if you have a family. But the move is a key step to enjoying a better life.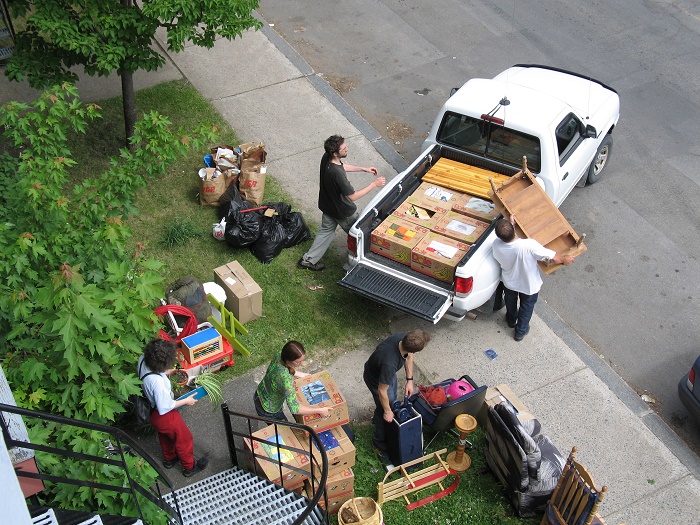 However, it is still important to understand the different trials that you'll face. Being prepared for them will allow you to make the move far less stressful for everyone. In turn, this will allow you to start enjoying the new home as quickly as possible.
Here's everything you need to know.
Find A Good Neighborhood
When moving to a new location, you aren't only buying a property. You are buying into a community, and it's imperative that you find one that's suited to your family needs.
Choosing poorly could come back to haunt you, and research at this stage is vital. McKee's new home communities are a great option for anyone wanting a relaxed, enjoyable neighborhood. Moreover, new developments ensure that you'll be buying an eco-friendly home too.
Feeling comfortable in your local surroundings will make a huge impact throughout that settling in phase. Underestimate its importance at your peril.
Prepare Kids
Moving is hard enough for an adult. For children, though, it's a very scary situation. They'll be leaving back everything they've ever known. Worse still, they don't get a choice in the matter. In truth, they probably won't want to. Even if the change of scenery is for the better.
It's not only the change of location that poses a challenge. Preparing your child for a change of lifestyle is imperative if you want them to settle quickly. The key is to make the new home feel exciting.
One of the best solutions is to find an attraction close to the new home. Promise a trip there, and there will suddenly be an air of excitement.
Embracing The New Home
Every new home will need a little work to bring it up to your personal preferences. Completing this process will take some time. But you should be keen to get started straight away.
The quickest way to bring those homely vibes to the new property is to celebrate your family with photographs. Meanwhile, you could book a professional shoot with a photographer to start the new chapter in perfect style.
Making the bedrooms comfortable should improve those relationships with the new home too.
Make Friends
Thanks to modern technology, staying in touch with old friends and relatives has never been easier. This can be a great asset when trying to smooth out this transition. But it's still important to make new friends.
If you've moved for work, get involved with outside activities. Meanwhile, joining a local sports team or other group can help you create a network of friend. You'll be amazed at how significant this can be to your overall happiness.
Moving home doesn't mean that you'll forget your old life. But moving on is the key to achieving greater happiness in the new location. Do this, and it will start to feel like home in next to no time.