When our children get sick, we feel helpless. During this time of year, sickness runs rampant. You must monitor their temperature closely. I rely on ReliefCare for the best in thermometers, and I adore their Digital Forehead and Ear Infrared Thermometer.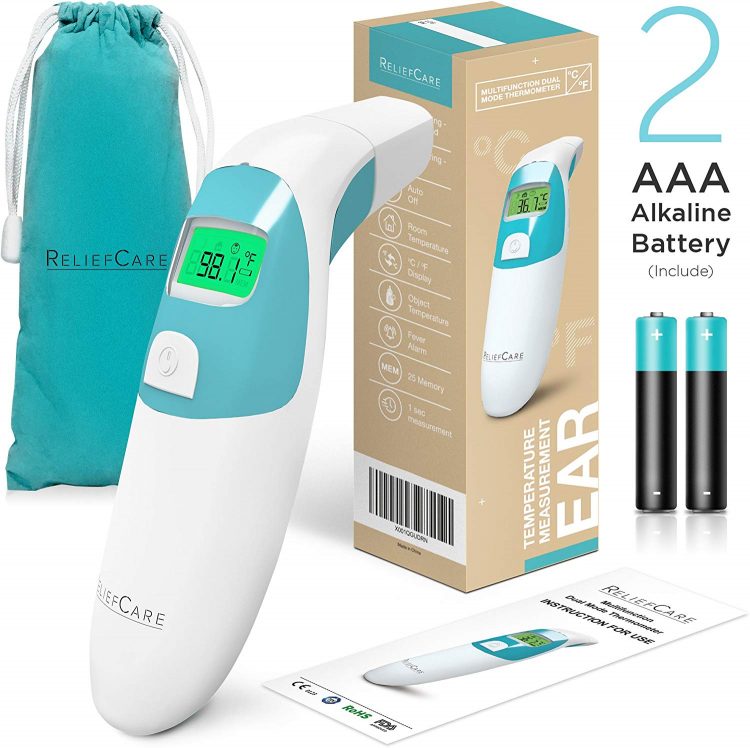 I find this thermometer to be one of the best I have seen. It is versatile and perfect for everyone in your home. It can easily read the temperature on a forehead or even in the ear. No matter the age of the person, you can get a reading quickly and easily. There is no guessing or fumbling with an older thermometer.
One of the best features of the ReliefCare thermometer is that you can get a reading even while they are asleep. I am a worrier as a parent. I am tiptoeing in their room constantly to kiss their foreheads and gauge how warm they are when they are ill. I do not want to wake them, but this is purely a guessing game. No longer do I have to guess. I can quickly and easily get an accurate reading on if their temperature has gone down.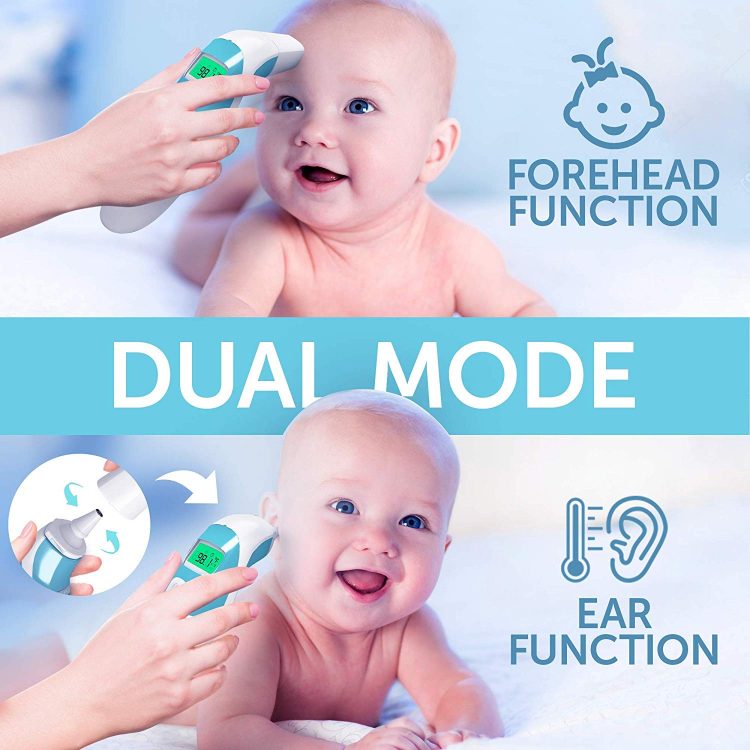 There is a chip in this thermometer that will store the last 25 temperatures in it. I find that pretty handy. Another great feature is that it is color-coded and even will beep to let you know how high their temperature is. No more guessing if what you are reading is actually a fever.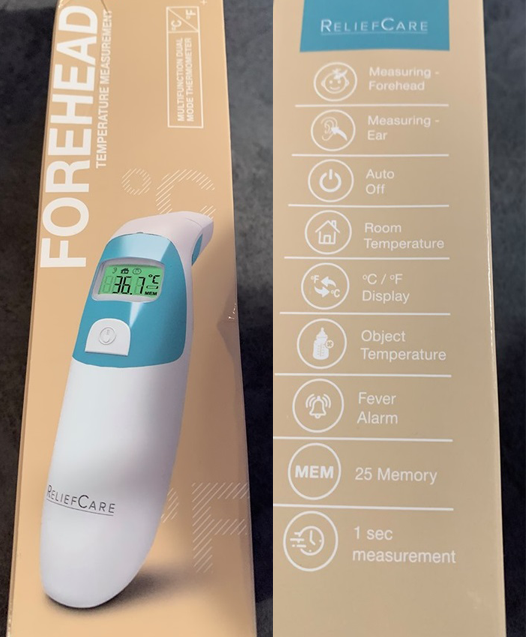 ReliefCare Makes Things Easier
It has been mentioned already the versatility of the ReliefCare thermometer. The fact it can check your temperature from your forehead or your ear is terrific. However, this thermometer can check the temperature of more than just the human body. You want to check the temperature of a bottle or even bathwater for your little ones? You can do that with this thermometer! If you need to know the temperature of even the room, you can do that too!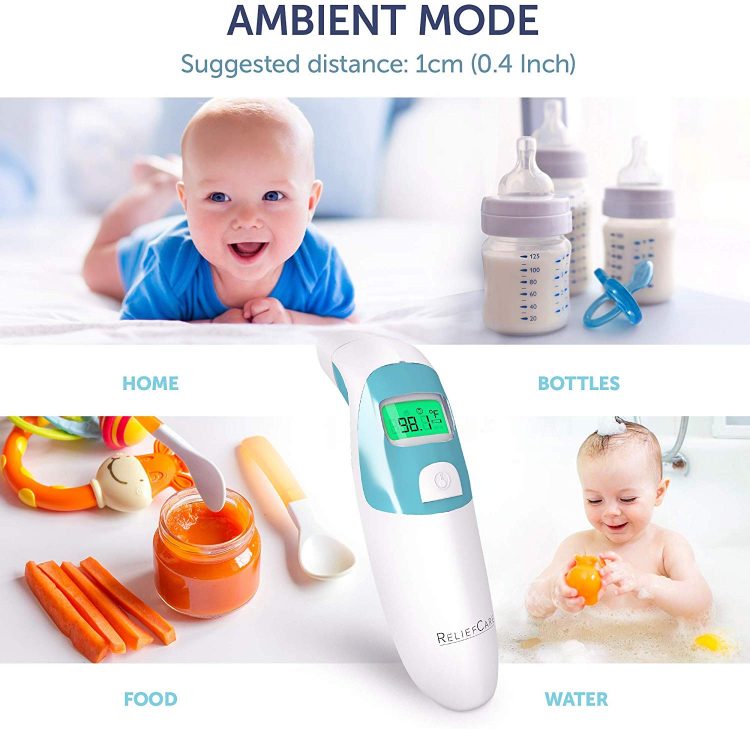 Raising kids is hard enough, and when they are sick, it is even harder. Having things at our disposal that makes life just a little easier is paramount. ReliefCare has given us something that simple. No guessing or waiting for an extended period of time. Only quick, easy readings and knowing where their temperature is at.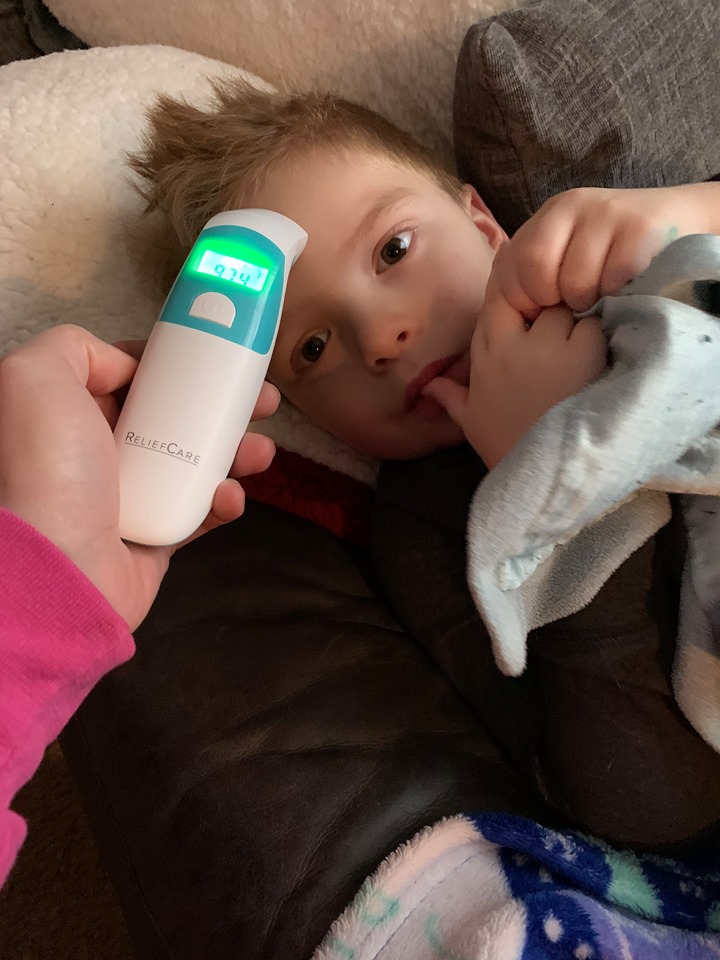 Being able to start breaking a fever as quickly as possible is key to helping our kids feel better faster. I would recommend the ReliefCare thermometer to any parent. Check bath water temperature is so handy, as well. It is a versatile tool that makes our job as parents just a little bit simpler.
Thanks to ReliefCare we are offering one lucky Mom Blog Society reader a chance to win their very own. Simply enter via the Rafflecopter below. Must be 18 years of age or older. Open in the United States only. Good Luck!