The holidays are coming! And that means road trips, car time…traffic. Keeping the little occupants of your back seat entertained in these moments is essential to a tranquil holiday season for parents. Racing across town to pick up the last honey-baked ham in 5 o'clock rush hour traffic? Puzzingo Puzzles. Driving two hours through the country to your in-laws? Puzzingo Puzzles. Need five minutes to breathe after an all-night gift wrapping session? Puzzingo Puzzles.
With almost two million options in the app stores, it is hard to find apps that are both educational and engaging. Puzzingo Puzzles' bright, interactive puzzles tackle the core topics that parents love: ABCs, numbers, shapes and colors; while not overlooking the topics that kids crave: dinosaurs, princesses, pirates and pets (to name a few).
Once each puzzle is completed, your child is rewarded with a fun and interactive mini- game. Each mini-game highlights the core fantasy of the puzzle that came before it.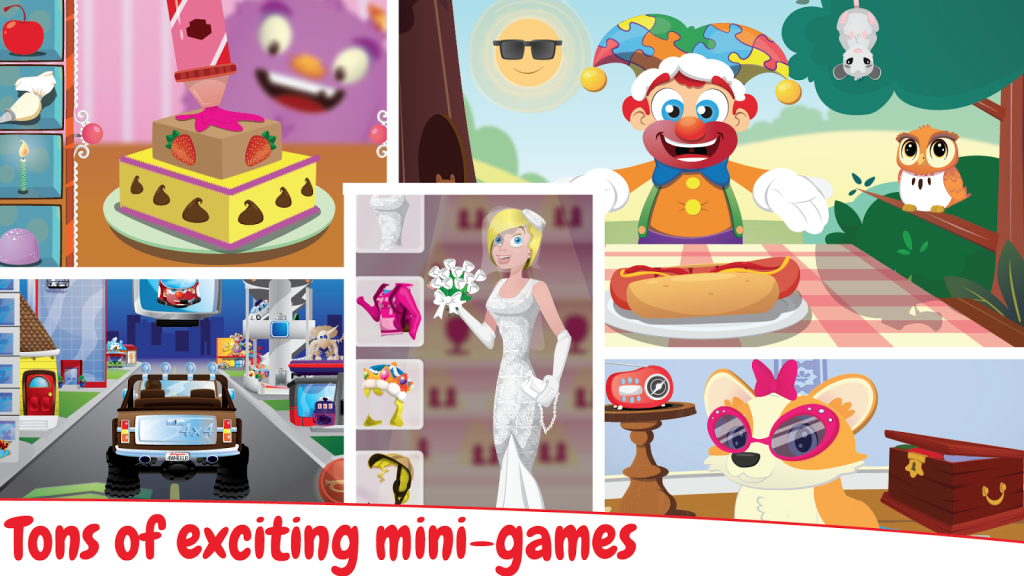 (From top left: Candy Kingdom-Baking and Cake Decorating! Let's Play-Feed the Clown!/Cars-Drive the Car! Princess and Fairies-Dress the Princess! Pets-Play with the Dog!)
Puzzingo Puzzles is free to download and play. It comes with nine puzzles, nine mini-games and offers a Free Daily Puzzle!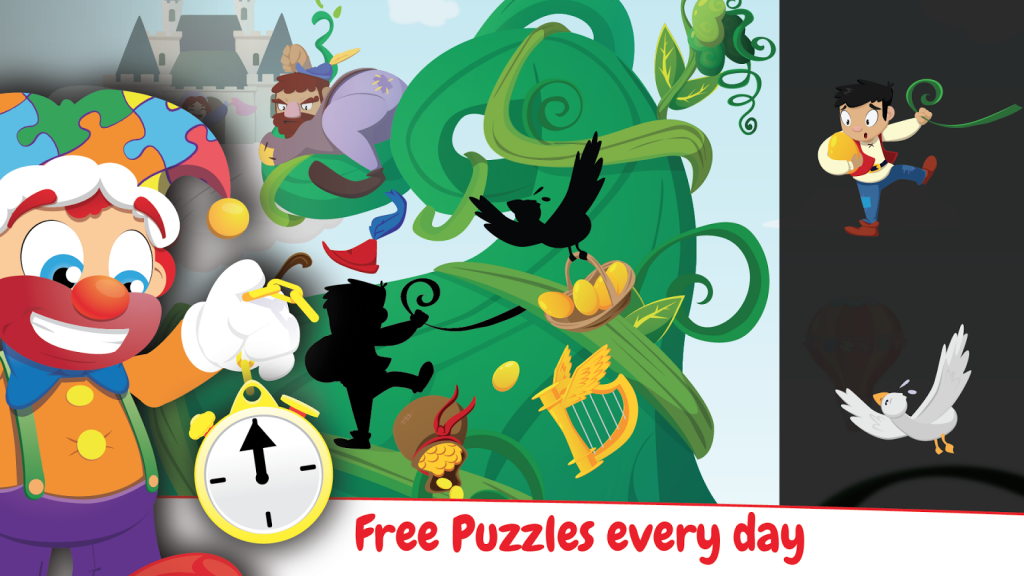 (Fairy Tales-Jack and the Beanstalk)
If your kids get hooked like many of them do and need more, there are hundreds of puzzles and tons of mini-games available for in-app-purchase. All purchases are locked behind parent gates to prevent accidental child purchases. With regular updates of new games, Puzzingo Puzzles engages and educates toddlers for hours on end. Download today and let Puzzingo Puzzles assist in your quest for a tranquil holiday season.



Here's what users are saying about Puzzingo Puzzles:
"My son absolutely loves this game and I love that it is educational…money well spent!!"
"Puzzingo is such an awesome app for my 2-year-old. I absolutely love it as it actually keeps my wild child entertained. It has an awesome variety for their learning minds! Absolutely thumbs up A++ for Puzzingo. Highly recommend it for any toddler."
"My 2 year-old-daughter started this recently, now my son plays it like mad as well. I barely get my phone anymore because, 'My play Zingo, Dad' is all I hear anymore!"