November is a month to be more thankful than you normally are. I am saying that because we should always be thankful. When you think of Thanksgiving you think of a golden brown turkey, stuffing, mashed potatoes and gravy, possibly yams, dinner rolls and surely pumpkin pie. Thanksgiving for me is time spent with my family. Even though I am lucky enough to live near all of my family, life gets in the way and we don't spend as much time as we would like to. So this is another reason I enjoy this time of year, oh and the food, definitely the food.
Birds Eye has many recipes that you can introduce this Thanksgiving. I am going to share two with you, one is a family favorite and another one is going to be new to our Thanksgiving table this year.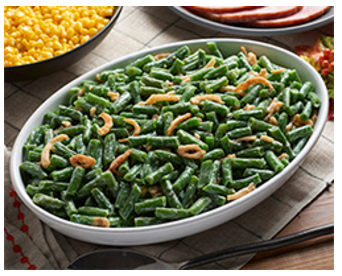 First, we have a family favorite. Only five ingredients make this recipe not only easy but tasty too. Birds Eye® Green Bean Casserole. This recipe started with my Grandma, then my Mom and now one of us normally will bring it for our family Thanksgiving dinner. Birds Eye's Green Beans are what make this dish a big hit.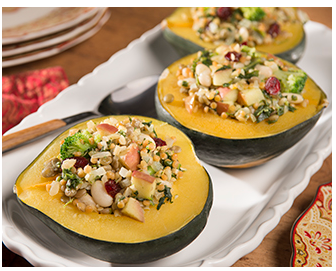 The second dish I want to introduce this year at Thanksgiving is the Apple & Whole Grain Stuffed Acorn Squash. This dish looks so good and I really enjoy acorn squash. With apple and cranberries, it just says Thanksgiving dinner table to me.
Some other neat recipe ideas for Thanksgiving I found on the Birds Eye's site that I want to share are below.
Those are just a few of the recipes you will find that would be great for your Thanksgiving table or as an appetizer.
Visit Birds Eye® on their social media and website:
Website | Facebook | Twitter | Pinterest |