Premiere Glimmer Room Size Rug


Mohawk sells floor covering and textiles for every room in the home and for every commercial application. Hardwood flooring, laminate flooring, ceramic tile flooring, stone and marble flooring and vinyl sheet flooring are among the newest Mohawk product offerings.
I recently had the opportunity to work with Mohawk and review one of the many flooring products that they have to offer. We were sent Premiere Glimmer Room Size Rug to review free of charge. I picked this rug because I was looking for a carpet to put down on the hardwood floors in my house. I wanted something that could be removed because I have extremely beautiful hardwood floors. The only thing is they get so cold during the winter. I wasn't looking to spend a fortune on a rug but wanted to purchase a high quality rug that I would love having in my house. So when I saw this room size rug I knew it would be perfect for what I needed and my bank acount and hubby would love it.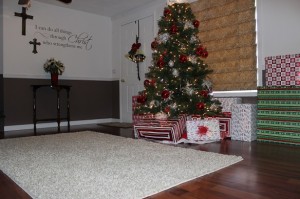 When I received the carpet i was pleasantly surprised at the craftsmanship and construction of this carpet. It is plush and has great fibers to it. It doesn't slip or move around on the floor and cleans very easily even after kids spill juice on it or Harley comes running in the house with muddy paws, a quick spot clean and the mess is gone. This is a great product if you re looking for carpet without having to break the bank only to change your mind down the road. I highly recommend this carpet.
What is even more exciting is that Mohawk now offers woven bedspreads, tapestries, pillows, throws and window blinds. Mohawk products are found in major retailers across the country and the world. From Home Depot to Bloomingdales, from Lowe's to Macy's, from Target and Wal-Mart to specialty boutiques in large cities and small towns.
If you would like more information or if you would like to purchase the Premiere Glimmer Room Size Rug, please visit the Mohawk Flooring Website. Be sure to stay up to date on all of the latest news and products from Mohawk by following their social media pages on Facebook, Pinterest and Twitter. While you are there, be sure to follow Mom Blog Society on Facebook.