All inclusive
Cultivating strong family bonds is the first step to raising happy, confident and successful children. The nurturing and caring environment helps children grow up to be well-balanced successful adults.
As leaders of the family unit, parents have the responsibility to cultivate, strengthen and protect this bond. Strong family relationships don't just happen. You can create a firm family bond with activities such as ping pong.
When choosing fun family activities, it's important to choose a healthy activity that offers learning opportunities for the children. Ping pong is an easy way to connect as a family and a beneficial, healthy way to improve family entertainment time.
Here are seven reasons why ping pong is the ideal family entertainment: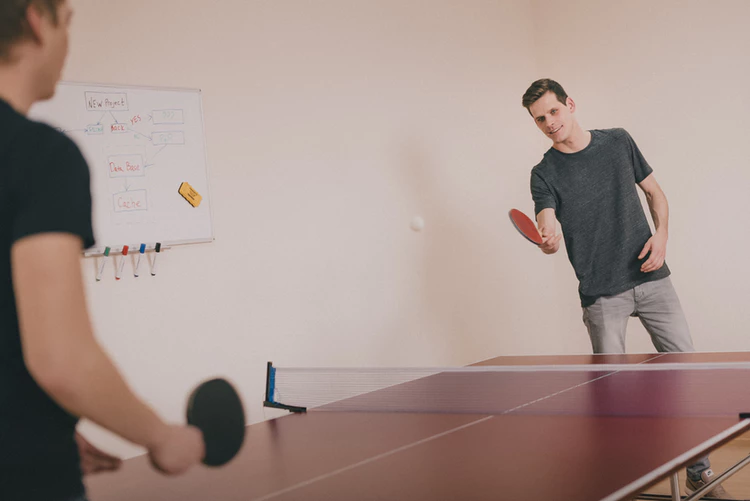 This game is suitable for a variety of age groups including toddlers, young teens, adults, and seniors. Ping pong equipment such as paddles, ping pong balls, and rackets are easily accessible and safe around children. The balls are not small enough to be a choking hazard to your toddlers and you can come up with easy ping pong activities to try with them.
In addition, the game is easy on the joints so senior members of the family can join in. This makes ping pong an ideal game even for a family celebration and family get-togethers.
Improves communication
Regardless of what your children decide to do with their lives, they will need communication skills in their daily, personal and professional lives. All members of the family will develop the ability to work together towards a common goal.
Ping pong is a fast-paced game and can help children identify their strengths and weaknesses as communicators at an early age. They will learn the importance of being an effective team member. They will also learn early on how to assist their team to reach its ultimate goal which can help them become leaders in their respective careers.
Encourages support
Families should help us deal with stress and give us support through life's toughest moments. However, the family unit in our society seems to disintegrate more and more.
Ping pong can help your family learn how to support each other. It fosters a solid support system where members learn how to motivate each other and care for one another. As part of a team, members learn how to be less selfish, respect each other and rely on one another when they need help.
Easy to set up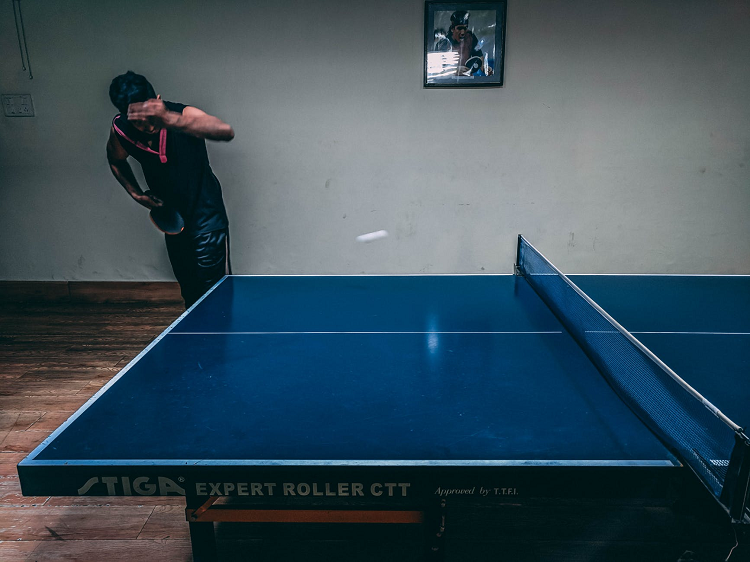 Another important factor that makes this game the ideal family entertainment is that it's very easy to set up. In fact, most ping pong tables take about 15 minutes to put together. This means you can easily create a weekend ping pong culture. Ping pong tables are also a real point of attraction. They make a great addition to the family home. Get more ping pong advice from countersmash.net, they have a wide array of information that could help you learn more about this sport and reviews on the best ping pong equipments out there.
Improves mental function and overall health
Recent clinical studies show ping pong helps us improve our mental acuity and maintain good cardiovascular health. It enhances cognitive function and improves memory and concentration which are essential in kids' development.
Dr. G. Amen, a renowned psychiatrist, refers to ping pong as the world's best brain sport' in his book "The Best Brain Sport." Ping pong stimulates different parts of the brain, which increases cognitive awareness and provides a long term increase in our brain function. Ping pong is also a great way for children and parents alike to burn calories and improve core strength.
Join other families
Ping pong is the world's most common indoor sport. It is a game appreciated worldwide. This means you are more likely to find ping pong fans in your neighborhood. This boosts children's confidence and helps the family sustain strong community relationships.
Brings joy to the family
Physical activity makes our bodies produce dopamine and endorphin, the chemicals that reduce stress and brings us happiness. Ping pong is a fun and inexpensive activity that is a healthy distraction for the whole family. It also makes the family happy when they share their love for the game.
A family with strong bonds provides love, warmth, and support to all its members. Ping pong provides an easy way to connect as a family and build a bond that can last a lifetime.