Lucky to Live in and The Wise Animal Handbook, both written by best-selling author Kate B. Jerome, are part of a children's book series from Arcadia Kids, called Read Together/Do Together. When Adults and children read and do together, magic takes place.

Read Together/Do Together Lucky to Live in

Learn all about the state that you live in, or have lived in. In addition, one can prepare youngsters for a move to a new state. Read together, and fill in the prompts. Each book shares information on things like favorite local foods and attractions.
Lucky to Live In… Book Trailer
from
Ben Stillerman
on
Vimeo
.
Read Together/Do Together The Wise Animal Handbook

Read together, and learn about the animals from each state. Beautiful color photographs and pull out coloring pages. The rhymes will entertain the children and prompt meaningful conversations, as a result, parents can share their thoughts and insights.
About Read Together/Do Together and Author Kate B Jerome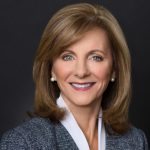 Read Together/Do Together™ books are designed to jump-start meaningful conversations between

kids and their favorite adults. A seasoned publishing executive, an award-winning children's book

author, and a recent Fellow in Stanford's Distinguished Careers Institute, Kate is a passionate supporter of intergenerational communication.
Reading truly is fundamental…and for so many different reasons. Besides the "technical aspect", and most noteworthy, it helps to create a bond between children and adults. Parents, grandparents and care givers who read to, and with their kids, are giving gifts that will last a lifetime.