If you're looking for better snacks for your family, I'd like to introduce you to Newman's Own. Newman's Own Snacks Help You Snack Healthy!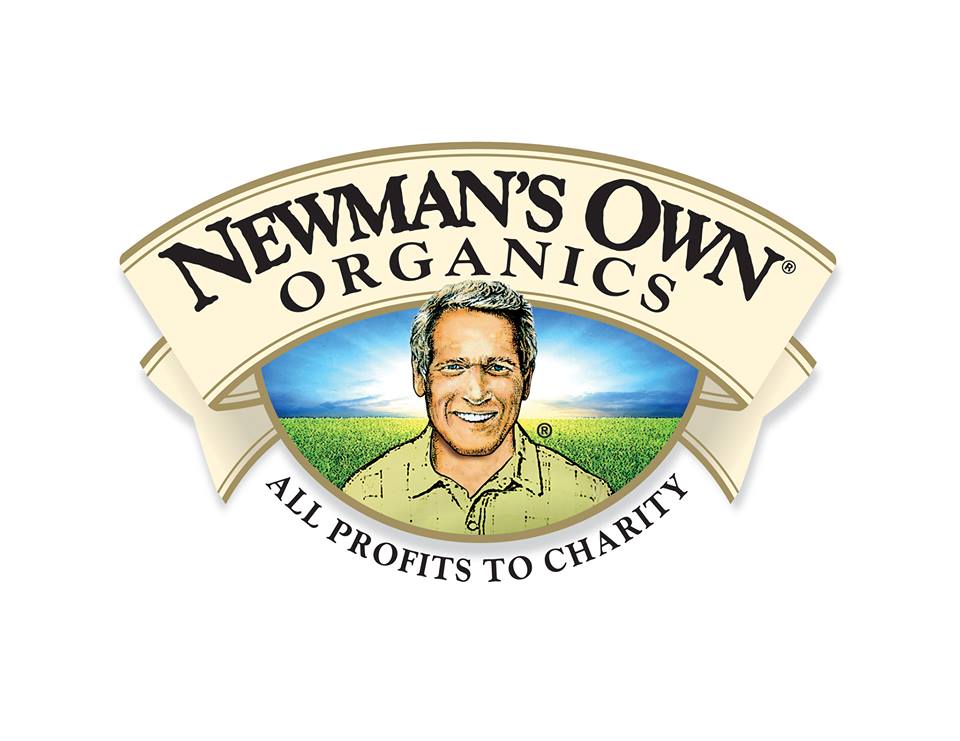 We were fortunate to receive products to sample from the Newman's Own family.
I gotta tell ya, we are a chocolate-lovin family! So we were stoked to try out Newman's Own Organic Dark Chocolate and Milk Chocolate bars. The true taste test would be if the kids liked it. Although my kids do like chocolate, as I mentioned, they are also super picky and will not eat something if they really don't like it.
I have to say that every single one of my four kids loved Newman's Own chocolate! Although we couldn't agree on whether the milk or dark was better, we liked them both (as it's now all gone!). Their chocolate bars and cups are made from organic cocoa beans and other fine ingredients which result in not only richer flavors but a creamy, smooth texture.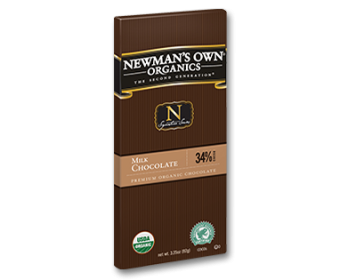 Strawberry Fig Newmans are the newest cookie in the Newman family. Made from all Organic ingredients, it's a healthy and yummy alternative to traditional fig cookies. These were really tasty and the whole family loved them.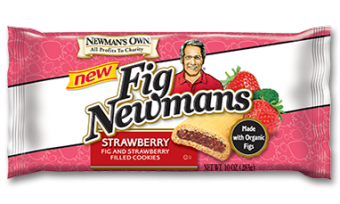 Original Newman-O's are cream filled cookies made with organic flour and organic sugar. They're available in several flavors: Chocolate, Vanilla, Peanut Butter, Ginger, Mint, Chocolate with Chocolate Cream, and Wheat-Free/Dairy-Free. The newly improved Newman-O's are more delicious and fun for dunking in milk.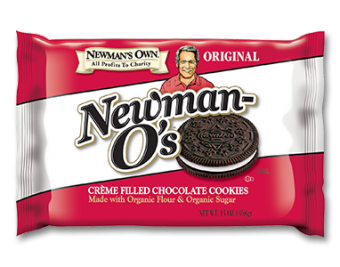 Organic Wintergreen Mints- These were my middle daughter's favorite! She actually carried them in her backpack to school (of course, she didn't eat them during class!) 🙂 They're a tasty mint and are available in Single Rolls, 4-Roll Packs, and Tins.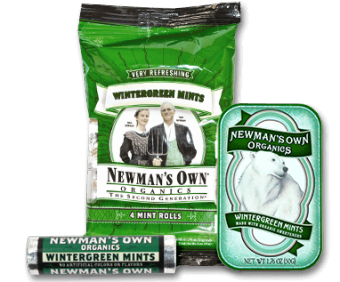 Strawberry Licorice Twists- Who doesn't love licorice? Newman's Own licorice is made with Organic Sugar, so it's a healthy alternative to regular licorice. And yes, it tastes great!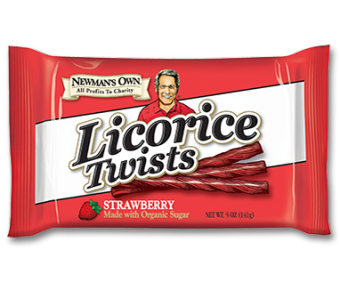 Overall my family was very impressed with not only the quality of Newman's Own Snacks, but the taste! So be sure to check out Newman's Own Snacks to help you snack healthy!
From their website:
Newman's Own Organics is the organic division of Newman's Own, Inc. All its products meet the requirements of the US Department of Agriculture's (USDA) National Organic Program (NOP). Newman's Own Foundation continues Paul Newman's commitment to donate all royalties and after tax profits from these products for charitable purposes. Paul Newman and Newman's Own Foundation have given over $450 Million to thousands of charities since 1982. Learn more about the Newman's Own Foundation here. For more information on Newman's Own Organics products visit their website.
Be sure to connect with Newman's Own: Website | Facebook
This product was received from the Company for review purposes only. All thoughts and words in this post are my own and I was not paid to endorse it. I am only voicing my opinion about this product.