New You New You with Empower Fitness…Rock That New Year's Resolution!


Okay, so once again we've begun a NEW YEAR and made all those resolutions. You know the ones…I'll lose weight, I'll get in shape, I'll get more sleep, I'll be more organized…and the list goes on and on and on. Well, this post might just make that second resolution one that you can keep, and by doing so, maybe rock that 1st resolution too!
Welcome to Empower!

We're the answer to fitness sites with perfect people who look perfect and probably even smell perfect. Empower is a community of real women who simply want to feel better in our skin, look better in our clothes and feel just a little brighter in our brains. We're about healthy not hip, fitness not perfection, and strength not guilt.

That's why we started Empower. We saw a real gap between the idealized woman and the woman who works, the woman who has a family and the woman who juggles everything. You know, a REAL woman. A woman who can't spend her valuable time in a gym.

We're here to educate, motivate, entertain, and inspire you to set (and reach) your goals. Our products are fun, a little bit quirky and get results. Our routines are doable, shareable and even portable.

So turn that energy you're wasting trying to be someone else's idea of perfect into positive, transforming power and join us.
I love this philosopy/mindset. When we compare ourselves to others, we often do ourselves an injustice. We all have different physical and mental makeups. Kind of like snowflakes…no two are exactly alike, but non the less, all are beautiful. That beauty starts within.
We must love ourselves and want to be the best that we can be.
Our overall health is a vital part of feeling and looking great. You DO NOT have to be a size 6, and look like a model to look great, and certainly not to feel great. Medical experts say that by just loosing 10% of ones body weight that your heart will become healthier, you can lower your risk of Type 2 Diabetes and you will have more energy. Further, your mental outlook will be improved and thus give you more incentive to continue on a healthier path. Empower Fitness products can aide you in that goal.
First – Get Inspired…just click on INSPIRATION at the top of the Empower Fitness Website
Second – Peruse all the products that they have to offer! I need to not only loose weight, but get into a LOT BETTER SHAPE. My doctor has encouraged me to start slowly to build up my core strength and then begin heart healthy exercise. Since I'm very over weight and have back and knee issues, core strength is extremely important. Of course, she wants me to be eating a better diet and to lose weight, but she feels that slowly building up my strength is of the utmost importance in the beginning of this Healthier me Journey.
I received this awesome 7 lb. Fusion Disc (they also come in a 10lb. version) to help me get started.
One tool for a total body workout, scientifically proven to be up to 50% more effective than traditional tools! Featured in Glamour, Pitsburgh Better Times, and on Active.com, the Fusion Fit Disc provides an invigorating muscle conditioning, cardio, and core workout with one compact tool.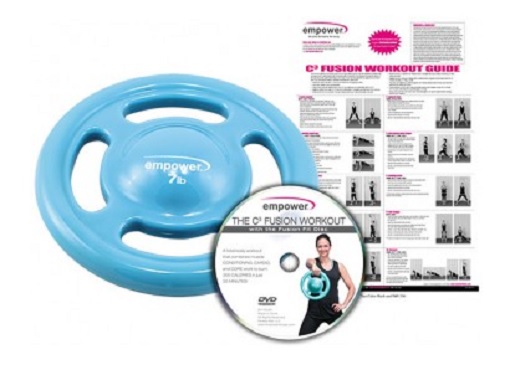 Watch the videos that are right under the product on the Empower Fitness website and then download the free printable workout guide. Another fun product that I received is the SKIPFIT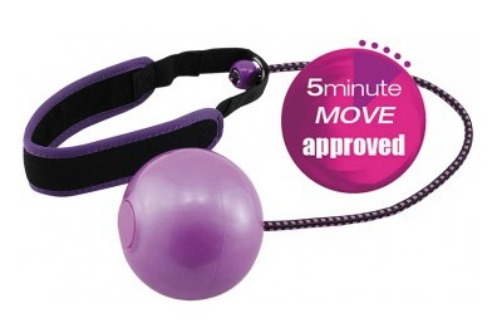 Skip the gym for a fun & effective workout that is easy to do any time, any where! A new twist on an old favorite that burns as any calories as running.
Search by looking at all the products or narrow down your search by category:
I've found the perfect gift for my husbands admins! Scented Stress Relief Balls and Foot Massage Rollers!!!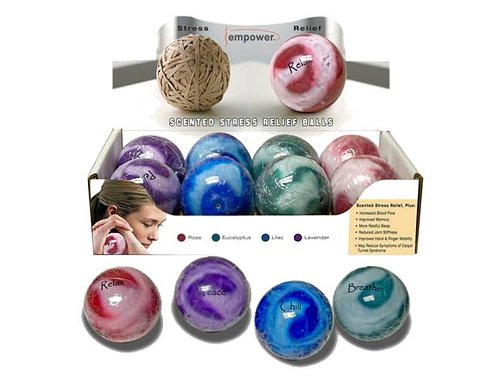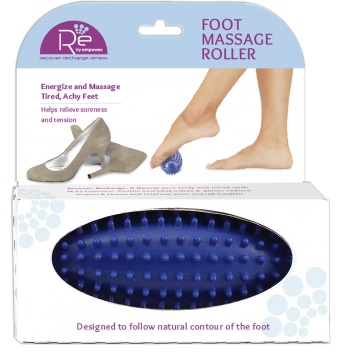 No matter where you happen to be on your journey to better health and well being, Empower Fitness is there to help you on YOUR WAY!
Connect with Empower Fitness: Shop | Facebook | Twitter
Disclaimer:
This product was received from the Company for review purposes only. All thoughts and words in this post is my own and I was not paid to endorse it. I am only voicing my opinion about this product.