In honor of National Fire Prevention Week October 5 – October 11, 2014 I was able to visit theVan Nuys air tanker base and met with the Assistant Fire Chief, Steve Martin the real voice behind Planes Fire and Rescue. We actually got to climb inside the big Super Scooper that closely resembles the Diper in Fire and Planes!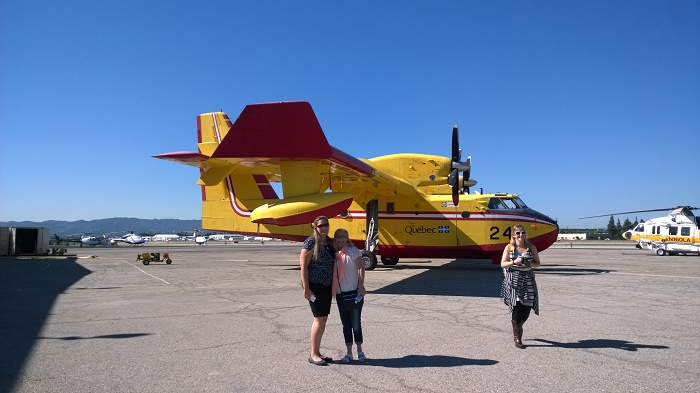 Here's the conversation we had with Steve Martin Fire Chief
So I received a phone call from some folks that Gabby had worked with about three years ago and they said hey, you know that movie Cars? I'm like yeah. They go were going to do one on planes. And I go well, that sounds like a cool idea. But the Disney folks are so square, they go yeah, we're working for 2014, 15 and 16, like way out. So they were just doing, at that time, investigating it and fact gathering and wanted to know some things. So like I said I've got to give props to the Disney people. They do their homework.
One of the things was I said, well, now here. You can look at our aircraft that we have; take a look at this aircraft here which is highly visible during the brush and forest fire seasons that we have here. So they came out and they met our folks just like you did today, came here to the facility. They met some of the pilots, the maintenance crew. They walked around the aircraft . They had them fire it up. They listened to the sound of it. They watched it fly. I think some of them even took a flight in it. They really, really did their homework.
They went back to the offices, called me a few weeks later, hey we miss a little something. Can we come back again? Sure, come on out. So we had been out here a few times and after that time what they did was they started sending me information what looked like early scripts. They would send me a script and they highlight, is this the proper word? Is this what terminology you would use? Is this what you– what would you say in this case? A lot of times they would scratch something out and I'd say no, no we don't talk like that. This was good. And we help them, I guess that's what you, know, the definition of someone being a technical adviser.
Basically they make a movie but they wanted to be technically correct. If I look back and I think when my son was young and I go to Disney movies and it's something that I don't know a lot about, it sure sounded like it was correct. But in this case here when it was about the aircraft and it was about flying, it was about the fire department, it was about rescues, we knew the language that we speak. And they took every single one of those things that I said and put it in the script and change the script.
Of course I didn't know what the final product would be until the movie came out. So the movie came out middle of summer okay. Next thing I know my e-mail is blowing up. I've got people that said hey, I went to that Planes movie. And I saw your name on there. And I'm like really? They put my name on there? And they go yeah, LA County. How big was it? Was it big? Was it going fast? Was it like after a TV show or was it real slow with something funny happening? He said, no its slow. It was big.
The one thing everybody has said to me is that yeah, that movie was technically correct. Anybody in the fire service who knows from the political overtones of it to the vernacular they used during the flying or rescues or hoists, whatever it was they did, they took all those changes that we put down and gave them and did not embellish on it. Put it exactly like it was. So again, that made me feel good because the last thing I want to do is have something out there that my boss goes hey, did you tell them to say that? And you know I wouldn't be an assistant chief anymore. I'd be washing this right now. It's actually a good job.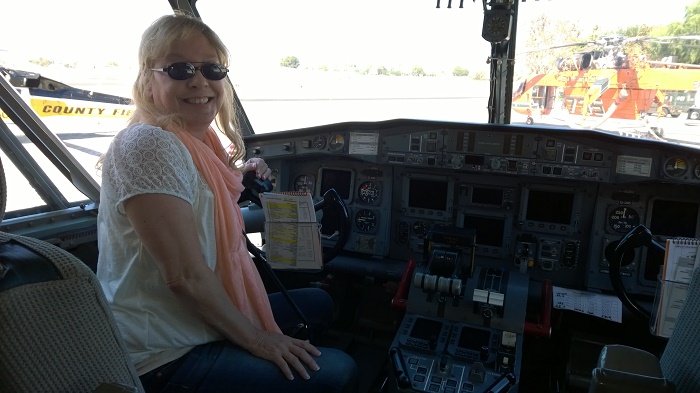 I got to go inside this big bad baby, getting in was easy, climbing out was another story. We also leaned how to put out a fire using the proper type of fire extinguisher. That was kind of fun.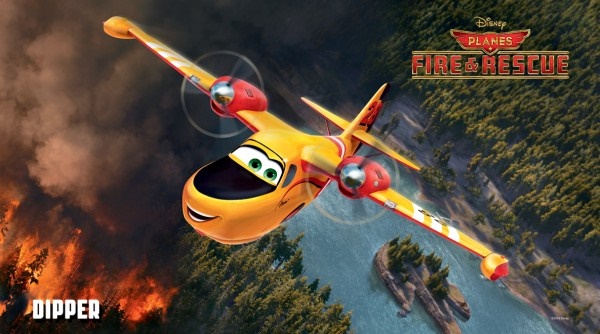 Many people don't test their smoke alarms as often as they should? When there is a fire, smoke spreads fast. You need working smoke alarms to give you time to get out. Test yours every month!
Smoke alarms
Almost three of five (60%) of reported home fire deaths in 2007 to 2011 resulted from fires in homes with no smoke alarms or no working smoke alarms.
Working smoke alarms cut the risk of dying in reported home fires in half.
In fires considered large enough to activate the smoke alarm, hardwired alarms operated 93% of the time, while battery powered alarms operated only 79% of the time.
When smoke alarms fail to operate, it is usually because batteries are missing, disconnected, or dead.
An ionization smoke alarm is generally more responsive to flaming fires and a photoelectric smoke alarm is generally more responsive to smoldering fires. For the best protection, or where extra time is needed, to awaken or assist others, both types of alarms, or combination ionization and photoelectric alarms are recommended.
Disney's Planes Fire and Rescue comes out on November 4, 2014 on Blu-ray and DVD.