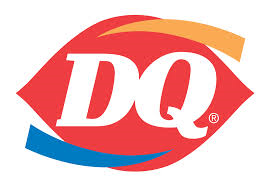 Recently, there was a battle for the better Blizzard flavor, and my mother in law, sister in law and myself went and tried the Blizzards. I have to say, I did choose the Pumpkin Pie Blizzard, it's delightful. They both selected the Apple Pie Blizzard, saying it was better than fresh apple pie.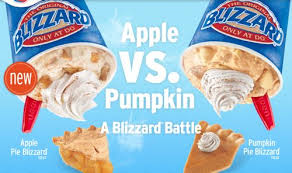 I did receive a cute package, as well, which included a pie dish, t shirts (1 was I choose apple, the other was I choose pumpkin), and sunglasses, as well as, headbands. When we tried the two Blizzards, we took our attire, and changed in the restroom for the one we selected.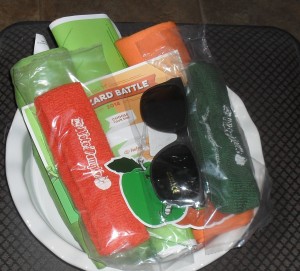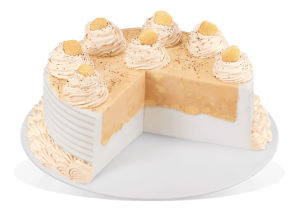 This experience was so much fun. Though I disagreed with my in laws, and voted the opposite of them, we still left happy and full, even with just the mini Blizzards.
While the voting is over, sorry, you can still check out the Pumpkin Pie Blizzard at DQ, and don't forget to try the Pumpkin Pie Blizzard Cake, looks so delicious.
Don't forget to try the $5.00 lunch while you are checking out the Blizzard of the Month. There are 2 chicken wraps, fries, a drink and sundae all for $5.00. Or you can get a Hamburger, fries, drink and sundae for the same price.
Connect with: Shop | Facebook | Twitter
Disclaimer:
This product was received from the Company for review purposes only. All thoughts and words in this post is my own and I was not paid to endorse it. I am only voicing my opinion about this product.