The holidays are a time to celebrate with friends and family. But it's also a time to make sure you are keeping the ones you love safe. Whether you're at a holiday gathering or a New Year's Eve bash, many of our social plans involve driving. According to the National Safety Highway Traffic Safety Administration (NHTSA) the period between Christmas and New Year's typically has one of the highest rates of impaired driving fatalities. The U.S Department of Transportation and the Ad Council are asking everyone to drive smart this Holiday Season and to pledge not to drive buzzed. Plan AHEAD and be prepared! If you plan on drinking at all, don't plan on driving.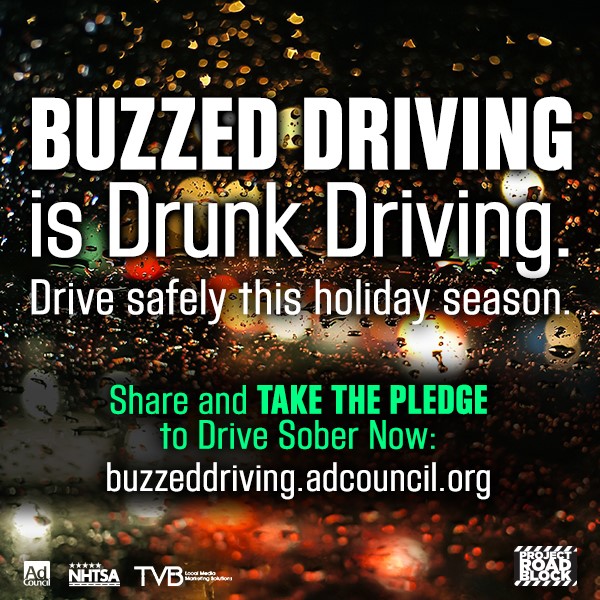 Drinking and Driving is no laughing matter. When my son was ten, he was hit by a drunk driver. We can only thank the good lord that he survived. But, it changed his life forever. He has never been the same since. He spent four-months learning how to walk again. He landed on his head in the middle of the road. He fought a hard battle, but he's never been the same. I'm just grateful tat he's still with us today. If you think it can't happen to you, or to your loved ones, you're DEAD WRONG! I beg you, don't drink and drive. Call a taxi, have a designated driver but do not DRINK AND DRIVE!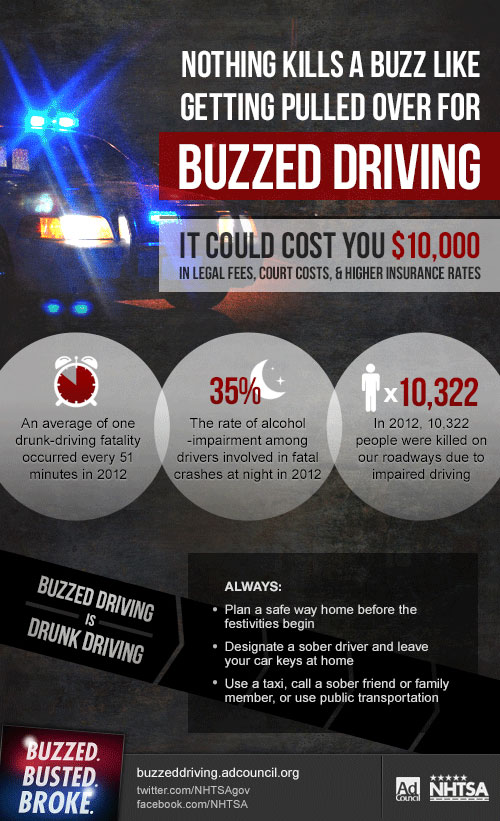 This year, you can be responsible and save a life. Yours and the lives of the stranger you may end up killing because you decided to be selfish and drink and drive.