As you all know, I am always looking for ways to be healthier, especially when it comes to my tot. I want only the best for him, and that shows in my everyday life. What he puts on his body, and what we use around the house, is no exception.
"Established in 2013, EverydayHappy is the result of an intense collaboration between all of our different talents. We put all of our energy into researching, testing and refining our products, then we did it all over again until we were satisfied. Our kids can't read labels, so it's our responsibility to make sure they're only exposed to safe, natural ingredients."
Children are helpless in so many ways. They completely rely on us for their everyday survival. I feel like I owe it to M to give him only what's best for him. This is challenging, especially when it comes to diapering. Many diapers are full of harsh chemicals, dies, and synthetics. In addition to their household items, body care products, and laundry detergent, Everyday Happy also creates an amazing line of diapers that is free from all that.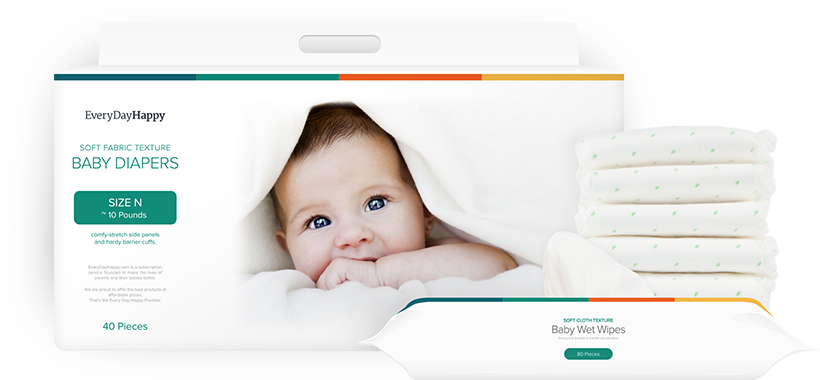 The diapers I received have a beautiful, delicate green leafy pattern. They are soft and gentle on baby's skin. They are breathable and comfy for M and I am confident knowing that they are eco-conscious. The wipes are strong and durable. they are sensitive, and treat him only with the best care and the gentlest touch.
The laundry detergent is sensitive as well, and perfect for little baby clothes! It's concentrated, which I love since it takes up less space in my laundry corner.
Everyday Happy has various subscription bundles, so you don't need to worry about running out. Or, you can simply order them individually.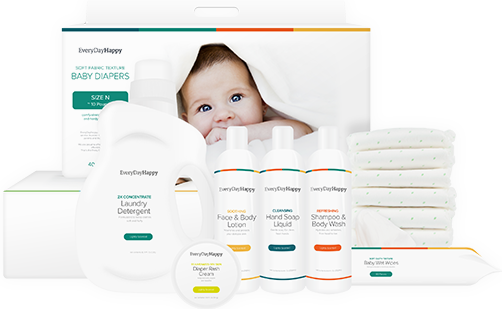 Here are some things you can expect from Everyday Happy:
Biodegradable
Natural, non-toxic ingredients
Tear free formulas for baby products
Hypoallergenic and free of formaldehyde, BPA, and sulfur dioxide.
Cruelty free, vegan
Natural, plant-based ingredients such as vegetable squalene, coconut, wheat germ and jojoba oils
Water based, little drying alcohols
Diapers made from durable cotton
Well-sized, well-fitting diapers.
SFI Certified Wood Pulp in diapers is elemental chlorine-free
Wipes made from natural bamboo fiber
Wipes are ultra-moist, with aloe vera and Vitamin E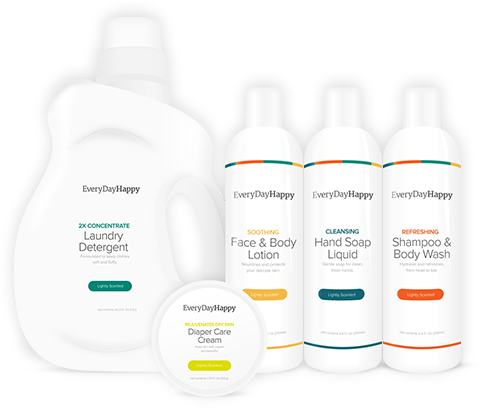 Everyday Happy products are made for my family. I want my little boy to have only the best, both in the environment that he will live in the future, and in what is put on his skin. Everyday Happy gives that to him.
Connect with Everyday Happy:
Disclaimer:
This product was received from the Company for review purposes only. All thoughts and words in this post is my own and I was not paid to endorse it. I am only voicing my opinion about this product.