Maybe you're concerned your child has become the victim of cyber-bullying or the dangers of online predators. Perhaps your kid has broken your trust one too many times and you've had enough. Whatever your reasons for being here, you've come to the right place.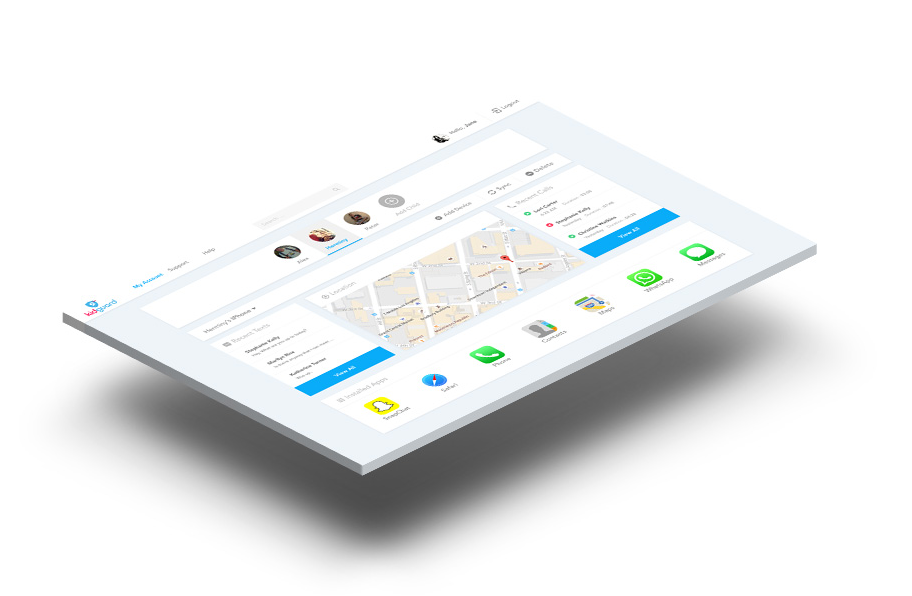 Opting to use a child-monitoring program to keep tabs on your kid's activities may seem a bit intrusive at first. Yes, it's always important to keep in mind your child and unique parenting style. However, as a parent isn't it your right to know what's going on in their life—especially with the recent surge in technology and social media platforms (and their associated dangers).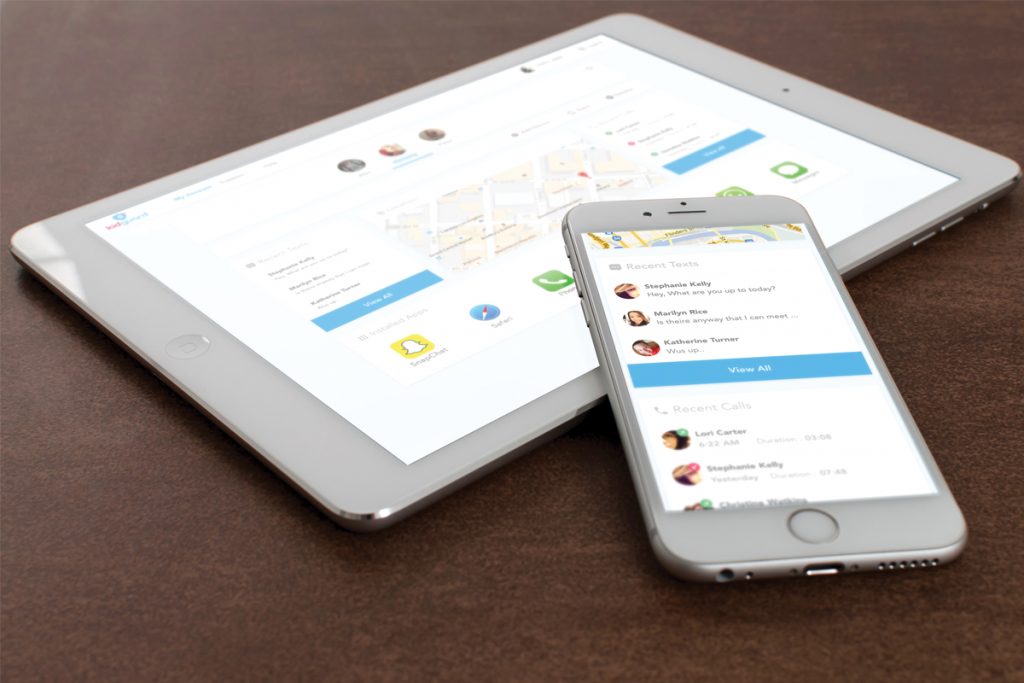 Child monitoring programs, such as KidGuard offer peace of mind for parents who are concerned about their kid's online safety. Common features of these programs include the ability to review calls, location, messages, and apps. Some even offer free parental guides and articles on how to keep your kids safe online.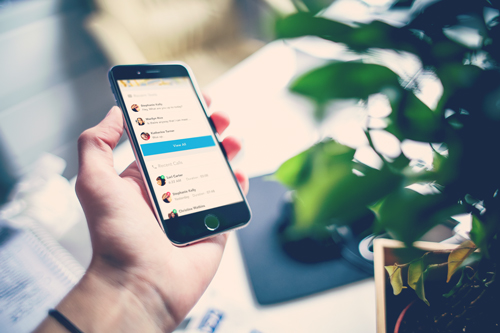 The dangers that children can encounter online are becoming endless, and as parents it is our responsibility to protect our kids. Statistics show, "one in five U.S. teenagers who regularly log on to the Internet says they have received an unwanted sexual solicitation via the Web" (Puresight, 2011). Contrary to popular belief, girls are not the only ones who are victimized by online predators; roughly 30% of those individuals are male (Puresight, 2011). Using programs such as KidGuard allow you to watch out for sexual predators and keep them far away from your kids. Cyber-bullying is also on the rise; during one study, an estimated 43% of students reported having experienced cyber-bullying at some time (Megan Meier Foundation, 2016).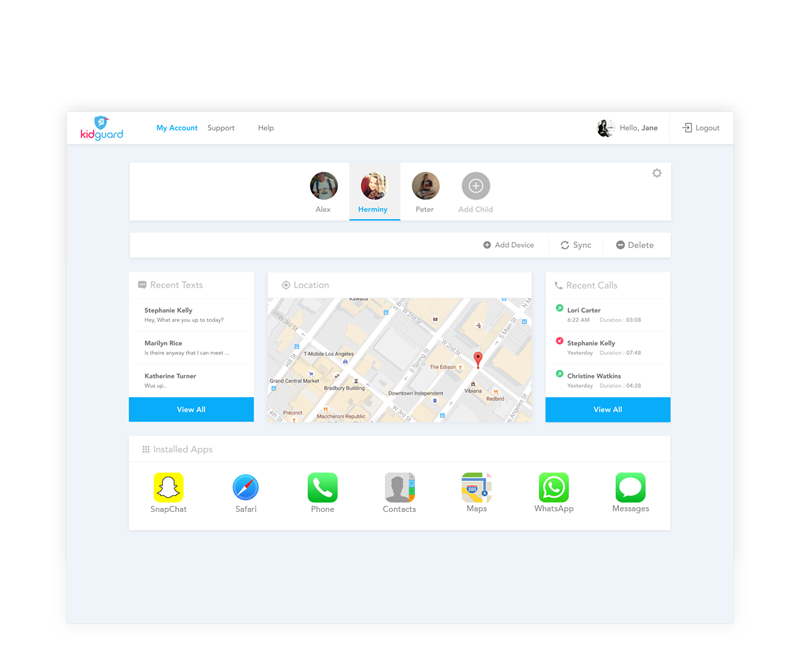 If you're worried about your kid's online activities but you don't want to break their trust, it may be wise to let them know you'll be watching. Having a conversation about it could actually help your kids understand the seriousness of dangers online. It will also get the communication flowing about their technology use, so it won't feel forced or awkward when you ask them about something later.
However, if you do choose to let your child know, you should be mindful that some child monitoring programs require you to download something on their phone that they could potentially disable.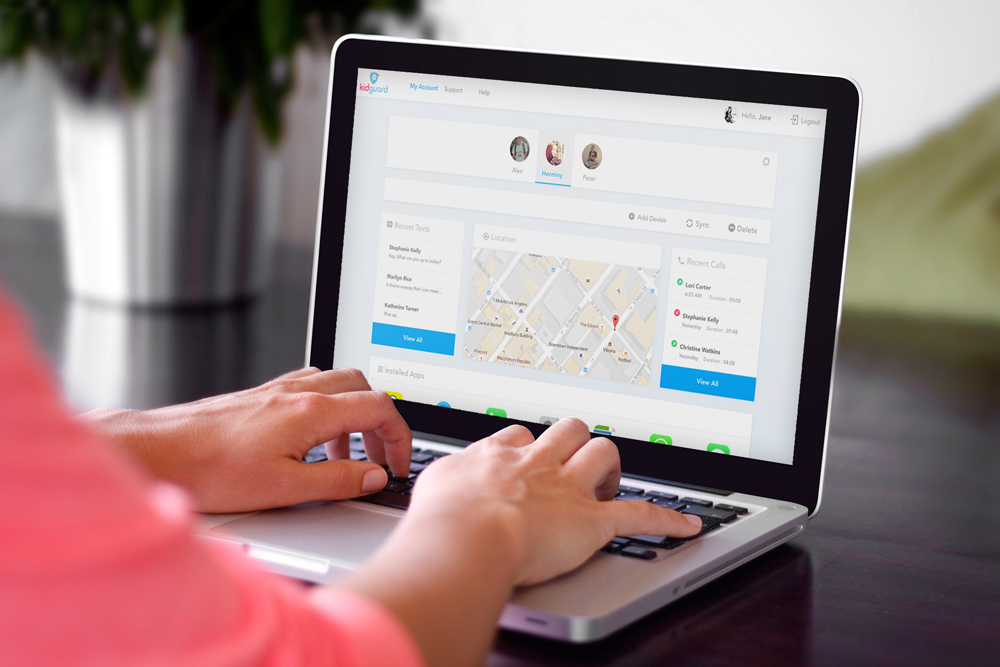 It may be a good idea to write a cell phone contract with your child to clarify the rules of their technology use so that everyone is on the same page. Learn more about writing a cellphone contract with your child here.