National Children's Alliance Releases PSA on Marked Discrepancy in U.S. Charitable Giving to Child Abuse versus Animal Welfare
WASHINGTON– December 2015 – The latest charitable data show that generous Americans donate nearly half a billion dollars to charities that protect child victims of abuse each year. However, this figure is eclipsed by both the more than $2 billion given each year to animal welfare organizations and the staggering unmet need for services for abused children.
The National Children's Alliance (NCA) is proud to launch a new PSA on Giving Tuesday, December 1, to shed light on the need for American generosity to help children. NCA is the national association and accrediting body for Children's Advocacy Centers (CACs) that provide advocacy, support and community resources for abused children.
Titled "Four-Legged Friends," the PSA comprises heartwarming moments between children and pets, cut from old home movies. Through this familiar lens, the PSA explores a single but powerful message: as a nation, we donate far more to animal welfare organizations than to those that protect child victims of abuse. This sobering insight serves as the crux for further discussion on the state of charitable giving in the United States and points to a discrepancy in how we support victims of animal abuse versus child abuse.
Watch "Four-Legged Friends" now
The PSA was designed not to belittle the important work of animal welfare organizations, but rather to underline the unmet funding needs of the nation's nearly 800 accredited Children's Advocacy Centers:
Charitable contributions to charities that protect animals are four times as much as charitable contributions to charities that prevent child abuse and heal its victims – approximately $495 million to child welfare organizations versus $2 billion to animal welfare organizations (NCCS, 2013).
There are 6,850 animal welfare and protection organizations in the United States today, but only 791 NCA-accredited Children's Advocacy Centers nationwide.
The coverage gap leaves an estimated 136,000 children abused each year without access to the crucial CAC services that provide justice and healing.
To cover these unserved areas that include rural and tribal communities and provide additional staffing to meet needs at existing centers, CACs would need an estimated additional $327 million each year—just a fraction of the $1.5 billion gap between donations to animal welfare organizations and those that protect child victims of abuse.

The statistics surrounding child abuse can also be staggering and pinpoint how much awareness, advocacy and support need to grow in order to address this national issue. According to a recent 2013 study by the U.S. Department of Health & Human Services:
Every year 5 million reports of child abuse are made in the United States, involving 6.4 million children (a report can include multiple children).
A report of child abuse is made every nine seconds in the U.S.
The U.S. has one of the worst child abuse fatality records among industrialized nations – losing four children every day to child abuse and neglect.
State officials reported 678,932 child abuse victims in 2013 (Child Maltreatment).
Among abuse cases, the most prevalent category of abuse is neglect (79.5% of all cases), followed by physical abuse (18%), sexual abuse (9%), psychological maltreatment (8.7%), and medical neglect (2.3%).
"We want to show Americans how our charitable giving priorities affect the most vulnerable among us," says Teresa Huizar, NCA's executive director. "Whether donors realize it or not, abused kids across this country lack access to the critical services CACs offer: a safe environment, protection from and justice for those who hurt children, and healing trauma treatments that evidence supports. We'd never want to downplay the invaluable work of organizations protecting animals, but rather to highlight how the great generosity of Americans could be marshalled to help equally vulnerable child victims become survivors."
Child Advocacy Centers across the United States are child-friendly facilities where law enforcement, child protection, prosecution, mental health, medical and victim advocacy professionals work together to investigate abuse, help children heal from abuse and hold offenders accountable. The 791 accredited CACs helped over 315,806 children in 2014. Children in 1,807 U.S. counties are covered by CAC services, representing nearly 80% of the U.S. child population; however, 42% of all counties (1,336 counties total) still lack guaranteed coverage for abused children. The estimated cost of CAC services per child is $1,956.
To learn more about the National Children's Alliance and how you can help, please visit www.nationalchildrensalliance.org. #BeTheChange
National Children's Alliance is the national association and accrediting body for the over 800 Children's Advocacy Centers and 47 State Chapters serving each of the 50 states and the District of Columbia. Dedicated to helping local communities respond to allegations of child abuse in ways that are effective and efficient, and put the needs of child victims of abuse first, National Children's Alliance provides support and advocacy to its accredited membership, as well as numerous developing centers, multidisciplinary teams and child abuse professionals around the country, and the world. As the national authority on multidisciplinary approaches to supporting child victims of abuse, the purpose of National Children's Alliance is to empower local communities to provide comprehensive, coordinated and compassionate services to victims of child abuse. Founded in 1990, National Children's Alliance provides accreditation opportunities, financial assistance, training, technical assistance, research and education to communities, child abuse professionals and children's advocacy centers throughout the United States in support of child abuse intervention, advocacy and prevention.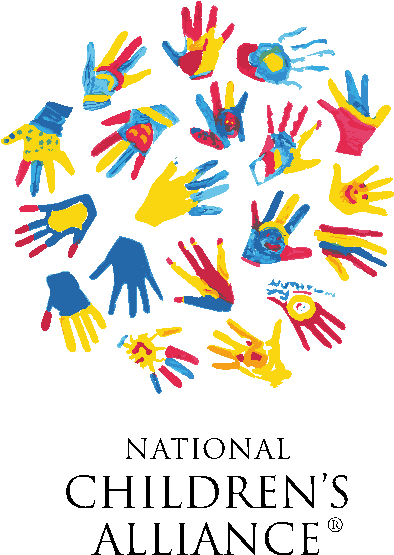 Media Inquiries:
Mark Tanno
646-619-2814
Jessie Carney
646-619-2816