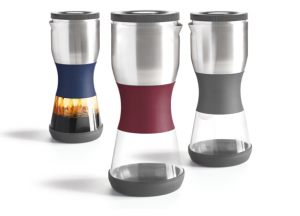 Coffee should be more than good.
It should be ridiculously good.
Coffee IS ridiculously good if it's made right. And to make it right, you need to have the right gear.
The Fellow Duo is a French Press with a twist (literally) that makes delicious coffee without too much hassle.
"You don't have to be a skilled barista to make this sucker sing. Ridiculously Good means a big full-bodied cup of coffee without any sludge. Oh, and complete control over the extraction time."
If there's one thing that's near impossible for me to give up on, it's a delicious freshly brewed coffee. I was having issues a while ago, which forced me to throw out my coffee maker and decided to try something new instead.
Enter Fellow. The Fellow Duo coffee maker features a double chamber with an advanced filtering system that eliminates gunk while providing bold flavor. Brew your coffee in the upper chamber, when it's ready, twist to release the liquid into the lower chamber, and then pour it into up to four cups of coffee (so you can invite some friends over too.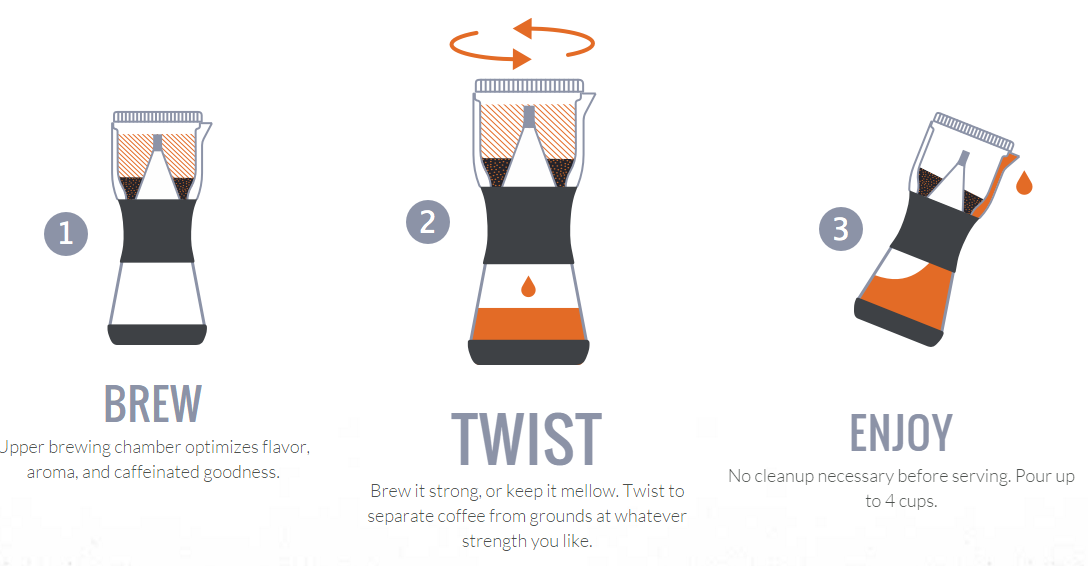 The Fellow Duo is a very sturdy French press, and is made of non-toxic materials for a healthy lifestyle. It features an 18/8 stainless steel upper chamber, a glass bottom, and a silicone grip. It comes in three different colors, and is a beautiful piece that you'll WANT to display on your countertop or in your breakfast corner.
You can even make delicious freshly brewed iced coffee with the duo! Simply let it sit and steep in the fridge for twelve hours. If you want it more immediately, brew it hot and pour it over ice (that's more my style…) You'll go nuts over the smell!
Features of Fellow Duo:
Available in three colors: maroon, gray, and blue
Steep tea as well with a separate loose-leaf tea filter
Holds 24 oz. of water and brews 21 oz. of coffee
Features a full-immersion etched stainless steel filter so you get full-bodied delicious coffee
Advanced filtering system doesn't allow sludge through, so you get a clean coffee
The process is simple and easy, while allowing for the crispness of a pour-over.
Reusable stainless steel filter is both economic and eco-friendly. No need for disposables.
Stainless stell upper brewing chamber and filter.
Glass lower chamber.
BPA, BPB free. Your drink comes in contact only with the glass, stainless steel, and silicone parts.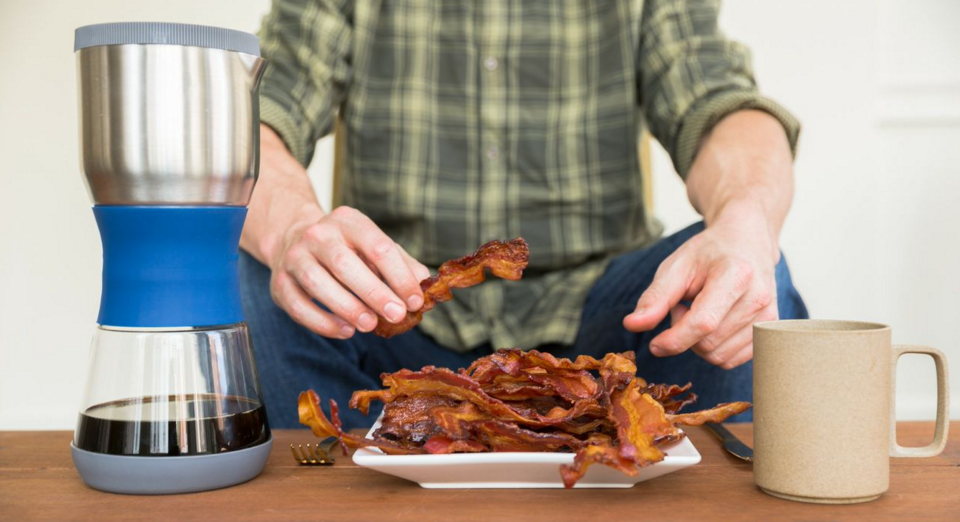 So what are you waiting for? Go ahead, brew yourself that ridiculously good cup, and see why good coffee is simply indispensible!
Connect with Fellow:
Disclaimer:
This product was received from the Company for review purposes only. All thoughts and words in this post is my own and I was not paid to endorse it. I am only voicing my opinion about this product.