Getting kids excited and having fun while learning is a key to their long term educational success. One of the easiest ways to do this in today's technology-driven world is through apps that offer games to reinforce the lessons and skills that they are working on. This allows parents to combine their children's desire to use devices with necessary skills practice through fun math games. ZapZapMath apps offer an adaptive learning experience delivered through fun games for kids to enjoy.
Kids will get more than just math out of these fun apps. As they play through the different math games, they can level up and receive different rewards that can be used within the game. As they continue to learn and play, they can earn customizable clothing, buildings, and other fun features to make it a fully immersive game that they will love to play. And the best thing? The apps are available on both Android and Apple devices, making it simple for kids to learn and play anywhere.
Specific Grade Math Games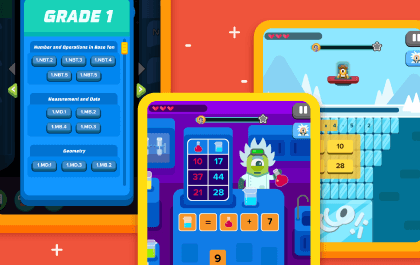 Your child's experience can be tailored to the skills they are currently learning through ZapzapMath's specific grade math games. Each grade level teaches a specific set of age-appropriate skills that line up with State Standards.
Math Games for 1st Grade
This app includes addition, subtraction, place value, measurement and comparison, time, shapes, and more.
Math Games for 2nd Grade
Here kids will learn the basics of multiplication, higher level place value, lengths and measurement, time, money, and shape reasoning.
Math Games for 3rd Grade
Multiplication and division work continues in this level, along with fractions, measurement, area and perimeter, plus other advanced concepts.
Math Games for 4th Grade
Within the 4th grade math games, factor pairs are introduced, as are number patterns, round numbers, equivalent fractions, decimals, and lines and angles.
Math Games for 5th Grade
Classifying 2D figures, graphing coordinates, multiplying and dividing fractions, measurement conversion, and much more are covered in the 5th grade math games.
Math Games for 6th Grade
Here kids will get practice with rations, solving equations and inequalities, understanding statistic variability, division of fractions, and other concepts.
Easy Monitoring for Parents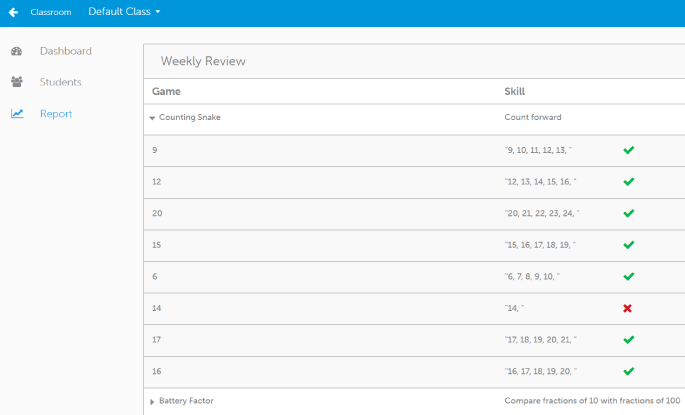 Parents can easily track their child's progress in ZapZapMath Apps through a Web Dashboard that they can access through any web browser. Within the dashboard, you can find detailed reports on their overall progress, plus their results by topic. This makes it easy to see where your child's strengths and weaknesses lie. With these effective monitoring tools, you can see where your child might need additional help and practice and be proactive about their math success.
Membership Unlocks Great Benefits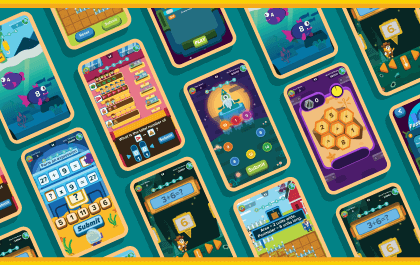 Within the free versions of the apps, there are plenty of fun features to enjoy, but by becoming a member, you can access additional features and benefits for an even more robust experience. There are more than 100 additional levels that kids can use to learn and play, plus new content is added for members every three months. All grades are available to download and play, plus every profile under the member account will have access to the premium content.
Spend Quality Time Together Playing and Learning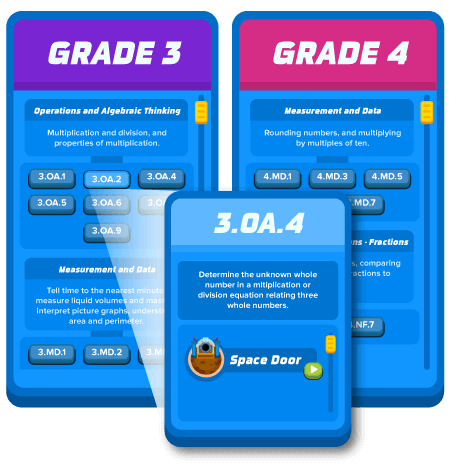 With ZapZapMath, it's easy to spend quality time together getting needed math practice while having fun. Bond together as you watch them show off their new skills and let your kids "teach" you what they're learning as they're playing through the game or help them to understand more challenging concepts. Fun apps like ZapZapMath not only open doors to learning and understanding new concepts, but also provide opportunities to spend fun, memorable time with your child.
Ready to introduce ZapZapMath to your kids and help them succeed in math? Learn more and download the apps at ZapZapMath.com!