Holidays are always busy with our family and we have so many traditions – the first is heading to get our Christmas tree. All 23 of us get together for breakfast before heading up to McDonald's Tree Farm. When scouting for just the right tree, feeling good is important, it never fails someone isn't feeling up to par. That is where Chloraseptic® lozenges and sprays come to the rescue. As the #1 sore throat relief brand that provides fast-acting relief for sore throats and mouth pain, I don't have to worry if one of us gets sick. The 'family favorite' I would say is the MAX Wild Berry lozenge. They are easy to keep in our glove compartment or in my purse to share if needed.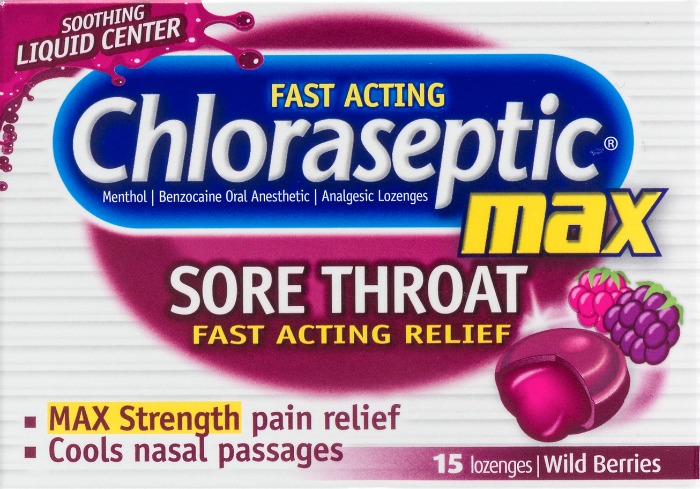 Another tradition our family has is having everyone get together on Christmas day, all 23 of us at my parent's place! Last year, my 14-year-old niece Madi had a terrible sore throat – luckily, my mom had Chloraseptic® MAX Wild Berry Targeted Throat Spray on-hand, her go-to for sore throats and mouth pain. Madi likes it the best because it hits her throat and doesn't numb her mouth too much. A few sprays and Madi was able to enjoy our family present opening, where each person opens their gift while everyone watches to see what they got. Last year, the age span of the family attending was from 92 years down to less than a year old. Pretty amazing huh?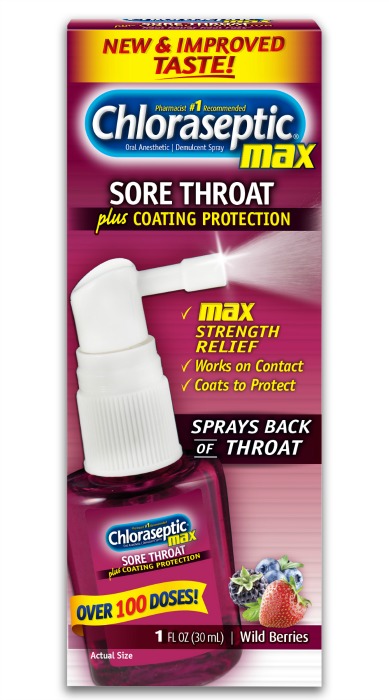 Once the Christmas holiday is over, the festivities still continue! Every New Year's Eve, we all get together at my sister's house. Since there isn't a huge time lapse between the two holidays you never know what has been lying dormant. My sister always has Chloraseptic® products on hand for those emergency moments. The favorite in their household is the Cherry flavor. But the nice thing is, no matter whose house we're at, if you have forgotten your Chloraseptic® items, no worries.
Since our winter has been slow in coming I am expecting that the winter season is sure to bring on the sore and scratchy throats with the colds. I will be stocking up on all of the Chloraseptic® flavors just to keep everyone happy!