Love Cooking Company Cookie Cuttables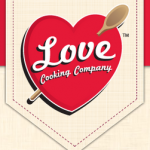 With Cheyenne's Birthday right around the corner, I was extremely happy to review our next product. Cheyenne is going to be 5 years old this year. I love her excitement and wanting to help plan it. We are having a small family party because honestly with 4 kids it always feels like a party.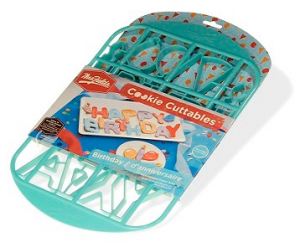 I love baking, especially cookies. We have so many cookie cutters that I usually cant find the ones that I need when I need them. Especially when it comes to my alphabet cookie cutters. On many occasions I have gone to use them for projects and can't find all the letters I need. That is why I love our next review product. It helps me keep my sanity and space.
We recently had the opportunity to work with Love Cooking Company and review one of my new favorite cookie products. We were sent one of Mrs. Fields Cookie Birthday Cuttables to review free of charge. I was extremely excited when our cookie cuttables arrived. Not only does it save space but it also cuts the time for birthday cookie making in half! Instead of cutting every cookie individually. All I have to do is prepare my favorite cookie mix. I love using my Gram's butter cookie recipe. It is easy to make and the kids love them. You can even use refrigerated cookie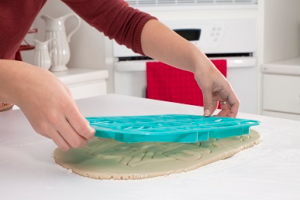 dough. Now I just rolled my cookie dough out the the desired thickness, separate and bake! That's it. Cookies are made and I can let the kids decorate them however they want. It took a couple of practice tries before getting it down perfect. The key to using Mrs. Fields Cookie Birthday Cuttables easily is simple. First make sure you are using room temperature rolled dough. If it is to cold it will be hard to roll out and if the dough is too warm it will effect the finished cookies while baking. Use flour on your working surface. This will prevent your cookie dough from sticking and tearing. I used a rolling pin and rolled it over the cuttable to ensure that it cut through the dough evenly and completely.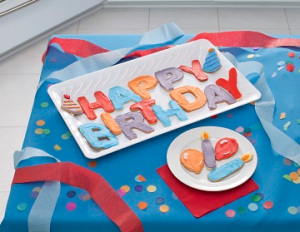 Mrs. Fields Cookie Cuttables are top rack dishwasher safe. You can purchase Cookie Cuttables for Halloween, Birthdays, Easter or Christmas.
If you would like more information or to purchase a Mrs. Fields Cookie Birthday Cuttables, please visit the Love Cooking Company Website. Be sure to stay up to date on all of the latest news and products from Love Cooking Company by following their social media pages on Facebook, Pinterest and Twitter. While you are there be sure to follow Mom Blog Society on Facebook and Twitter.
Disclaimer: Mom Blog Society received product free of charge to write our review. All opinions stated in our review are our own truthfully opinion and were not influenced by the sponsor or from getting the review product free of charge. We were in no way compensated for our review or opinion.