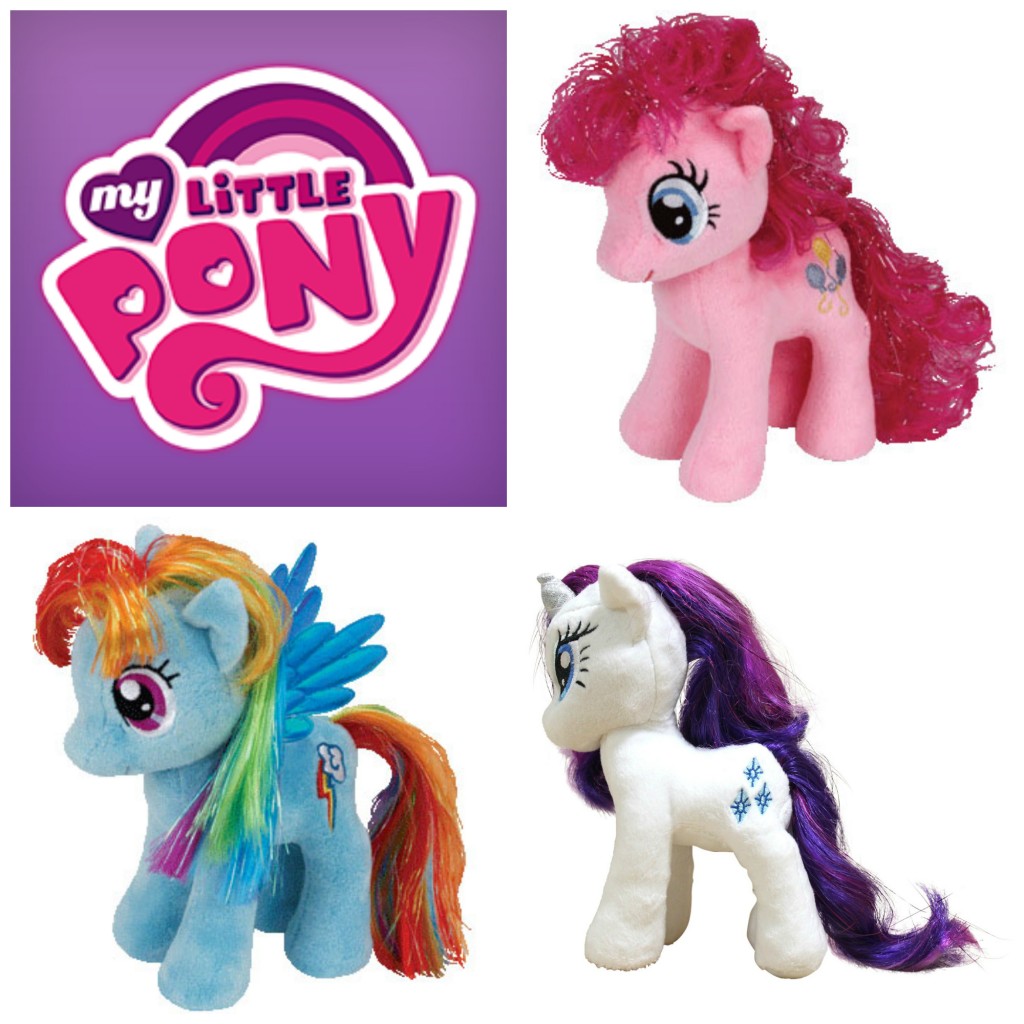 Have you ever noticed that children remember everything? Even when you don't think they are paying attention they really are. Don't believe me? Test the theory. Rather play it safe? Just keep this extremely useful tidbit in mind anytime you are around a little one! Think of them as sponges soaking up everything that is going on around them.
Unfortunately, as we age things change. The steel trap that we have worked so long to develop can begin to fail. For me, there are times in my life that are almost a blur. Then again, there are parts that I remember vividly. I like to think of these times as important memory makers. For me, these vivid memories often involve my childhood. My Little Pony, Cabbage Patch Kids, Rainbow Brite, and Teddy Ruxpin were staples in our home. Even today, I smile anytime I think of these toys and the hours of fun I had engaging with them. We all have our "thing."
When I was a little girl my mom always talked about things making their way back around again. At the time, she was talking about fashion but that is not the only area where the statement applies. She was definitely right about fashion; I would love to have some of the clothing she used to wear. However, this also applies to movies, measles, and toys. We won't talk about measles, I don't plan on going to Disneyland anytime soon, but you get the idea! Let's stick to the more cheerful stuff, shall we?

I remember the day my daughter asked if we could watch a My Little Pony movie; it is now one of those vivid memories that I was talking about earlier. We talked about the ponies and how mommy used to watch them when she was a little girl. I am still not sure she believes I used to be little. We also talked about playing with ponies and thanks to the help of my mom I was even able to recover a few old school ponies for my little one to start her collection. Then, 2015 stepped in, smirked at the 1980s, and introduced a whole new line of sparkly cuteness.
In January, Aurora expanded their My Little Pony Plush Collection to include Brush-able Sparkling Hair and my daughter (and maybe her momma) fell in love immediately. The new addition features styled, "brush-able" hair with glistening, mylar accents. There are 12 new styles featuring six characters; in two different sizes. Pinkie Pie, Rainbow Dash, Applejack, Rarity, Fluttershy, and Princess Twilight Sparkle are available in the popular size (6.5") and new medium size (13").
I admittedly don't recall the names of all of the ponies from yesteryear but the names mentioned above are now part of everyday conversation in our home. The ponies have evolved to a new level of cute, one that my daughter absolutely adores, and I am thrilled to have been given the opportunity to connect with her and share something from my childhood. Memory makers, that is what life is all about.
The new ponies range in price from $8.00 to $29.50 and are available in more than 25,000 specialty stores and gift shops worldwide.
Connect with My Little Pony: Shop | Facebook | Twitter
Disclaimer: This product was received from the Company for review purposes only. All thoughts and words in this post are my own and I was not paid to endorse it. I am only voicing my opinion of this product.