*Disclosure: I received clothing from Limeapple in exchange for my review, all opinions are my own.
My granddaughter has become somewhat of a fashionista as far as a 7-year-old can be at this age. I instantly fell in love with the clothing from Limeapple as it is age appropriate and still stylish. At my great niece's birthday party she received a fun outfit and I heard Emma exclaim, "LEAH, you can wear that to school on Monday". It was the first time I had seen Emma get excited about a piece of clothing so I looked for a shirt that was comparable for Emma and found the perfect one.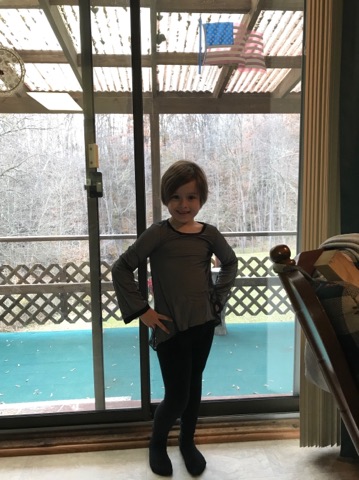 She is wearing a size 7 top and leggings from Limeapple. She told her Papa she felt beautiful.
The next outfit she tried on is the Lena top in Black and the boutique leggings in grey.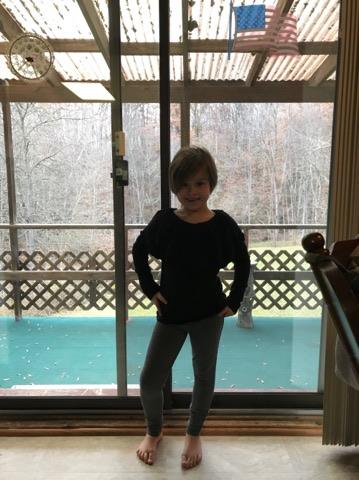 She told my husband that this top was one her other grandma would wear which I thought was funny because I think I have seen her grandma in a top similar. She said it was so comfortable and made her feel fancy.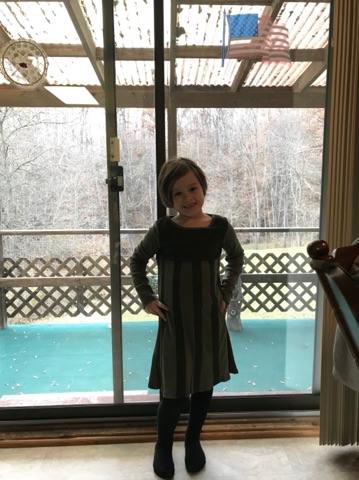 Emma loves this Galaxy dress in olive and although there is only size 7 available now Limeapple has a ton of fun dresses in stock. I am sure you will find one that is perfect!
About Limeapple
They believe…
– in little girls being little girls for as long as possible
– in afternoons spent jumping, running, playing and laughing
– in not sacrificing comfort for style
– in boundless imagination, limitless potential, and endless curiosity
– in healthy girls being happy girls
– in confidence as fuel
– in being strong in mind, body, and spirit
– in girls' natural ability to lead, nurture and achieve
– in happiness being contagious
You will want to visit Limeapple as right now they are having their Advent Event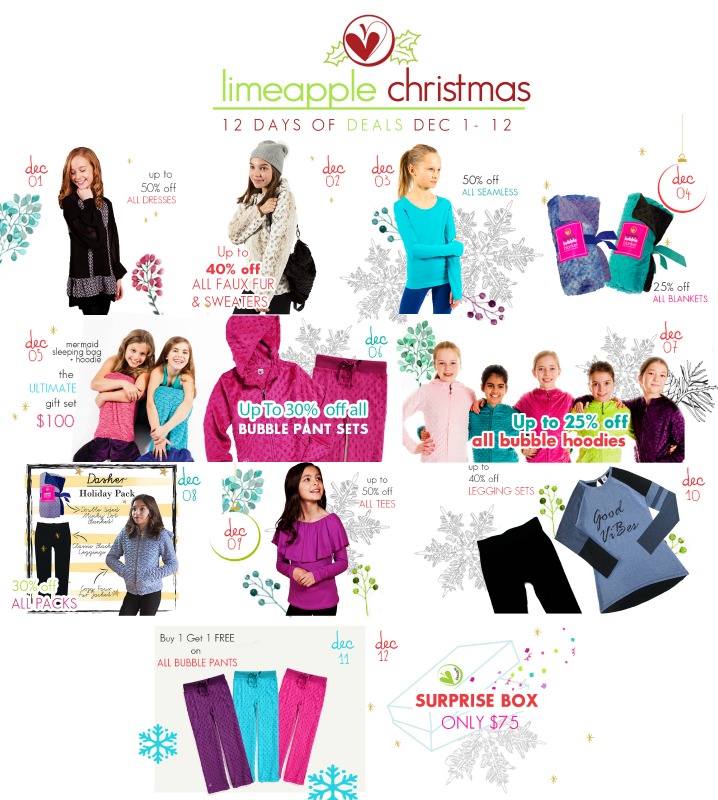 You will want to visit their websites
Limeapple
Boutique
,
Limeapple
Sport
and
Limeapple
Swim
and on their social media below.