Disclaimer: We received the following product for review, and are thrilled to offer our honest feedback along with information for you to review!
U-Laces No Tie Shoelaces Solid Shoelace Alternative
Elastic shoelace replacements to create no tie shoelaces (and shoes) are quite the craze these days and there are several brands to choose from. So standouts from the competition have to either offer something better or different to remain successful. U-Laces are definitely a standout brand (and one of the originals) since their 2013 debut on the Shark Tank television show.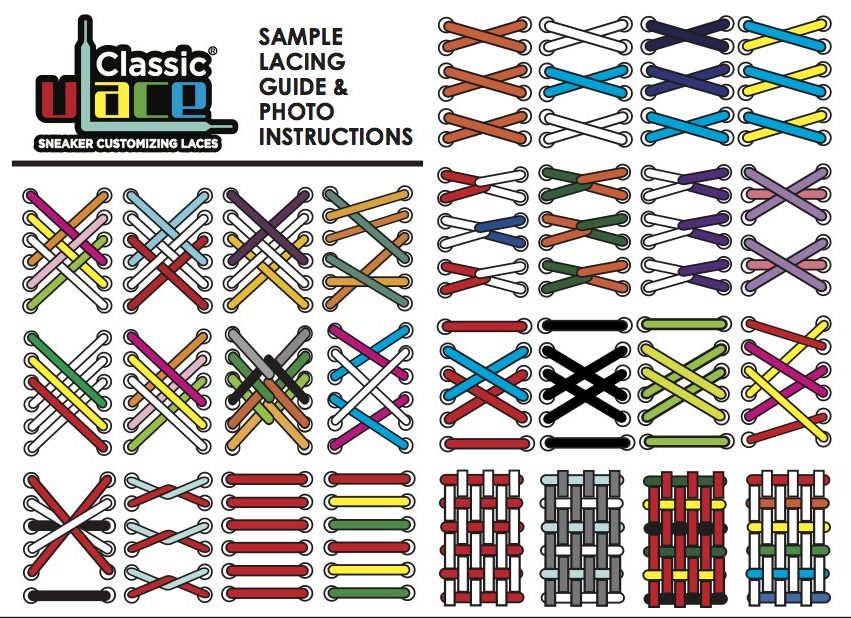 What are U-Laces?
U-laces are actually segments of lace that are elasticized (stretchy), and are made to go through the eyelets on most shoes that have eyelets. Because they are elastic, they can be put in using different configurations to make the fit looser or tighter. Each segment actually stretches around 250%!
Beyond the elasticity of the laces, they have a harder plastic end that sticks through your eyelets, spreading open once through the eyelet to hold firm like an anchor. And the U-laces come in tons of different colors so creating a variety of designs is not only possible, it's encouraged!
How to Use 'Em!
Installing U-Laces is relatively easy for most shoes, though getting a tighter fit can become difficult since you have to pull them more tightly. Just pick the color you want and push the aglet (U-lace) thru the eyelet and pull from the other side. Once all the way thru the eyelet just give a tug to lock the aglet against the shoe. Repeat until the sneaker is fully laced.
U-laces for Someone with Autism or other Special Needs?
We have three teenagers on the spectrum here – our oldest is legally blind and youngest has cerebral palsy – and they all have low muscle tone and some issues with fine motor skills.
U-laces were a great option and we were thrilled to try them out. While we had mixed results, I would say that is true of even the best product with our household because of the combination of dexterity and vision issues, as well as fine motor skills.
U-laces ended up working well for our oldest, who as I mentioned before is legally blind and autistic — but he did need help threading the shoes so he couldn't use them with 100% independence. They worked great for him until his heavy rocking started weakening the laces (we call him a happy rocker – where he rocks on the soles of his feet when he's excited or anxious). We were easily able to replace the ones that broke, so I don't think that's a flaw, because our guys are hard on products!
The laces would have been great with our middle son — who had no issues threading the shoes and loved the different color combinations. Unfortunately his sensory issues kicked in and he didn't like the way they felt. This is pretty normal in our house, and doesn't really reflect on the product itself.
Our youngest guy had way too much fun pulling against the individual laces as hard as he could to break them, so unfortunately the laces provided entertainment for him rather than stable no tie laces. Again, no reflection on the product here since that's par for the course as well.
Final U-Lace Opinion
I think it's important to note the different reactions for our guys, because it's easy to go through a number of products to find just the right ones when you have any kids who have different diagnoses like autism, cerebral palsy, or low muscle tone. These laces seemed fairly sturdy and easily replace-able for the cost if/when needed. I would rate them as one of the go-to choices for families with members who have different needs.
Just the U-Lace Facts:
Polyester/Lycra & Acetate
No-Tie Sneaker Laces
Turn Lace-Up Sneakers into Slip-Ons
Lace Once and Never Tie Again
Available in dozens of colors and combinations
Age Range: any, w/ assistance as needed
MSRP: $4.49+ (2 packs needed, so $8.98 and up for full set)
Buy Online