Omens Studios is an award-winning studio producing animation for kids everywhere. One of their shows, Leo the Wildlife Ranger appeals to pre-schoolers all over the world. Available on Amazon Prime as well as DVDs on Amazon, check out a quick clip of the educational series about animals.
Omens Studios is based out of sunny Singapore and run by a seasoned team of industry veterans, they strive to create entertaining stories and memorable characters through top-notch animation.
About Leo the Wildlife Ranger:
"Leo the Wildlife Ranger" is a popular entertainment series for 0-4-year-old preschool children. It teaches fun facts about the beautiful nature and wildlife that surrounds us on this blue planet. Junior Rangers Leo and his kid sister Katie, their loyal dog Hero and Ranger Rocky will take you on fun adventures around the world, where they explore and learn about nature.
About the Characters in Leo the Wildlife Ranger: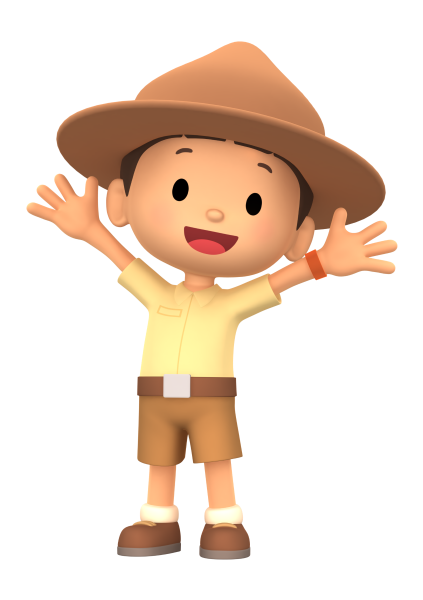 Leo is a positive and energetic 8-year-old boy. He is very helpful, has a lot of courage and loves being out in nature.
Katie is Leo's 6-year-old sister. She is full of questions, has a huge heart and is a wiz on the computer.
Hero is Leo's loyal and fearless canine companion.
Ranger Rocky is a knowledgeable guide and protector of all flora and fauna.
You can also purchase all 20 episodes on DVD on Amazon (not an affiliate link) and have a Leo and the Wildlife Ranger watch-a-thon. I am sure everyone involved would enjoy that.
If you go to their Amazon page for videos you will find episodes that you can watch for free if you are a member of Prime, or for $1.99 you can purchase them to watch again and again. For instance this episode: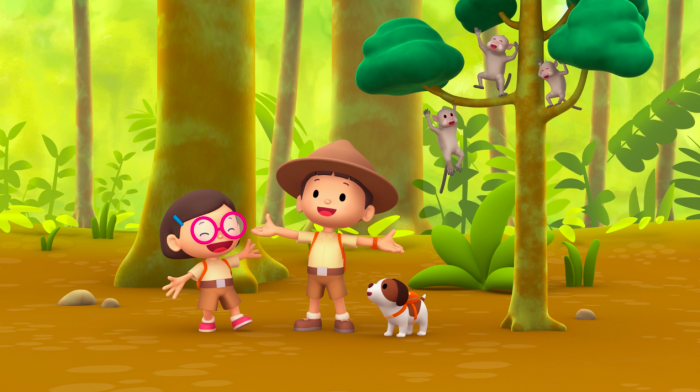 Crab-eating Macaque
The Junior Rangers attempt to return a crab-eating macaque to the wild. Their knowledgeable friend, Ranger Rocky, assists them in their journey through the rainforest. This is a cute one and I am sure your little one will totally enjoy it.
What I love about these characters is not only can you watch it on Amazon, now your child can now also play Leo the Wildlife Ranger game on mobile via the iTunes app or Android app. Leo's Fun Pack includes:
· Matching Games
· Puzzles
· Coloring Sheets
· Leo TV
If you would like to learn more about Leo the Wildlife Ranger you can visit their Amazon page to purchase the episodes for $1.99 or free for Amazon Prime members.
Download their app on iTunes for Apple devices or at the Google Play Store for Android devices. You can also visit them on their YouTube Channel and their subscription service on YouTube.

Please also visit them on their Social Media Channels below: