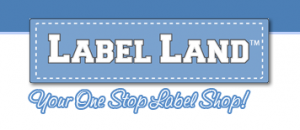 Summer is fast approaching and before we know it, school will be back in session too! How can you make sure your child's items are somewhat protected and labeled if they are taken or are lost? Label Land will help you, whatever your needs are.
Label Land™, a leading provider of customizable labels, began as a startup business founded by a young couple raising five children, who found themselves spending way too much time each week pursuing their children's lost belongings. They realized that finding and ordering the ideal labeling products is costly and often a hassle of its own, and was determined to offer parents a better choice – quite simply; easy, practical and affordable labels.
Available in clear, iron or stick-on, the labels provide permanent personalization that's easy to read. You can also choose what theme or design you'd like. This is such a practical, yet unique, way to capture your child's personality and identify their items. An added bonus is that they're dishwasher safe and scuff resistant.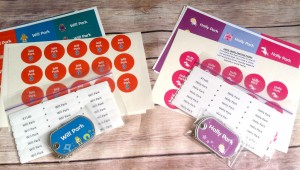 One of my favorite features is the bag tags, perfect for hanging right on a backpack or duffle bag. I can't wait to add it to my daughter's backpack this coming school year!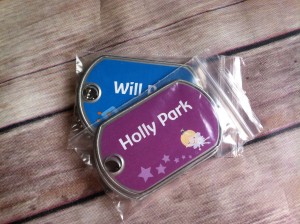 Label Land carries things like bag tags, shoe labels, clear and white labels, iron on, labels with adhesive, as well as labels in two sizes: mini and medium. You really have your pick of the litter and all your needs will be met. With cute designs such as: butterflies, construction, cupcakes, fantasy (fairies, castles, etc), fashion, flip flops, flowers, insects, jungle, monsters, robots, spring, sports and under the sea, your child's shoes, clothing and school items will be adorably labeled with a design they can pick out. Looking for something a little more neutral? No worries, as you can choose from an assortment of colorful camoflauges or solid colors.