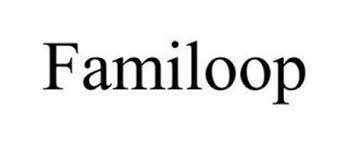 Kids nowadays are no stranger to gadgets and other pieces of technology, most of which they grew up with.
It's not surprising to see a toddler expertly playing a mobile app game, or a grade schooler with his own laptop.
Because of these kids' fluency in technology, most parents allow them – or have no choice but to allow them – to use these devices on their own.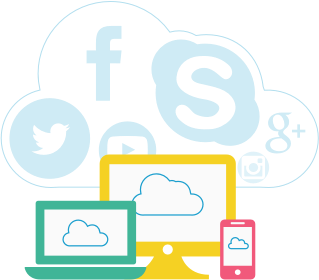 A lot of parents acknowledge that there are advantages to their kids' early exposure to these devices, but a lot more are worried about the other end of the spectrum:
Are my children spending too much time on their gadgets?
Are they exposed to harm on social media?
How do I protect them from bad elements online?
This earlier article talked about some of these concerns, one of which is determining how parental controls software can help prevent children from accessing certain age-inappropriate websites.
Now, we're zeroing in on several tips and tools to help make sure your child is protected online.
Setting Ground Rules for Your Kids
Before you even begin allowing your children to use gadgets and access websites online, it's important that you talk to children about digital house rules and make sure that they understand the parameters of this privilege that you're giving them.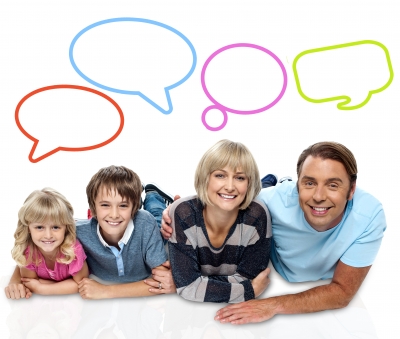 Image courtesy of "stockimages" at FreeDigitalPhotos.net
"Privilege" is the operative word here, as they should know that access to technology, especially at a young age, is not a right and can be taken away from them if they misuse it.
Start with setting a time limit for when they can use some gadgets. The limits you set can be based on your child's age, and the activities he or she plans to do – maybe one or two hours on school days so they can do research on homework, and an hour longer on weekends for online activities and games.
The same goes for determining where they can use their gadgets. Most mobile devices today are small and can easily be brought to the bedroom or outdoors. You may allow your child to use a laptop, for example, but he or she has to use it in the living room or the study room, where you can be present to monitor his usage and be available for any questions.
Emphasize time restrictions for not just their devices but the apps they're allowed to use. This ensures they aren't staring at their screens all night zapping zombies or whatnot. If enforcing such restrictions with zero aid from technology becomes a challenge, know that software options like Familoop Safeguard helps specify which apps your kids can use at a specific time. For example, you can block out games and social networks on their devices at bedtime and school time.
Using Parental Controls Software
There are ways to limit the kinds of websites that your child can visit. Using parental controls software allows you to filter websites that can be accessed, and block out specific URLs.
Most operating systems (like Windows and Mac OS) come with built-in parental controls. The same goes for all web browsers, which can filter up to specific site content.
Even popular websites like Google and YouTube have built-in safety measures like SafeSearch, which prevents sites with adult and explicit content from appearing on search results.
Apart from these, there are available cloud-based software, like Familoop Safeguard, Net Nanny and BSecure, which provide full features for monitoring online activity, blocking websites, and even enforcing limits on screen-time use.
While these kinds of software are generally not free, the price isn't hefty compared to the investment you'll need to make on an actual device. Besides, they allow you to tailor-fit the kind of protection you'd like to impose on your child's usage.
And that's not even mentioning the fact that you can monitor all of your kids' devices from a single dashboard.
Tracking Your Kid's Location
Different technological advances have made it easier for parents to track their child's whereabouts. From baby monitors and family cams, the technology has evolved to the use of GPS for location tracking.
There are several apps and gadgets that allow you to track where your child is. Apps like Life360 can be used to check if members of the family have left or arrived at their destinations safely. Other similar apps can inform you where your child is at any given time using his own cellphone.
More elaborate devices like the Familoop Safeguard provides your child's geolocation in real time, and allows you to use geofencing to set "safe zones" for where he can securely venture out; any step outside the safe zone will trigger an alarm and inform you that he's not where he's supposed to be.
Setting It Straight for Social Media
Social media sites like Facebook require its users to be at least 13 years old to have an account. But it's not surprising to see much younger kids have accounts, many of which were even set up by their parents.
Prior to granting them social media access, parents must teach their kids about which people they can interact with and what information they can share online. Make sure you monitor the photos they upload, or the messages they post.
Any information that reveals where you live, or where your child is at any given time, can make your child vulnerable to kidnapping or predatoring.
Normally, what happens is parents become friends with their kids on social media so they can monitor what they post. Others even ask for their logins and passwords. But this isn't always feasible, as asking for such can cause a rift between parents and kids, especially if they're already in their teenage years.
While there certainly are other parental controls solutions to monitor your kids' activities online, Familoop Safeguard automatically monitors your children's social activities, no need to ask for their credentials.
All photos they upload on social networks, even those that are stored on their devices, are made available in the Familoop Safeguard dashboard for parental review. Plus, it has the ability to analyze text of messages in instant messengers and instantly alerts you of anything suspicious.
Walking the Talk
As with all these parental controls and rules you impose on your child, it's important that you as a parent also keep them in mind as you use technology for yourself.
Publicly sharing photos of your children and other information puts them at risk. So the same rules for privacy should apply to you as well.
And then, there's this new trend called "digital kidnapping" which is causing a lot of distress to parents. While there's absolutely nothing wrong with being a proud parent, it pays to be careful about what you post online, particularly as they pertain to your children.
Final Word
While the use of some of these tools – especially geotracking – is largely debatable, the key is for parents and children to agree on a healthy balance of how technology will be used smartly and safely at home and outdoors.
Although it can be extremely frustrating for parents to police digital natives, given the ease with which they navigate their way around technology, arming yourselves with adequate digital parenting knowledge and tools is a step in the right direction.
This article has been brought to you by Familoop, a smart parental controls software that enables parents to effectively protect and manage the digital lives of their kids.
Connect with Familoop: Site | Facebook | Twitter
Disclaimer:
This product was received from the Company for review purposes only. All thoughts and words in this post is my own and I was not paid to endorse it. I am only voicing my opinion about this product.