Are you tired of sopping up juice from the front of your kid's clothes and the carpet? MyDrinky™ is an innovative solution to help stop the accidental juice-box-squeeze. Every parent, grandparent, and babysitter knows about the accidental juice-box-squeeze – your kiddo can't help it, they HAVE to squeeze the box. The two-piece adjustable locking mechanism – an exclusive MyDrinky™ feature — keeps your child's juice box secure in the holder so it can't be squeezed. This also means the juice box won't fall out if MyDrinky™ is turned upside down.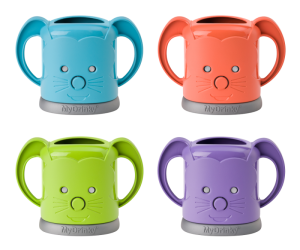 Now, we all know juice boxes, juice pouches, and milk boxes are available in a variety of sizes. Another unique characteristic of MyDrinky™ is that it fits all of these – starting with the smallest 4 oz. boxes and including juice pouches, like Capri Sun, and the large 8 oz. milk boxes. Four height adjustments allow you to choose how short or tall MyDrinky™ needs to be to fit your child's drink. The top clicks into place so you know it's secure.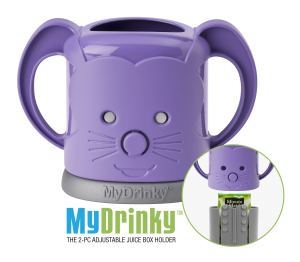 MyDrinky is available in four modern, cheerful colors so you're sure to find one that suits your little one. This item is available at www.InchBug.com for $9.95.

MyDrinky™ was developed by the dedicated team of designers at InchBug®. InchBug was founded in 2005 by a mompreneur with a revolutionary personalization method for labeling baby bottles and sippy cups, The Original Orbit Label®. InchBug® remains committed to offering parents unique, practical solutions for everyday life at an affordable price.